Fifty Facts of Grey: Box office, book sales and burgers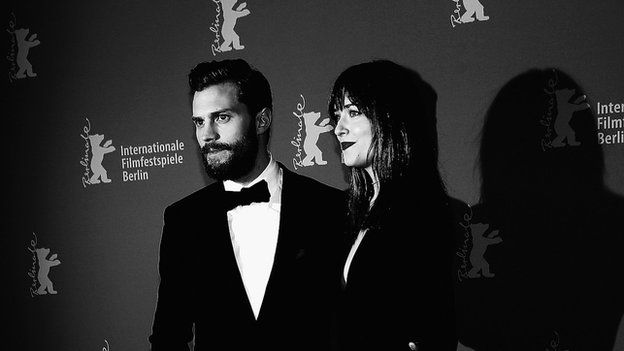 1. Let's start with the basics. The film is based on the novel by EL James.
2. It's been described as a "mummy-porn romance" and follows the relationship between student Anastasia Steele and billionaire Christian Grey.
3. Steele is played by Dakota Johnson, while Jamie Dornan takes on the role of Grey.
4. It's already doing alright, taking £1m in ticket sales ahead of its 13 February release.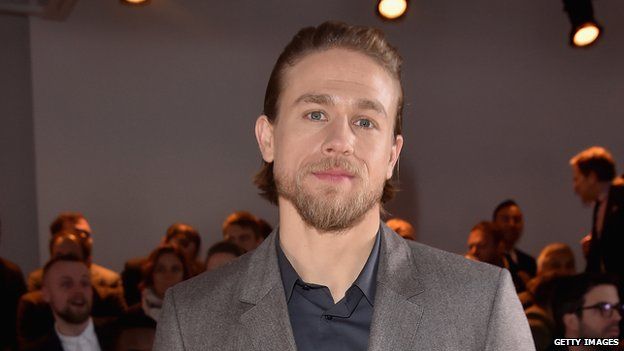 5. Dornan replaced Charlie Hunnam in the lead role after an "immersive TV schedule" meant he couldn't "adequately prepare" for the part.
6. Rita Ora's in the film as well, she's playing Christian Grey's sister Mia.
7. But according to reports, she's only on screen for 90 seconds.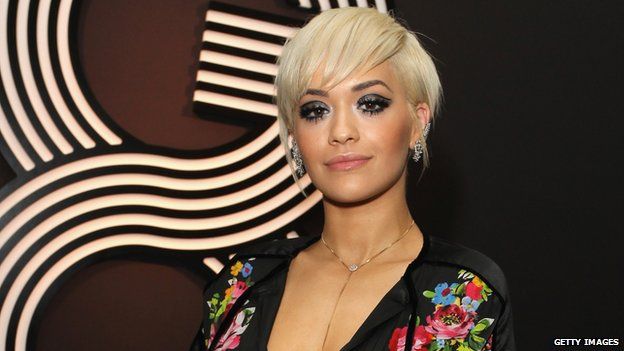 8. The film's got an 18 rating in the UK.
9. But in France, children as young as 12 will be able to watch it.
10. France's classification president, Jean-Francois Mary, deemed that the movie "isn't a film that...can shock a lot of people".
11. But no-one will be seeing it at cinemas in Malaysia where it is banned after being deemed "too sadistic."
12. As expected, the internet is reacting to the film's release with LOLs.
13. That quote about "unconventional desires" is causing much hilarity. For example...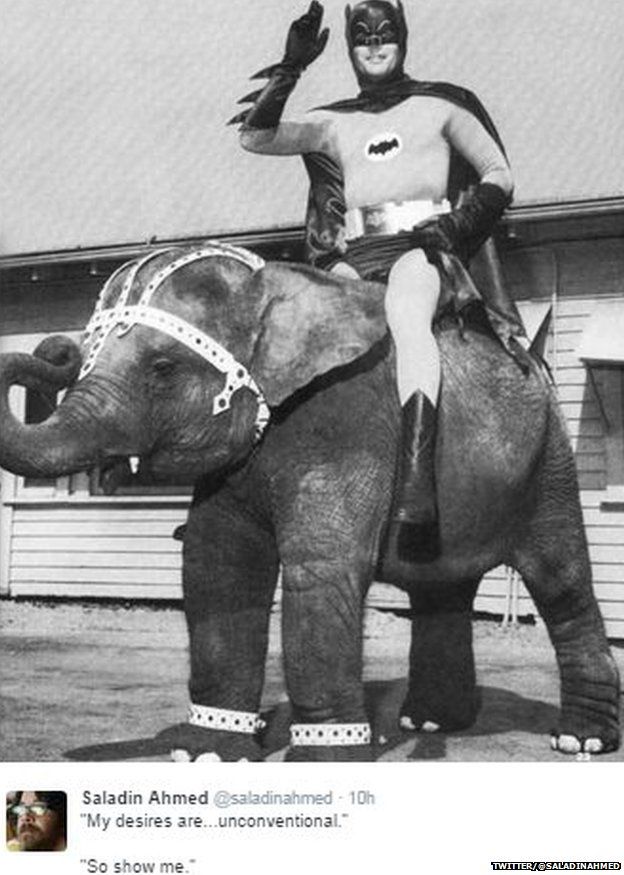 14. And this...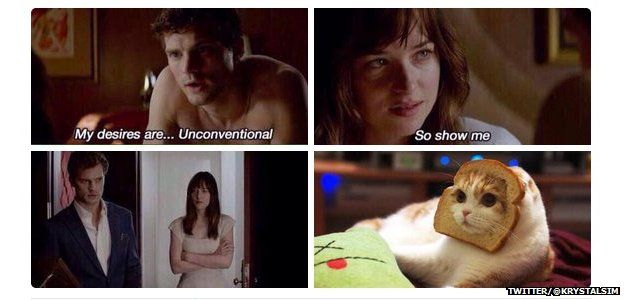 15. Predictable, but still good...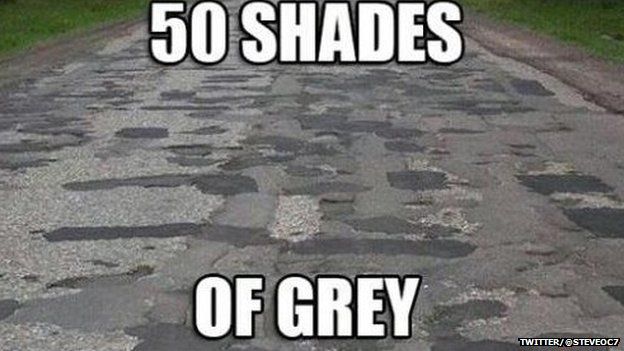 16. Hang on...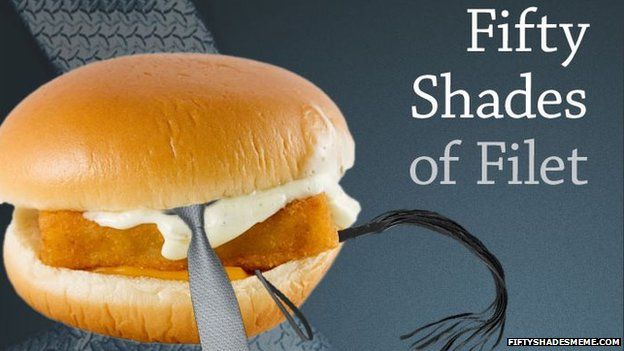 17. They are really good...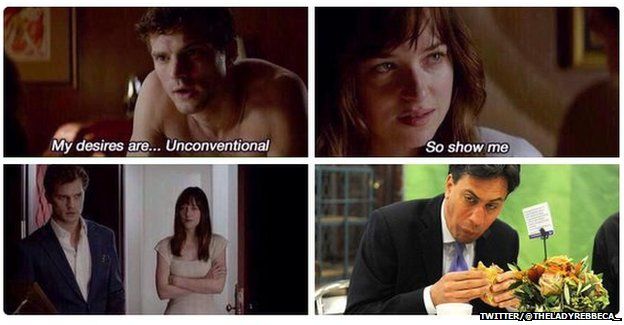 18. One more play on words...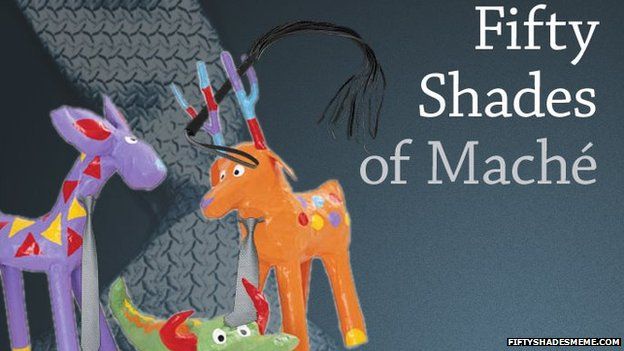 19. Ok last one, we promise....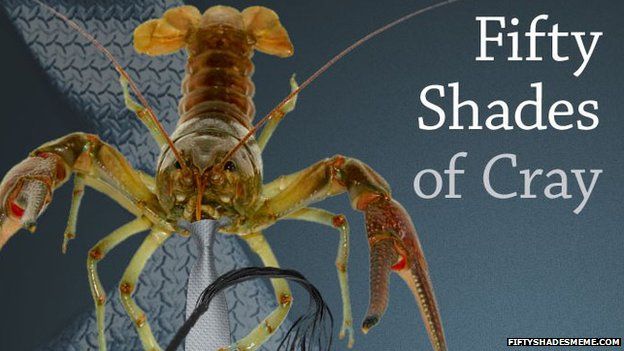 20. But not everyone is as joking about the film.
21. A campaign, Fifty Shades is Domestic Abuse, is planning to target the London premiere, on Thursday night.
22. The campaign's leader, Natalie Collins, argues that while she isn't opposed to the infamous BDSM scenes, other behaviour of Christian Grey crosses into abuse.
Fyi, BDSM stands for various forms of "Bondage and Discipline (BD), Dominance and Submission (DS), Sadism and Masochism (SM).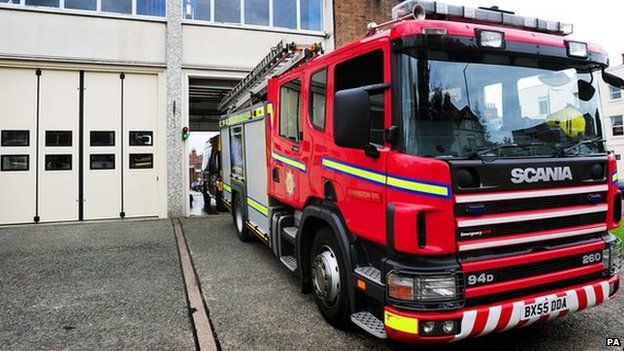 23. London Fire Brigade (LFB) has also said it is "concerned" the 13 February release could lead to a "spike" in people being stuck or trapped in handcuffs or rings.
24. Retailers are expecting to feel the effects of the Fifty Shades phenomenon as well.
25. In a leaked memo, 20,000 B&Q staff were told to expect a soar in demand for cable ties, duct tape and rope.
26. You might argue some people are taking it a bit too far though.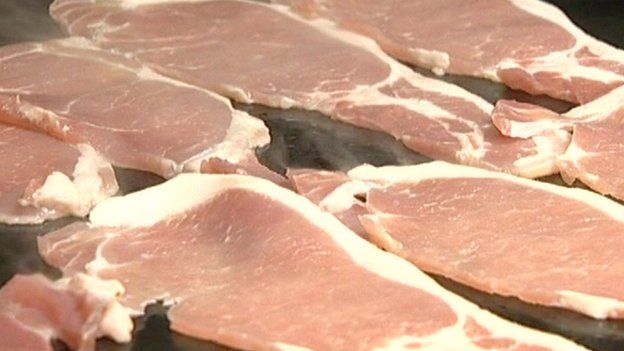 27. You can get a "15 shades of bacon" burger at a restaurant in Devon, which includes 15 different bacon-inspired foods, including bacon-flavoured mayonnaise, smokey bacon and bacon crisps.
28. There are also 50 Shades inspired cookbooks. 50 Shades of chicken, gravy and 2015's favourite superfood kale are all out there.
29. And to get rid of that meat-sweat smell, you can get a 50 Shades of Red perfume.
30. If you're wondering - it's "infused with the tangy essence of citrus fruits".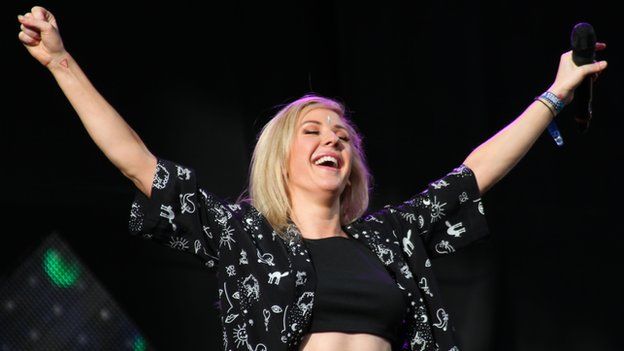 31. The music from the film's doing alright as well.
32. Ellie Goulding's Love Me Like You Do from the soundtrack went straight to number one in the UK, becoming the fastest selling single of the year.
33. Frank Sinatra, Jessie Ware and the Rolling Stones all feature on the album.
34. Beyonce also re-recorded Crazy In Love especially for the film, over 10 years after its initial release.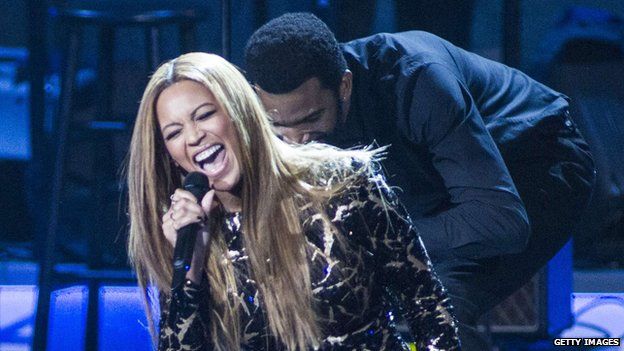 35. And the soundtrack album topped the Amazon UK pre-order chart ahead of its release.
36. Hype surrounding the film has been building for a while.
37. Ten studios bid to make the film before Universal secured the rights.
38. Angelina Jolie was reportedly offered the opportunity to direct the film, but declined.
39. An estimated 4.5 million tickets have already been sold in the 39 countries where Fifty Shades of Grey is released this weekend.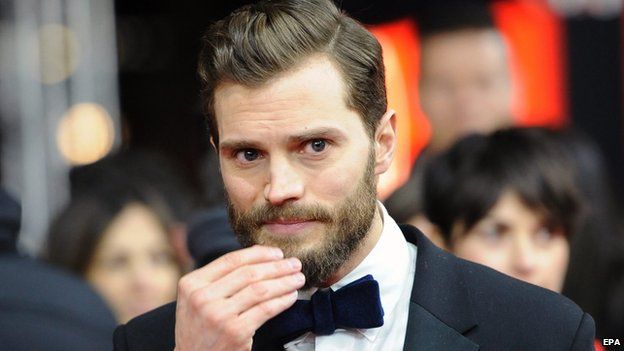 40. During filming, Jamie Dornan had to rehearse a new walk to play Grey as he naturally walked on his tip-toes. Jamie's funny walk is all explained here.
41. Don't expect the fuss to end any time soon.
42. The 50 Shades of Grey book has been translated into over 50 different languages
43. And has sold over 100 million copies worldwide.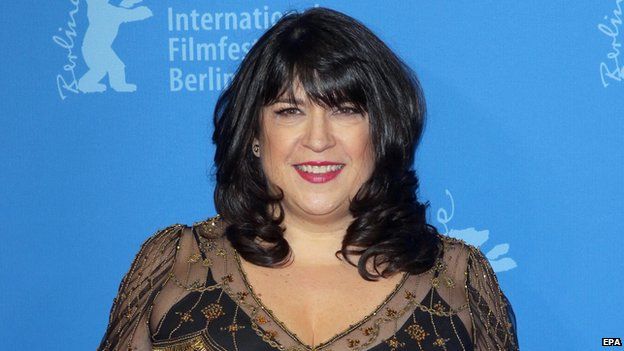 44. In 2012 the first book in the trilogy became the fastest-selling adult paperback novel, shifting a million print copies.
45. It passed the million mark in 11 weeks, smashing the previous record of 36 weeks set by Dan Brown's The Da Vinci Code.
46. According to Forbes, between June 2012 and June 2013 James raked in $95m (£62m).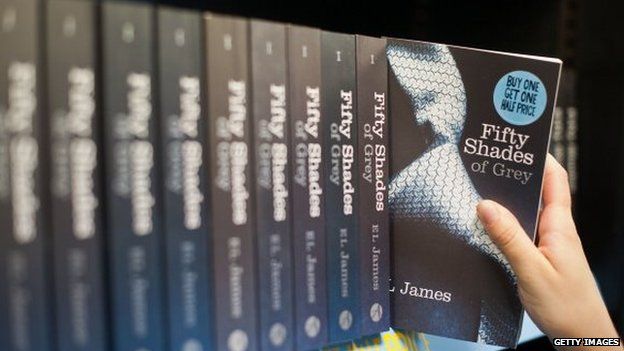 47. Mississippi sold more tickets in the pre-sale for the film than any other state.
48. Although the books are based in Seattle, filming actually began in Vancouver, Canada in 2013.
49. Oh and, the sequels Fifty Shades Darker and Fifty Shades Freed have already been given the green light.
50. And according to reports, the stars are both signed up for the films.
So now you can own the Fifty Shades pub chat this weekend. You're welcome.
Follow @BBCNewsbeat on Twitter, BBCNewsbeat on Instagram and Radio1Newsbeat on YouTube