Grammy winner Sam Smith says putting on weight was the key to his success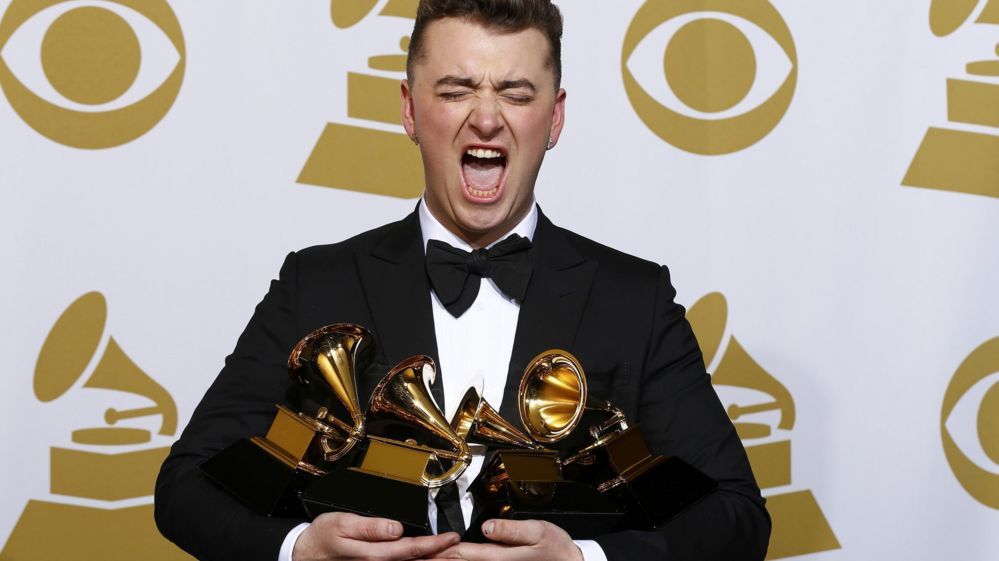 Sam Smith cleared up at the Grammys and thanked his ex-boyfriend for the heartbreak that inspired him.
He also said that accepting his weight was key to his recent success.
"Before I made this record, I was doing everything to try to get my music heard. I tried to lose weight and I was making awful music. It was when I started to be myself that the music flowed."
He won four awards including record and song of the year.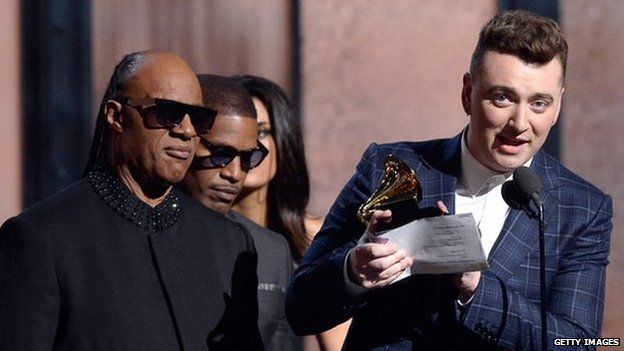 He described the night as the best of his life and said his break-up with his ex inspired a lot of the songs on his album.
"I want to thank the man who this record is about, who I fell in love with last year. Thank you so much for breaking my heart because you got me four Grammys."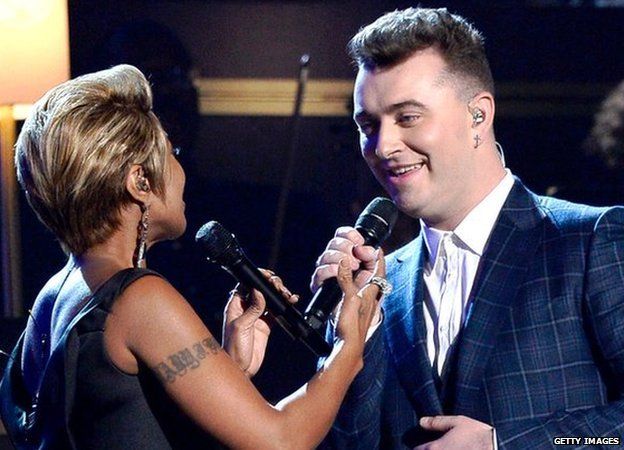 Sam Smith seemed to be having a great time on the night.
He performed Stay With Me with Mary J Blige and tweeted all the through the night.
He posted photos with Rihanna and Taylor Swift.
At the end of the event he was clearly getting hungry and said he was heading for a burger because he'd been "having a lot of green juice recently".
There seems to be only one thing missing for him.
When he was asked what could top this success he said: "A boyfriend would be nice."
Follow @BBCNewsbeat on Twitter, BBCNewsbeat on Instagram and Radio1Newsbeat on YouTube