Tumblr makes changes, wants to include longer reads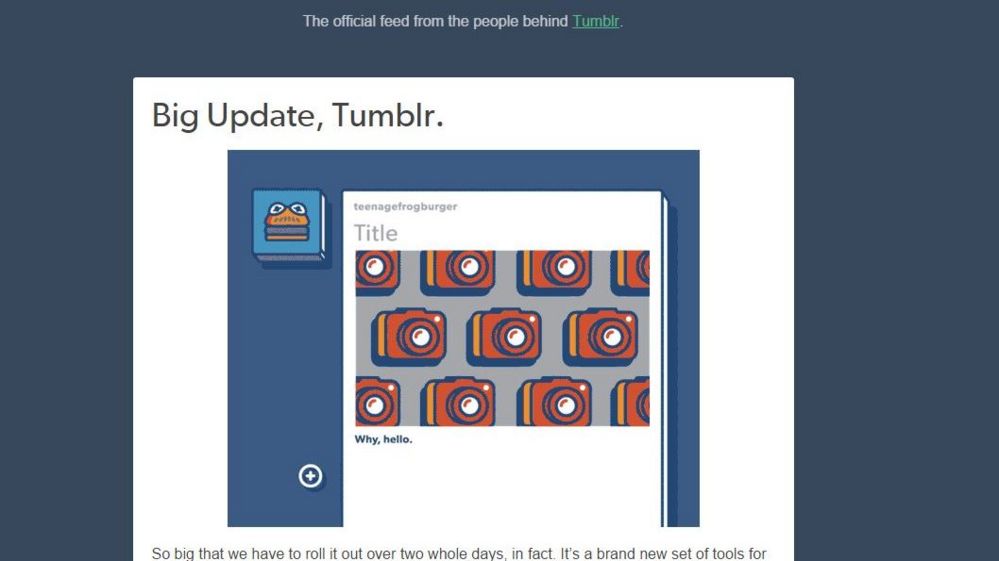 Tumblr doesn't seem like a serious place. It's the natural home for gifs and personal confessions, scattered alongside pictures of animals and hairstyles. It also hosts, ahem, quite a lot of porn.
But the social network and blogging platform has announced it is making changes, apparently in a bid to attract writers of longer blog posts.
In its own blog post, entitled 'Big Update, Tumblr', the people behind the website explain their plans to make "text look dynamite".
Blog posts will appear exactly as they will when you press enter, and there will also be new features which allow you "new ways to structure your work, like subheads and horizontal lines...Whatever you want to write, simple things, flashy things, handsome things, trashy things—now you can write the hell out of it".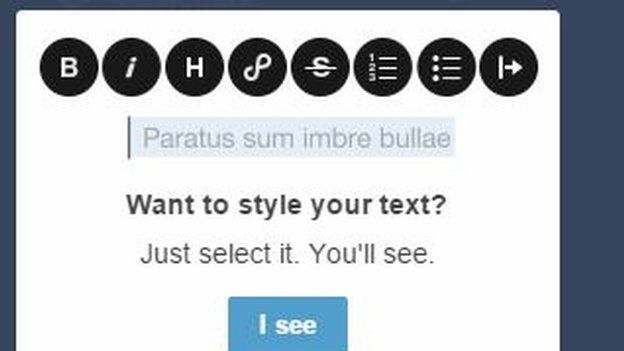 Over the next couple of days, these big updates will be rolled out alongside 'quick' ones - for example, allowing you to mix pictures and videos with text and getting a notification when someone answers a question you've posed.
Tumblr was bought by Yahoo for $1.1 billion (£731m) in 2013. It has approximately 220 million blogs and 34 million monthly users, according to market researchers. It's still small compared to the likes of Twitter (284 million monthly users) and Facebook (1.35 billion monthly active users).
Its users are younger than on other sites too. Around half of Tumblr users are 16-24 years old.
Some were annoyed by the changes, taking to Twitter to vent their frustrations.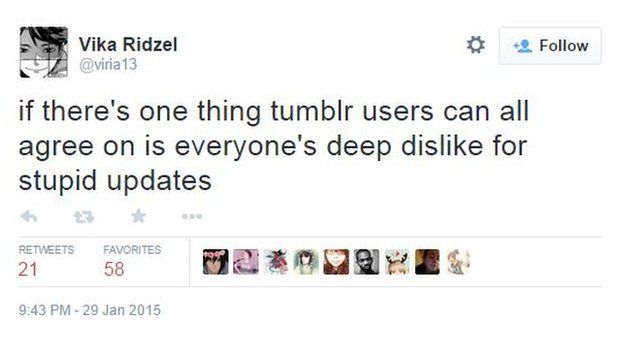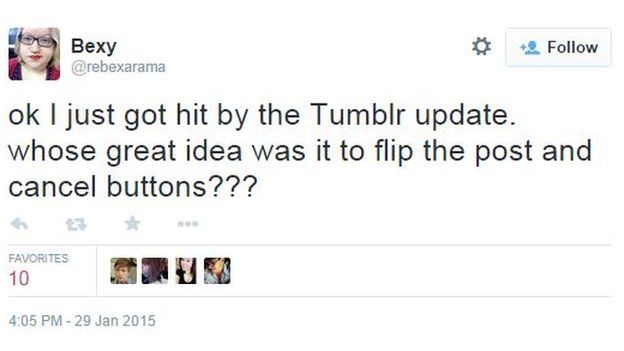 Others were less frustrated.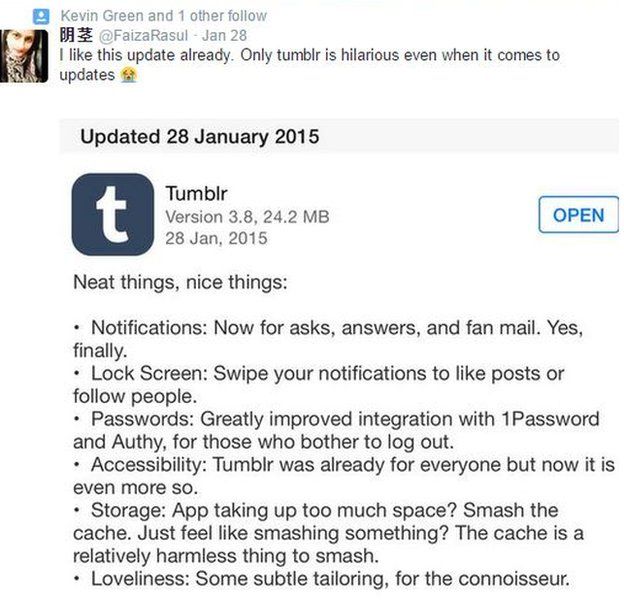 Follow @BBCNewsbeat on Twitter, BBCNewsbeat on Instagram and Radio1Newsbeat on YouTube