Meet the new all-female Ghostbusters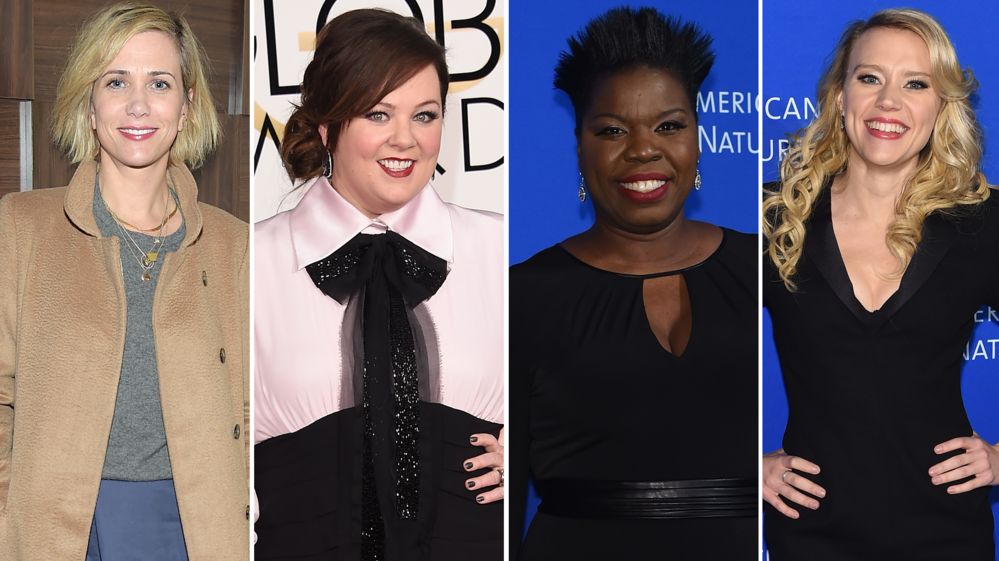 Who ya gonna call?
If you're the director of the Ghostbusters reboot, Paul Feig, you pick up the phone and hire some stars you've worked with before.
Cue the new, all-female cast for the remake of the hit 1980s film that will be in cinemas next year.
Melissa McCarthy, Kristen Wiig, Leslie Jones and Kate McKinnon have been picked to strap on a backpack and go spook hunting in New York City.
Newsbeat takes a look at where the female Ghostbusters have come from - and how they match up with the original cast.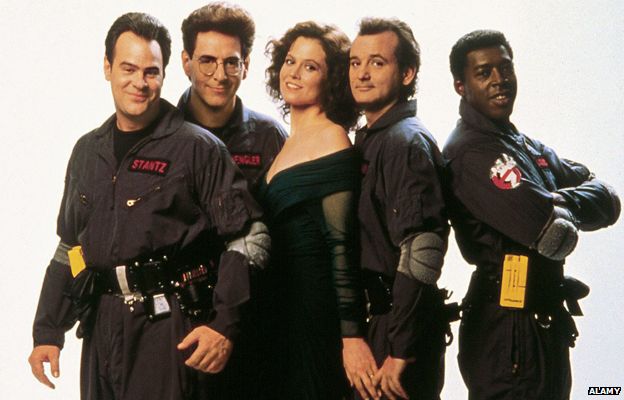 Kristen Wiig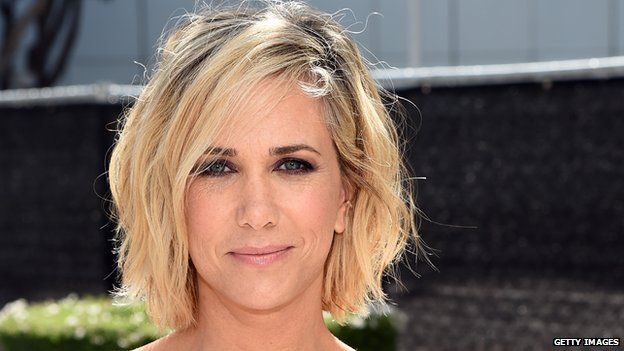 Kristen Wiig worked with Paul Feig on Bridesmaids in 2011, so it's not a huge surprise she got the call-up.
She was nominated for an Oscar after writing the script for the film in which she played the lead character Annie Walker. You may also know the 41-year-old from Anchorman 2: The Legend Continues.
She started out on Saturday Night Live in 2005 before appearing in Knocked Up, Forgetting Sarah Marshall, Girl Most Likely and The Secret Life of Walter Mitty.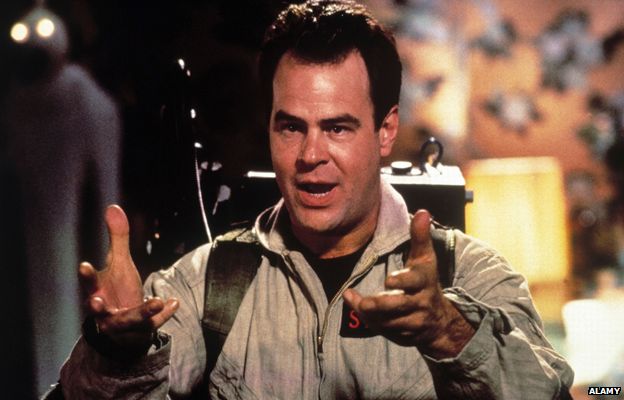 Kristen Wiig is generally the frontwoman but tends to play roles where things don't go to plan.
So we reckon she might step into Ray's boots from the original film. A bit of a worrier but trying to make things work, he was played by Dan Aykroyd.
Melissa McCarthy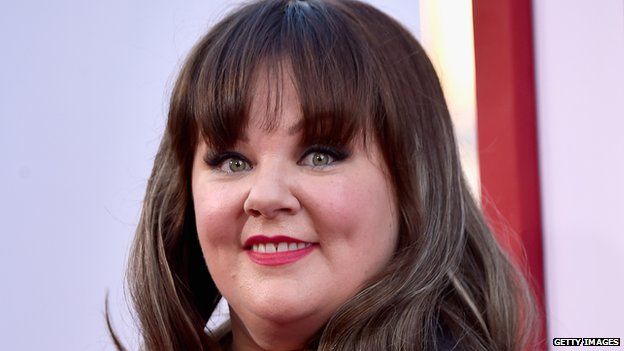 Melissa McCarthy was already in talks for one of the lead roles for the Ghostbusters reboot before the other three actresses were approached, according to the Hollywood Reporter.
She also appeared in Bridesmaids with Kristen Wiig, and is also obviously close with Paul Feig.
The 44-year-old rose to fame in the TV show Gilmore Girls but it was her part in Feig's 2011 film which shot her into the limelight with Oscar and Bafta nominations for best supporting actress.
Since then she's appeared in The Hangover Part III, Identity Thief and The Heat (also directed by Feig) and also runs a production company with husband Ben Falcone.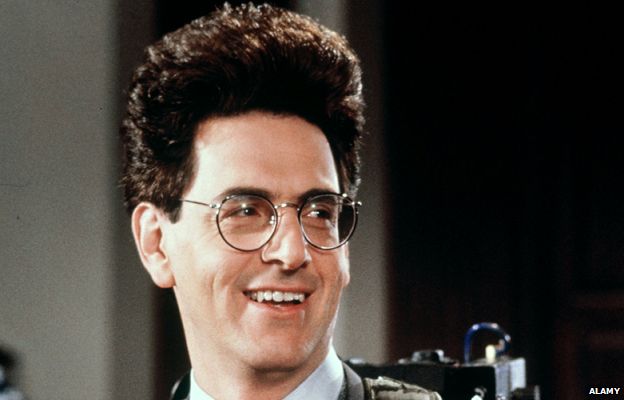 Melissa McCarthy is usually the geeky loner in her films and finds it hard to make friends.
So we reckon she might step into Egon's boots from the original film. Not great with people but the brains behind the operation, he was played by Harold Ramis.
Leslie Jones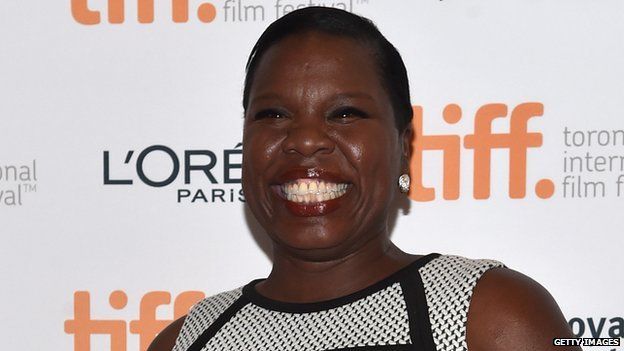 Leslie Jones is better known as being a cast member on US television sketch show, Saturday Night Live.
The 47-year-old started off as a writer on the programme but was cast after joking about her problems finding a man.
She was criticised by some in America after she joked about how different her love live would've been "back in the slave days".
Jones is also the oldest person to become a cast member on Saturday Night Live.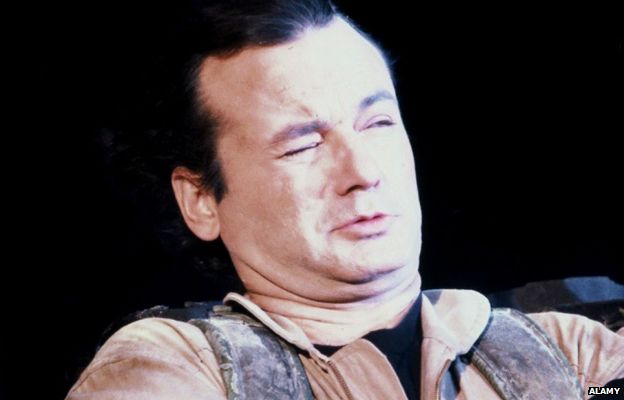 Leslie Jones is laugh out loud funny but has been known to cause controversy with her comedy, so we reckon she'd fit straight into Bill Murray's shoes.
He played Dr Peter Venkman, the loveable rogue who was witty, cynical and arrogant but was undoubtedly the star of the show.
Kate McKinnon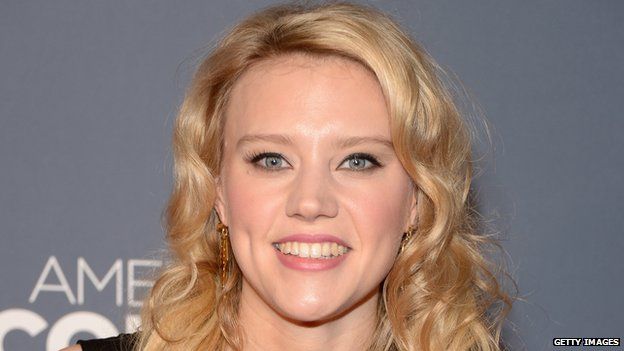 Kate McKinnon is also a regular on Saturday Night Live and the show's first openly gay cast member.
She has four characters and has done impressions of stars like Lorde, Shakira, Robyn, Justin Bieber as well as German chancellor Angela Merkel.
Her film career began with 2014's Life Partners where she performed alongside Leighton Meester and Adam Brody.
She'll also voice a character in the Angry Birds movie, which is also released next year.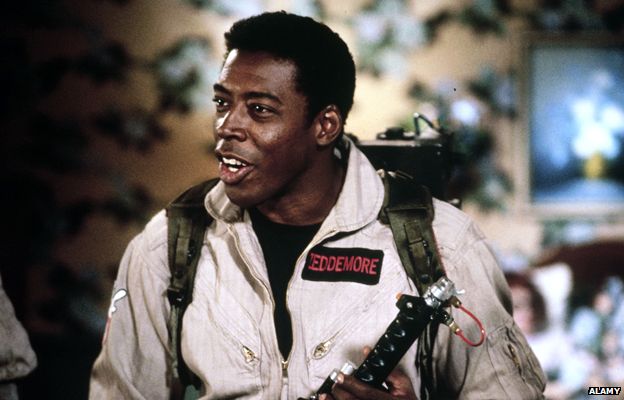 Just like Ernie Hudson, who played Winston Zeddemore in the original films, we don't know that much about Kate McKinnon.
She's a newcomer to the party - just like Winston, who wasn't part of the original three Ghostbusters.
Paul Feig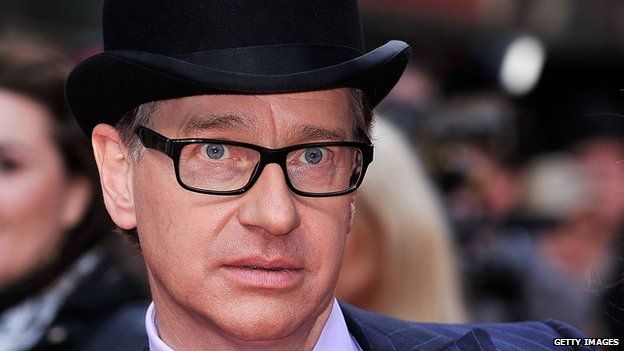 Paul Feig is best known as the director behind 2011's Bridesmaids.
The 52-year-old has also directed episodes of TV shows like The Office, Arrested Development, 30 Rock, Weeds, Nurse Jackie, Parks and Recreation and Mad Men.
For the TV geeks, he also played science teacher Mr Eugene Pool in the first series of Sabrina, the Teenage Witch.
And he may even appear in his own film.
As a director he's appeared in lots of his TV shows and movies as an extra.
Follow @BBCNewsbeat on Twitter, BBCNewsbeat on Instagram and Radio1Newsbeat on YouTube