Chipmunk criticises Tinie for not concentrating on MCing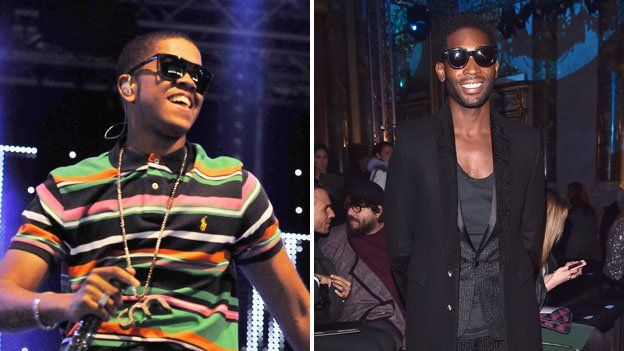 Chipmunk has criticised Tinie Tempah for spending more time on his fashion lines than he does MCing.
During a fiery appearance on Charlie Sloth's 1Xtra show, Chipmunk questioned Tinie's commitment to the grime industry and helping out new artists.
"How can you be the MC for the country?" he said.
The pair used to be good friends, collaborating on a number of tracks together, but that relationship has clearly soured.
In between freestyles, Chipmunk let rip at Tinie, claiming his old mate should show more 'respect' to MCs who aren't signed to a record label.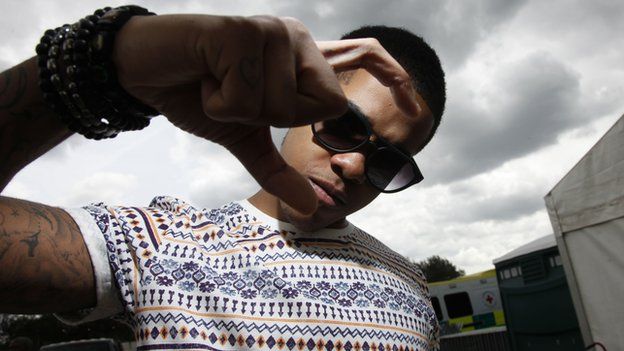 He told Charlie Sloth: "A year ago I heard Tinie's Fire in the Booth and you know what it broke my heart," he said.
"A man [Tinie] said: 'moment of silence for every rapper out of a deal.'
"So you tell me, when there's a moment of silence what does that mean? It means somebody's death. So all you rappers out of deals are dead? A man [Tinie] said this with his own mouth, there's no denying that.
"I'm not gonna bite that bait. But that is rude and it's disrespectful. 95% of the rappers that you press play for Charlie are not signed.
"These are men that were like me at the time, grabbing a pen and paper.
"We feel like this is the only way out of the type of environments that we grew up in, where people are getting stabbed and dying and all kinds of madness.
"He thinks you lot are dead. It breaks my heart."
Chip was still studying for his A-levels when he released his debut album, I Am Chipmunk, and established himself as one of Britain's biggest grime stars.
He's spoken often of his passion for getting all young people access to a good education.
But the Londoner thinks Tinie should be using his own celebrity status to better effect.
The Pass Out singer has his own fashion label and is a regular on the front row of catwalks around the world.
His growing profile has also seen him invited to 10 Downing Street for the London Collections for Men fashion party.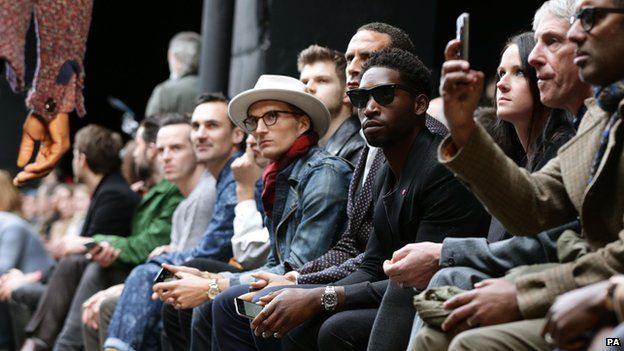 "You've got a platform, so use it in the right way," Chipmunk said.
"You're supposed to be a voice. I come from the government education system with four Bs and five As.
"There are things happening in our community that are hurting people. You see if I get to 10 Downing Street, I'm not going to take a picture. Is that hip-hop? Is that grime? Is that urban?"
The rapper's rant has caused a big reaction on Twitter, with #tinie and #chip trending for the last 24 hours.
Fans though are pretty split over who's side to take.


Chipmunk, who has a song called Pizza Boy, finished with a pop at Tinie's appearance on Fire In The Booth last year.
"Man [Tinie] said: 'I left the pizza boys that thought I won't deliver again. You say you're going to be around. We'll see who is in the end.'
"So let me show you how we decipher bars. Who else in England has a song called Pizza Boy?
"Don't put it past me being at those red carpets. I'm back now. I'll be there. I'll see you at that fashion show saying 'Tinie you got bars today or not? No, that's what you're not good at right?'
"Come here Rude Boy, I'll show you about all that on the microphone. Chipmunk don't answer to no one. Let that be a warning. don't play with me."
Follow @BBCNewsbeat on Twitter, BBCNewsbeat on Instagram and Radio1Newsbeat on YouTube