Kelly Clarkson: I had such a horrible pregnancy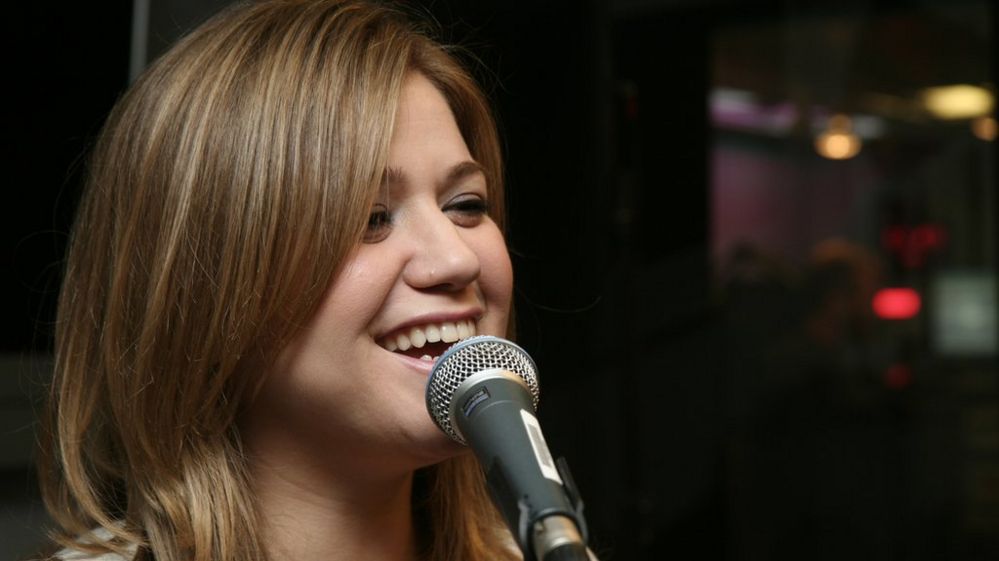 Kelly Clarkson has spoken of the "difficult pregnancy" she endured with her seven-month-old baby daughter.
Speaking to Radio 1 Breakfast Show host Nick Grimshaw, she said things got so bad she was admitted to hospital.
"I had to take longer off because I had such a horrible pregnancy."
But despite that the singer is already planning baby number two. "I love it. I love it. She's pretty awesome and my husband is running from me because I want another one," she said.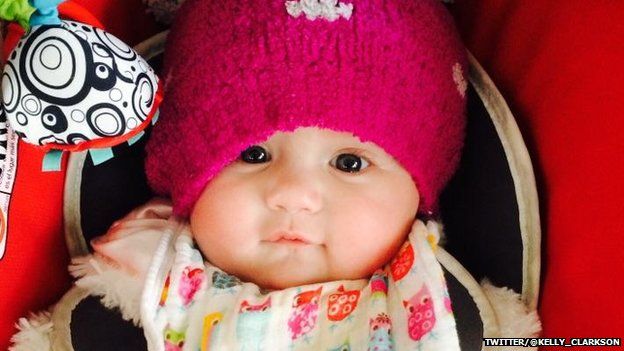 Clarkson, 32, used the extra time off to work on her new album.
"I got real bored," she admitted.
"I made the album while pregnant. I thought my little girl was gonna come out just like, 'Shut up'.
"All my songs are huge and she was probably hating it."
Although it appears quite the opposite was the case as River Rose is already fast becoming one of Clarkson's biggest fans.
"She's so weird, she loves loud music to go to sleep to.
"She's the perfect tour baby. She goes to rehearsals and when we all start playing she goes to sleep and when we stop she starts crying."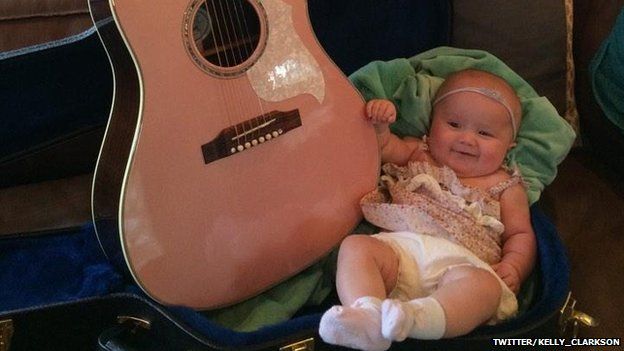 The former American Idol singer says becoming a mum has changed her outlook on life.
"I'm annoyed by my previous self. You have a baby and realise you worried about stupid stuff.
"In our job we get very self-involved and it's nice to have a different perspective. I didn't like me before, but I like me now."
Her new album Piece by Piece is due out at the beginning of March.
"I'm really stoked for everyone to hear it. It's a bit of an evolution.
"I love what I'm doing, but if people don't, that's cool. That's another thing that comes with being a mum, I've got a baby girl and she's awesome."
Follow @BBCNewsbeat on Twitter, BBCNewsbeat on Instagram and Radio1Newsbeat on YouTube