Why prosecco on tap is not real prosecco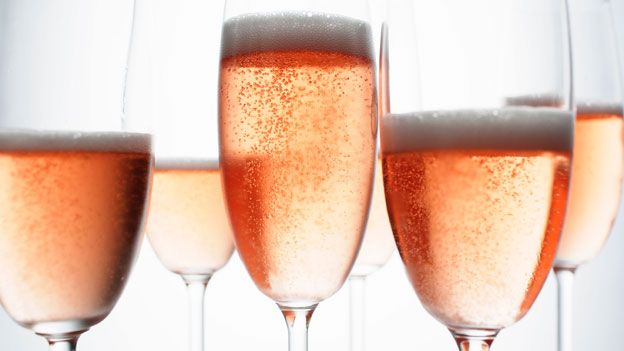 Prosecco served from a tap is not real prosecco, according to the Food Standards Agency (FSA).
EU law and the Italian makers of prosecco say it can only be called by its name if it's produced and transported in a bottle from a certain region of Italy.
A spokesperson from the British Beer & Pub Association called the rules "a bit obscure".
So is prosecco poured in a pub from a keg the real deal?
The FSA, which is responsible for enforcing wine regulation in the UK, has said it wants to make sure customers are drinking "authentic" prosecco.
A spokesperson said: "Inspectors have reminded pubs and restaurants that selling prosecco on tap is against EU rules designed to protect the legitimacy of a product and consumer interests."
I now call it frizzante and DP1754. I can't answer for the other 200 or so people I'm supplying it to
Marcus Hilton imports and sells prosecco on tap in Wakefield
Italy is so protective over its fizz that it is being reported that the country's government is also getting involved in the row.
"If Prosecco is sold on tap then it is no longer prosecco; it needs to be served directly from the bottle," says Luca Giavi, the director of the Prosecco DOC Consortium.
"Furthermore, the 2009 European law states it shall be marketed exclusively in traditional glass bottles."
It also has to be produced in the special Prosecco region of the Conegliano-Valdobbiadene area of north-east Italy.
It is also the same reason why champagne can only be called that if it comes from the Champagne region in the north-east of France.
For the first time worldwide sales of prosecco have outstripped champagne.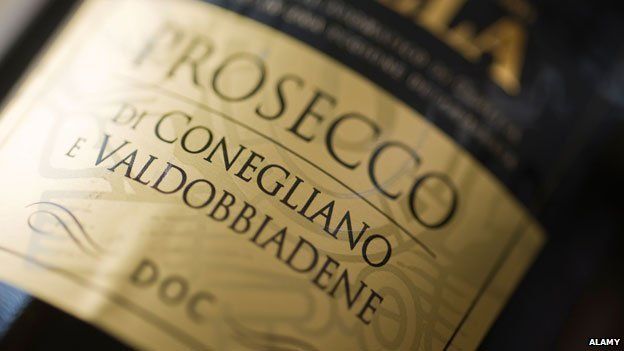 According to figures released by the Italian Wine Observatory (OVSE) prosecco sold three million more bottles than its French competitor, altogether selling 307 million bottles in 2013.
Sales in the UK have risen by 74.6% over the past year.
One pub in Wakefield has already had to change the name of what it served as prosecco on tap.
Marcus Hilton runs the Priory and imports 20 litre kegs of sparkling wine from Italy.
FSA investigators warned him that he was breaking EU regulations.
"I now call it frizzante and DP1754," he said.
The bar owner also supplies other outlets with his kegs of prosecco, which he told Newsbeat, comes from Conegliano-Valdobbiadene in Italy.
When asked if his business customers had changed the name of their fizz, he replied: "I can't answer for the other 200 or so people I'm supplying it to."
A spokesperson for the British Beer & Pub Association warned landlords to not name Italian sparkling wine on tap as prosecco.
CEO Brigid Simmonds said: "Perhaps the rules may seem a bit obscure at times, but it is an EU regulation.
"And as the Food Standards Agency has said it's not an acceptable practice, pubs should take note."
Follow @BBCNewsbeat on Twitter, BBCNewsbeat on Instagram and Radio1Newsbeat on YouTube