Gary Barlow offers to be best man at three fans' weddings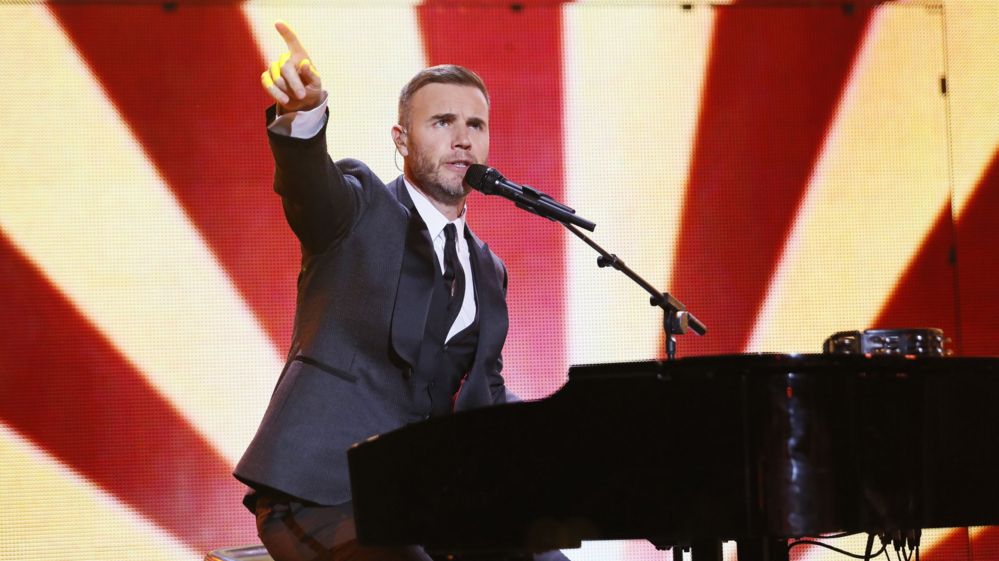 Gary Barlow says he'll sing at the weddings of three fans this year and has revealed he's already picked the first one.
"In 2015 I want to sing at 3 weddings," the Take That singer posted to his 3.7m followers.
He then followed that up with: "Ok we're 1 wedding down! Really looking forward to it."
The Take That singer says he receives "thousands of requests" to sing at people's weddings.

One person joked they were going to marry "another big GB fan" to double her odds of getting Barlow to her wedding.
Barlow said he would only pick "HUGE fans" who "stalk" him on Twitter.
He says he won't announce which weddings he's picked, but will organise it with the bride's best friend as long as they keep it secret.
"I won't publish on here which weddings till after the event."

In 2014 Barlow surprised a fan at her wedding after a year long twitter campaign by the maid of honour using #getgary2louswedding.
Barlow called it "the best use of Twitter".
The bride, Louise Newman, said: "It was just magical. I went up and cupped his face in my hands, then he got down on one knee and sang to me."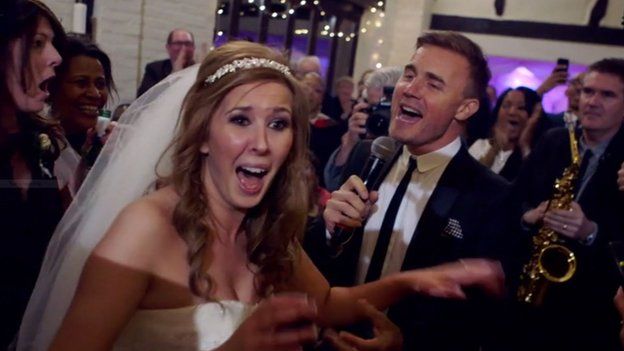 Her husband Mark said: "He just turned around and thought he was a really good lookalike then I realised he was actually singing the song and it was him.
"I saw a couple of tears in their eyes."
Follow @BBCNewsbeat on Twitter and Radio1Newsbeat on YouTube