Mum's same-sex marriage was 'perfect moment in history'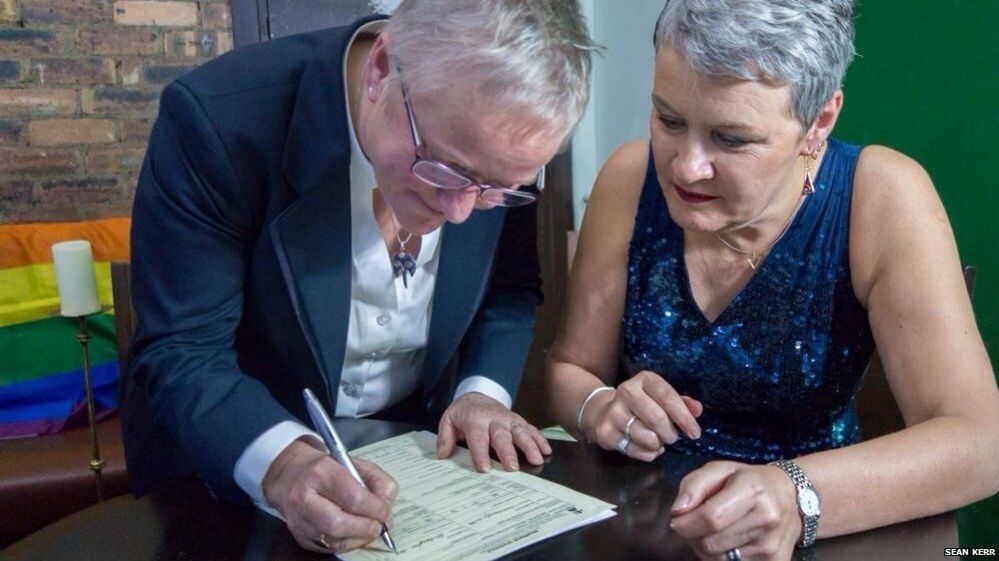 A 22-year-old whose mum got married in one of Scotland's first same-sex weddings says it was a "perfect moment in history".
Susan and Gerrie Douglas-Scott got married at 00:01 on New Year's Eve in Glasgow.
Speaking exclusively to Newsbeat, Jillian Stewart - Susan's daughter - says: "It was a momentous occasion, it was amazing."
She tells us she couldn't stop crying throughout the ceremony.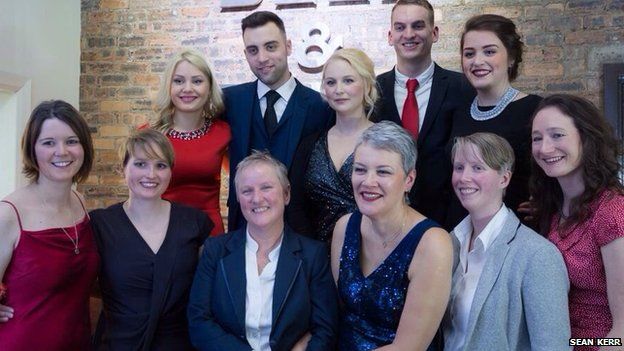 "I was crying my eyes out the whole night. It was the final thing that my mum and Gerrie needed in their life - to be happily married together," the trainee accountant tells Newsbeat.
Susan and Gerrie have been together for 18 years and had a civil partnership in 2006.
The new law on gay marriage came into effect in Scotland earlier this month.
The bill was approved in February with 105 MSPs in favour and 18 opposed.
Same-sex marriage was legalised in England and Wales earlier this year.
Sixty-Five people attended Susan and Gerrie's wedding including First Minister of Scotland - Nicola Sturgeon.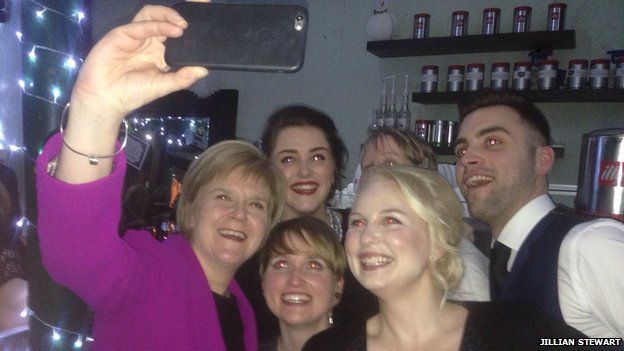 The leader of the SNP had a selfie with Susan and Gerrie's children.
Jillian says it was her idea to have the selfie: "Everyone was too nervous to go and ask her and I'm quite bold and brash. I told her I needed to ask her something, it's really embarrassing, but can we please have a selfie with you and she was all for it. It was brilliant.
"It was quite cool having the first minister of Scotland at my mum's wedding. All my friends are thinking that I'm such a celebrity because I'm on Nicola Sturgeon's Twitter. It was amazing for her to be there."
Follow @BBCNewsbeat on Twitter and Radio1Newsbeat on YouTube