Ultimate Christmas sandwich and other leftover food hacks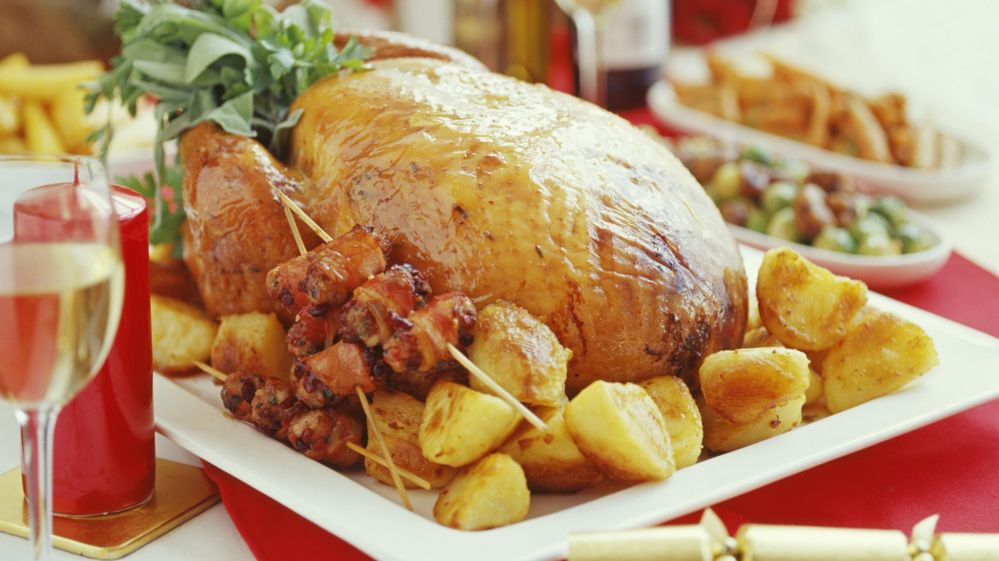 If Tom Copas messes up, thousands of you may end up with a disappointing Christmas dinner.
The 29-year-old is a turkey farmer, based in Berkshire, and the "pressure" is on him to deliver in the next week.
"We produce about 40,000 turkeys a year just for Christmas," he explains.
"They're about 5kg each and you average about half a kilo per person, so we're serving a vast amount of people for Christmas dinner."
That's 400,000 portions he and his family will be serving up this year.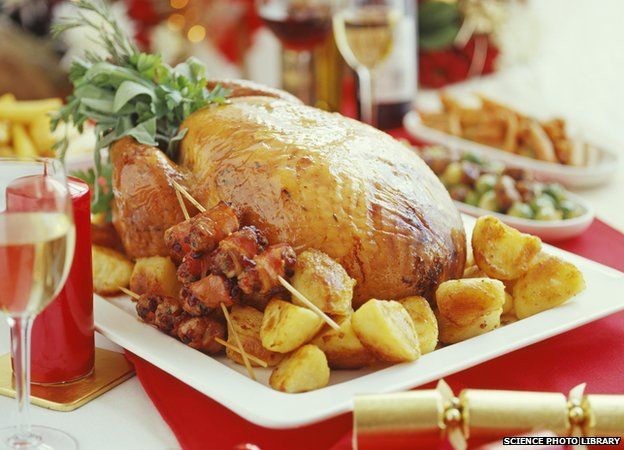 Christmas leftovers - hacked by the expert
Coronation turkey is one of Tom's top suggestions for leftover from your Christmas dinner.
Mix the leftover meat with some cooked onions, garlic and curry spices, and stir in some coconut milk.
"You've got make it up the night before. Let it marinade overnight, [and serve] with a jacket potato and green salad," he adds.
His other favourite is the turkey club sandwich.
"It's got to have two bits of bread and the middle layer has got to be cold roast potatoes [instead of a third slice of bread]," says. Tom.
"Add turkey, mayonnaise, stuffing, cranberry sauce and black pepper."
And if you've totally run out of meat - keep it simple says Tom: "It's always been a family thing, we've always loved cold roast potatoes and mayonnaise."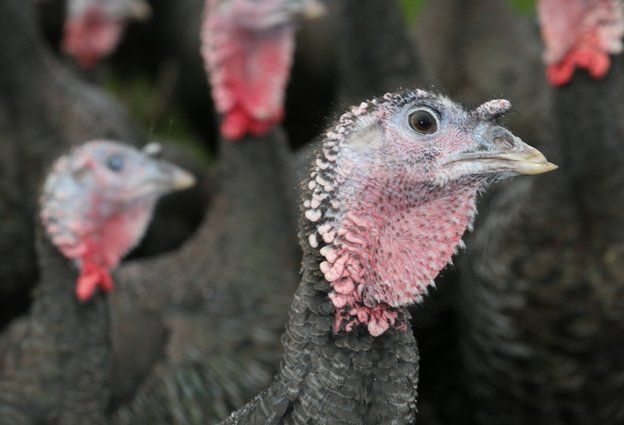 Tom prioritises the welfare of the birds, but it doesn't mean he is averse to eating them.
"We had turkey for lunch today. They're always cooking in the kitchen for the office," he says. "When it's that good you can't get bored. We love it."
And even though turkey lunches are a regular feature on the farm throughout the year, they also take centre stage at Christmas lunch.
"Everyone always asks how we pick which one we have for Christmas and it's always the same response - whichever one is left in the shed," he adds."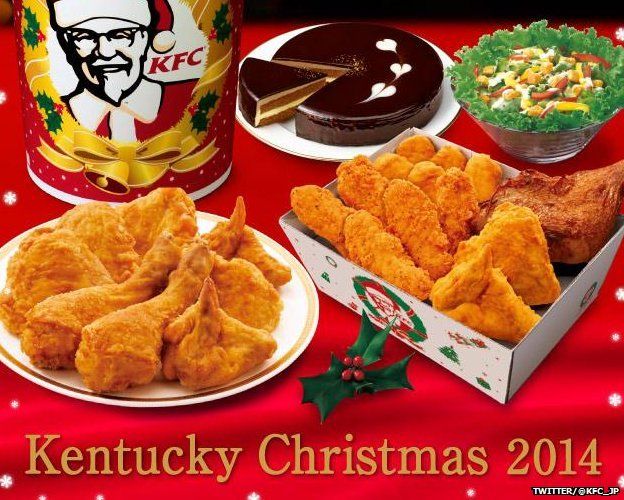 Christmas dinners around the world - the facts
About three quarters of people in the UK will have turkey for Christmas dinner.
Other countries around the world have different traditions when it comes to festive food - here are a selection of the feasts that may be prepared.
Japan - For the last 40 years, Kentucky Fried Chicken has been a popular choice for family dinner. Diners can order a delivery in advance of the big day and one chicken meal deal also includes cake and champagne.
Switzerland -
CPS Asset ID: 30494728
Cat features on some traditional menus
. There has been a recent campaign by one animal charity for people to stop eating cats.
Greenland - Along with cake and coffee, another traditional food is maktak - whale skin with blubber.
Poland - Many families have their traditional dinner on Christmas Eve, where 12 different dishes are prepared to represent the 12 apostles in the Bible. These could include soup, boiled potatoes, a poppy seed cake, herring, carp and salad.
Jamaica - Curried goat, oxtail and rice and peas are all popular Christmas choices.
Follow @BBCNewsbeat on Twitter and Radio1Newsbeat on YouTube