Why are people face-sitting outside Parliament?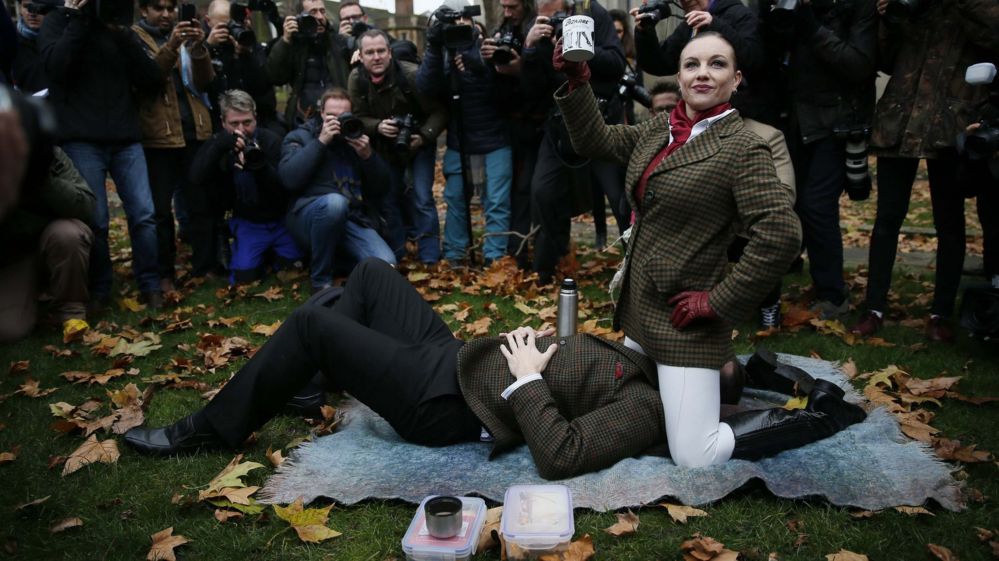 ***This article contains adult material that may not be suitable for children***
It's pretty normal to see passionate protesting in London.
There's been the million-strong march against the Iraq War in 2003, UK fuel protests and students demonstrating against tuition fees, but on Friday something different happened.
Hundreds of activists demonstrated against new pornography laws by sitting on each other's faces.
They say the rules ban female sexual pleasure and they're protecting women's rights by protesting.
Armed with blankets, yoga mats, face masks and signs, campaigners protested while singing Monty Python's Sit On My Face.
Protesters chanted: "What do we want? Face-sitting! When do we want it? Now!"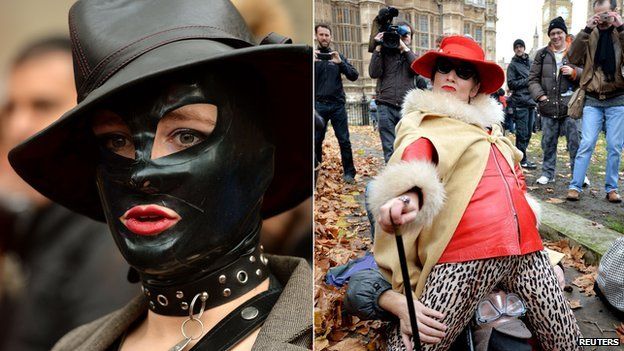 What are they protesting against?
Earlier this month, a change was made to the 2003 Communications Act which affected porn produced in the UK.
It banned a list of sex acts by demanding paid-for video-on-demand (VoD) online porn is regulated by the same guidelines set out by the British Board of Film Censors (BBFC) that DVD pornography must stick to.
Three banned acts were deemed life threatening: strangulation, face-sitting and fisting.
Abusive language during sex is now also banned, alongside depictions of non-consensual sex.
Read about it all in more detail.
Why do these protestors have a problem with it?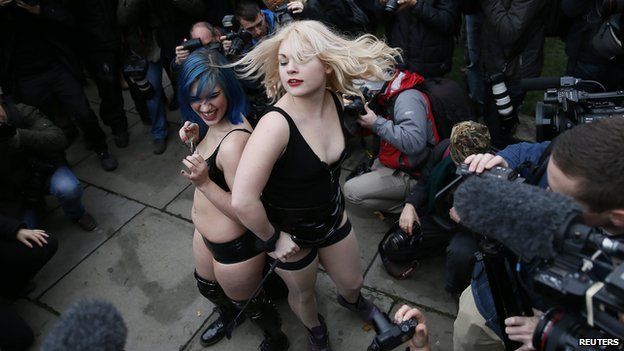 Charlotte Rose, who was named sex worker of the year 2013, organised it saying the restrictions were "ludicrous" and a threat to freedom of expression.
She said: "These activities were added to this list without the public being made aware.
"They've done this without public knowledge and without public consent.
"There are activities on that list that may be deemed sexist, but it's not just about sexism, it's about censorship.
"What the government is doing is taking our personal liberties away without our permission."
Independent film makers who produce pornography are annoyed about it too.
They say online viewers will instead watch videos filmed abroad which will damage the porn business in the UK.
Right. But why does the government care so much about porn?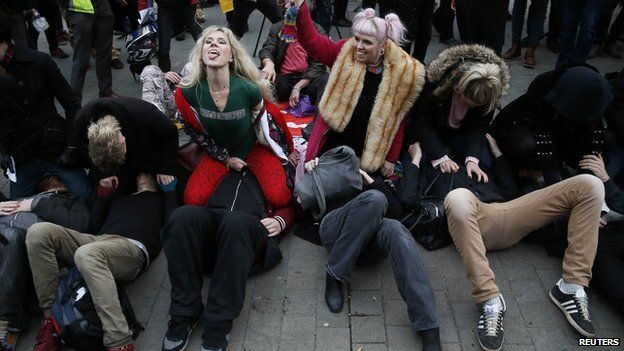 The Department for Culture, Media and Sport thinks laws relating to DVDs and online paid-for video porn need to be the same.
DVDs are regulated by the BBFC, while online porn is regulated by the Authority for Television On Demand (ATVoD) and Ofcom.
Video-on-demand is rising so the government is worried under-18s would be able to access content they shouldn't be watching.
In its report it said: "There is public value in ensuring that there is consistency for regulation across platforms so that UK based VoD firms are compliant with the UK's views on harmful content."
OK, but erm I watch porn and so is it going to affect me?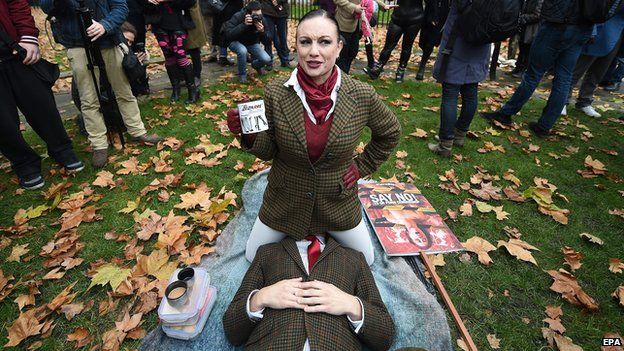 If your preference is UK porn and you pay for it via Video-on-demand then yes. All those banned sex acts won't appear on those films, obviously.
But you're still free to watch porn films from abroad featuring them.
Is the government going to change anything following these protests?
Hmm...doubtful. But activists say they plan to continue protesting.
Follow @BBCNewsbeat on Twitter and Radio1Newsbeat on YouTube