Sam Smith: 6 things you may not know about the singer
It's not been a bad year for Sam Smith.
He's just been nominated for six Grammy Awards, including two for his debut album, and won this year's Brits Critics' Choice Award after taking the BBC's Sound of 2014 title.
He'll also go head-to-head with Ed Sheeran at the first ever BBC Music Awards this month and appeared on Band Aid 30.
He's told Radio 1's Zane Lowe that he isn't worried about what he'll do next to top all of that.
The singer's album In The Lonely Hour is about heartbreak, but he says that he can take inspiration from anything.
"People are asking me, 'How are you going to write another record because you're going to be happy?' It's just so stupid because Latch is about being happy and in love.
"Money On My Mind isn't about love."
Here are six things you may not know about Sam Smith...
1. Sam Smith moved to London when he was 18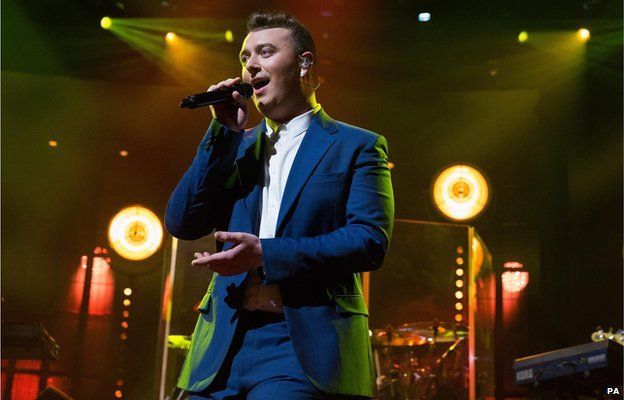 "I first moved to this area (Limehouse) when I was 18 when I left school. And I lived with a manager.
"It wasn't anything romantic or anything, but I needed to be in London to start my music. So I moved in with my manager, not my current manager.
"And I lived here for two years. And my mum lives here as well. But then I moved away, for about three years, to a flat in Oval which was like £400 a month."
2. He came up with La La La while walking along the Thames
"I actually wrote La La La walking along the river near Vauxhall.
"I used to walk back from the studio where I used to work.
"I used to walk from Old Street to Oval, which is like a two-hour walk."
3. He recorded I Told You Now while suffering from tonsillitis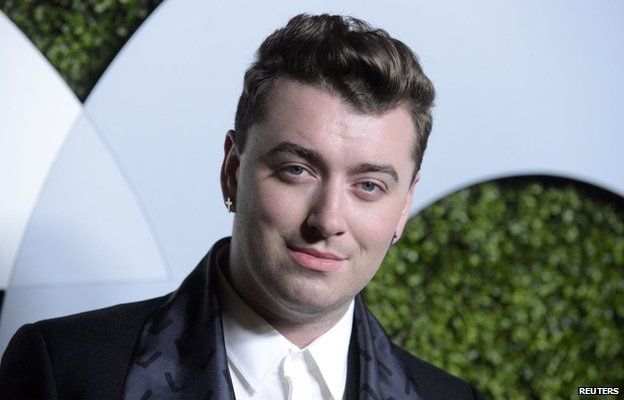 "There's a song on my album called I Told You Now which I recorded with Ed White. Actually when I listen back to it I kinda regret [it].
"I'm like actually maybe I should've done a new version because my voice sounds awful.
"Basically it was our first ever session together and I had really bad tonsillitis.
"My tonsils were huge, I couldn't even speak very well. But we got together and my label pressured me to go to the session.
"I went and we wrote this song and if you listen to the song, you can hear the tonsillitis. That very night I had to go to hospital."
4. He's in a new relationship...maybe
"You've caught me on a really good day and people just say I shouldn't speak about this, but I don't care, I'm way too honest for my own good.
"But I met someone a week ago - very, very early days, like a few dates in.
"It's the first time I've felt something really amazing since the person the album was about.
"It's the first time I've actually really fancied someone."
5. He thinks he knows the title to his second album already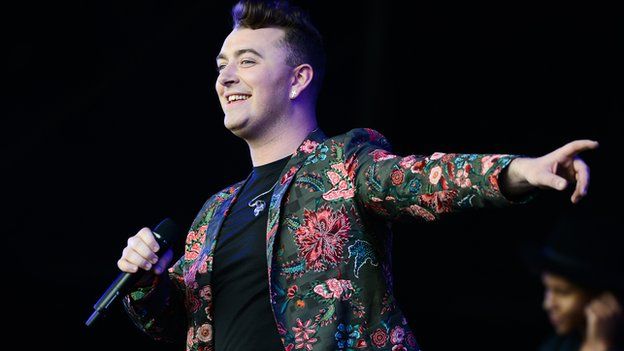 "I'm already writing, I feel like I've got a title to my album already, I've got a concept of what I wanna do.
"There's all these amazing things going through my head all the time. And what I'm trying to do is, I'm trying to find a way to relate and challenge myself as well.
"I don't wanna rest on my laurels and think, 'Love, I need to fall in love, and then write a record.'
"I wanna challenge myself and be like, 'No.'
"I wanna be honest in a whole other way on this next record. That's all I'm gonna say."
6. Sam Smith's favourite artists at the moment are...
"James Bay, he's amazing. And I also love Years and Years. They supported me on tour."
You can watch Sam Smith: The Sound of 2014 on the Radio 1 channel on the BBC iPlayer or listen to it at 21:00 GMT on Radio 1 on Tuesday.
Follow @BBCNewsbeat on Twitter and Radio1Newsbeat on YouTube