Jay Z should lead new civil rights movement - Joey Bada$$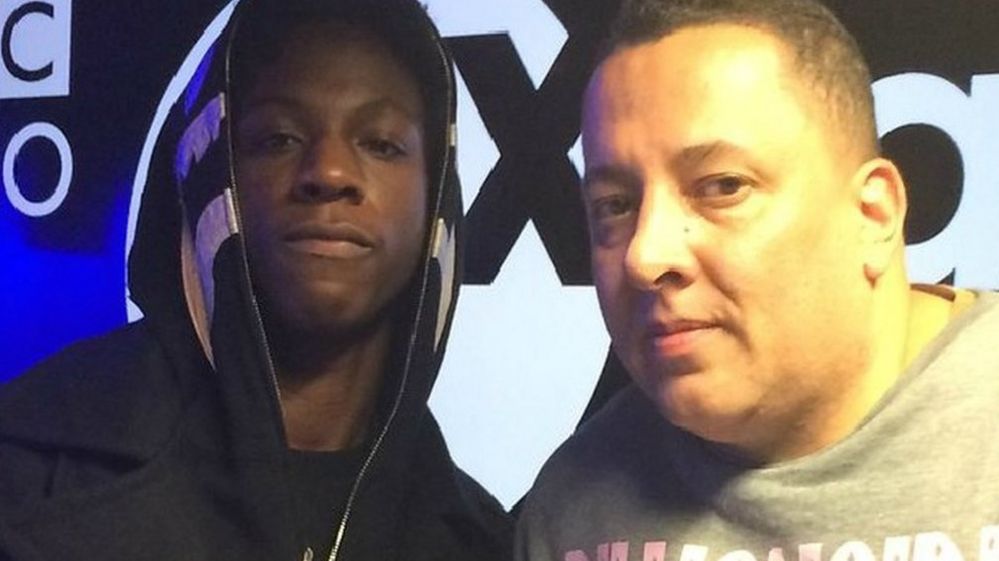 Rappers like Jay Z need to speak up for black America after the events in Ferguson, according to Joey Bada$$.
He was speaking to DJ Semtex after protests at the decision not to charge the white policeman who killed the teenager Michael Brown.
He said that in the past black people had civil rights activists representing them.
The New York-based rapper said "we need leaders" and it was time for high-profile acts to speak up.
"We need more of these people on these higher statures, on higher levels, we need Jay Z to come out."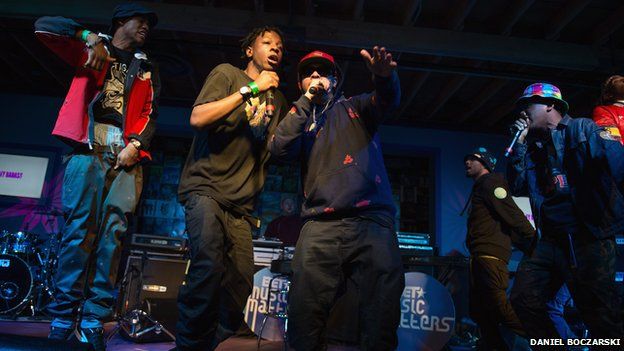 The co-founder of the hip-hop collective Pro Era told Radio 1Xtra that young black people need representing.
"Sixty years ago we had speakers, we had civil rights leaders and these people were famous on a rock star level. Now today we don't have these leaders. The people now who have the power to move people are rappers. These rappers are not taking the responsibility that they really need to be taking."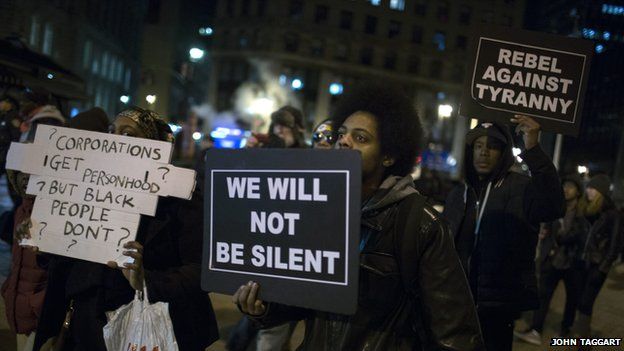 The rapper from Brooklyn told DJ Semtex that he knew he too had responsibility to speak out.
"Even me I feel I play a very important part in the youth. I'm going to do my best to have the youth minds set straight. Have everyone on a conscious tip and you know positivity."
Some of the biggest names in rap have spoken out and supported Michael Brown's family.
Snoop Dogg attended his funeral, Nelly went to the city to call for calm and Lauren Hill wrote a song about the shooting. Sean Diddy Combs posted video messages about it at the time.
We have contacted Jay Z to hear from him about this. In an act of solidarity his wife Beyonce posted the Brown family statement on her Instagram account.
Joey Bada$$ thinks more needs to be done: "I think it's very important that people come out and use their voices."
He said he would be protesting in his home town of New York if he wasn't on the road. However he said it was important that people don't react before "thinking critical".
He said: "I think that is one that needs to change before we can make a change."
Follow @BBCNewsbeat on Twitter and Radio1Newsbeat on YouTube