Band Aid 30: Geldof tells fans to delete and download again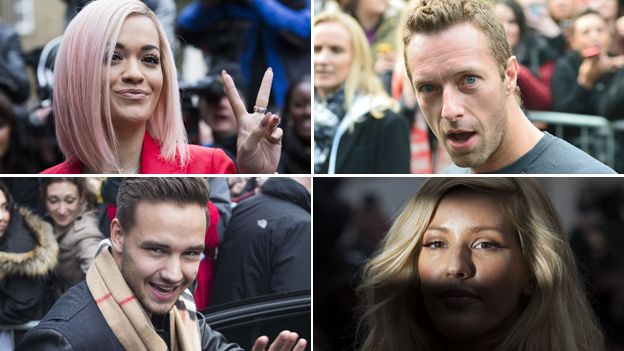 It may have gone straight to number one in the UK but Bob Geldof has asked the public to "keep downloading" Do They Know It's Christmas?
Speaking on Radio 1, the Band Aid 30 organiser thanked people for buying the single so far but says he has concerns about the amount of money being raised compared to the 1984 original.
He said: "In 1984 a single was £3.50, today it's 99p...That worries me.
"Even if you already have it, delete, download again."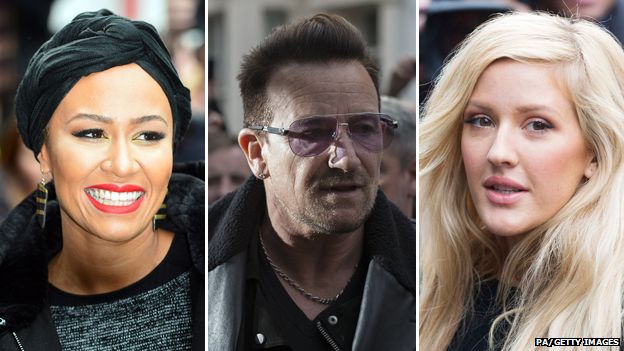 Band Aid 30 is the fourth version of the track, which is raising money for the fight against Ebola in west Africa, to reach number one following previous chart-toppers in 1984, 1989 and 2004.
The track is the fastest-selling single of 2014 having shifted more than 312,000 copies in its first week.
When the original version was released, it sold 3.7 million copies and raised £8m for famine relief.
Geldof said: "We need to sell 300% more than we did then [in 1984] to even begin to make up the cash figure."
A physical CD version costing £3.99 will be released on 8 December. Geldof said that was a "bright spark" in raising more money.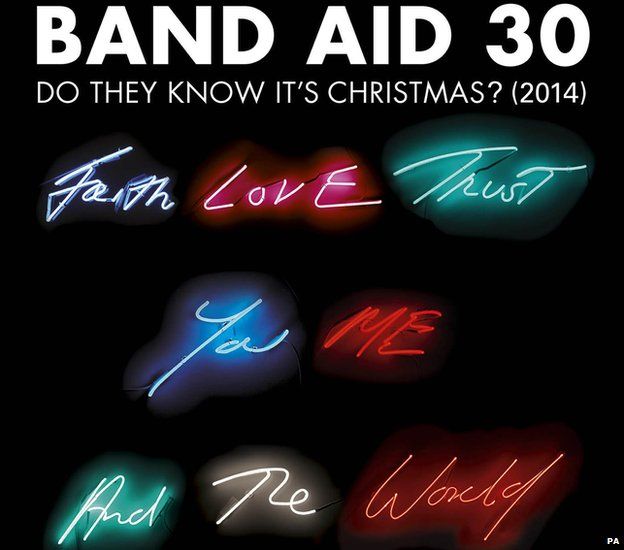 Geldof said everybody who had bought the track was "absolutely amazing" and admitted he had been nervous about the reception the song would get.
He explained: "Did I expect it? Yes I expected it but did I expect it in such vast, willing numbers? No I didn't.
"You just can't assume anything... You don't know if the audience is interested in this.
"Certainly they like the artists but are they interested in seeing the artist do just one or two tracks?"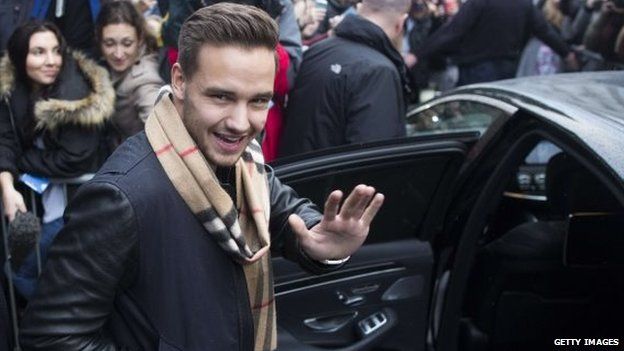 However, despite the track's success One Direction singer Liam Payne suggested Geldof "wasn't happy" with how some of the artists acted in the studio.
Shortly before finding out the band's fourth album, Four, had reached number one he told Scott Mills on Radio 1: "We actually managed to get in the recording booth first so we were done in like an hour so we left. I missed all the drama.
"Sir Bob did a little speech at the start. I say a little speech but it was the most epic thing I've ever heard in my life.
"He said to our manager, 'There are so many people here and you guys are the least fussed'. And I was like 'Yes. we're not divas. That's so good'."
"I'm not going to repeat the word he used to describe them but he wasn't happy with some people."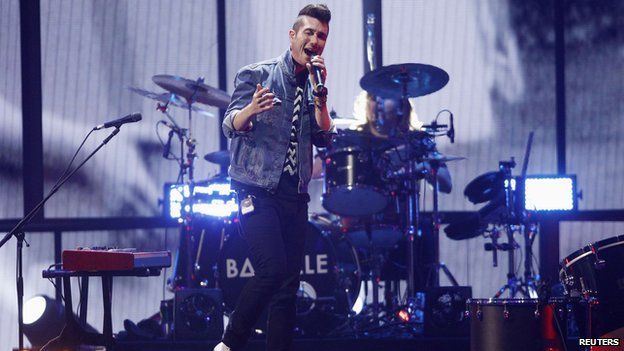 In response to Liam's comments, Geldof said: "They [One Direction] were exceptional.
"They're in vast demand all over the planet. One day off, what do they do? They come and do the Band Aid song - immense respect."
He explained artists like Sam Smith, Bastille and Ed Sheeran made a real effort to make sure they could be part of the single and said: "On the day, they just hung out. Everybody was superb.
"You can do this over a phone line these days but no, this works when everyone gets together in a room."
Follow @BBCNewsbeat on Twitter and Radio1Newsbeat on YouTube