Swiss: I'm not trying to tell people not to use the N-word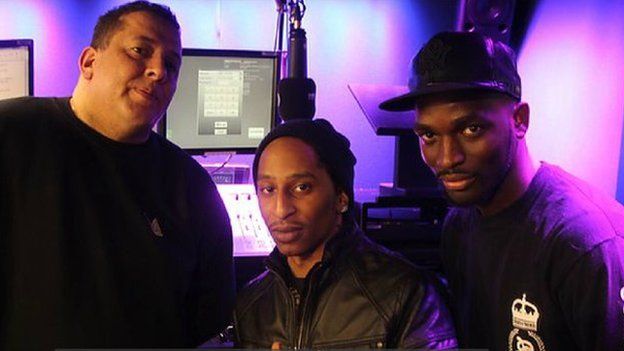 Swiss has said the aim of his new track is for people to educate themselves about the use of the N-word, rather than trying to stop them using it.
Speaking to 1Xtra's Semtex, the rapper said: "I'm not trying to tell people not to use it and I'm not saying that you should use it.
"I'm just saying here's the information that I've gathered.
"I've put it into five minutes, and I want you to take that information and go and research yourself."
Swiss, who is best known for being part of So Solid Crew, added: "Gather the information and then make a decision on what you want to do with it."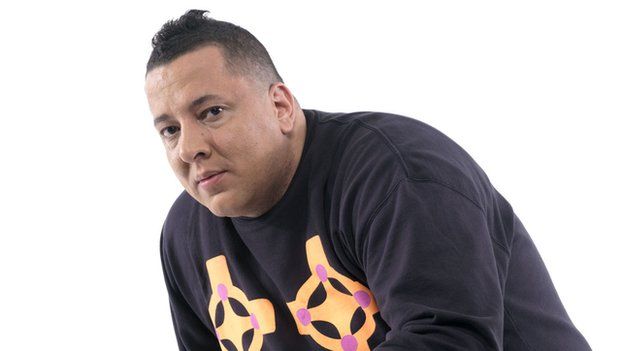 Before the show, Radio 1Xtra explained to Newsbeat that: "The track, which tackles the complex issues around the word, will be played in the late-night specialist show with full warnings ahead of its play and an appropriate introduction giving context to the song.
"The decision to play the track is based on musical merit and it is in line with audience expectations."
Before playing the five-minute track in full during his 22:00 - 01:00 show, Semtex reflected the mixed response the track has had online.
He said: "In case you haven't heard it this is a track that stopped the internet this week.
"It didn't break the internet it stopped the internet.
"It stopped everybody to put down what they were doing and think about what this guy was saying on the track.
"Some people got offended, some people were like 'I'm glad somebody said that', other people were educated."
The track opens with a series of samples referencing black slavery, including quotes from Django Unchained and references several cases of when the media has reported the term being used in a negative way.

A sequence of lyrics, which ends with the song's title, reiterate the point Swiss made during the interview.
"It can be a term of endearment or an emotional trigger.
"It can be the difference between jovial and bitter. It depends on how it's presented, said, spoken delivered. But the expression presents a social dilemma.
"Everybody should understand the historical picture before we ever choose to use the word nigger."

After the track was played a clip of Professor Randall Kennedy Harvard University, who teaches a course on race relations, explained the thought that some rappers put into their use of the N-word.
He said: "With hip-hop there have been some who have put great store on the spelling... because that differentiates from [the traditional spelling] which has principally been used a as racial slur."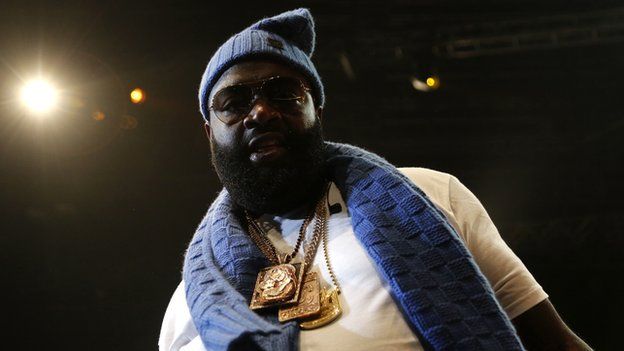 Following the clip Semtex added: "I think in hip-hop it's confusing" before playing a Y.G track and referring to a Rick Ross song which both contain heavy use of the word.
He asked Swiss if hip-hop is at fault for using the word, even when it's seemingly used in an endearing way.
I want people to think about how they use it and how it affects the mood of people about them
Sky
Producer of the track
"I don't think hip-hop's at fault," replied the rapper.
"A lot of negative things are celebrated in our society.
"I think the word's got a strange journey.
"The way our language works if that it can change over time.
"It has no sort of loyalty to any gender, any race or any time period. Words can change and this is an example."
He explained that during his research he found that some people the word comes from the Latin word negro before being used in the slave trade, while others believe it was first used in Ethiopia as a term for a king.
"When you speak about people using it today who are ignorant from where it comes from... I don't think you can just put the blame of hip-hop."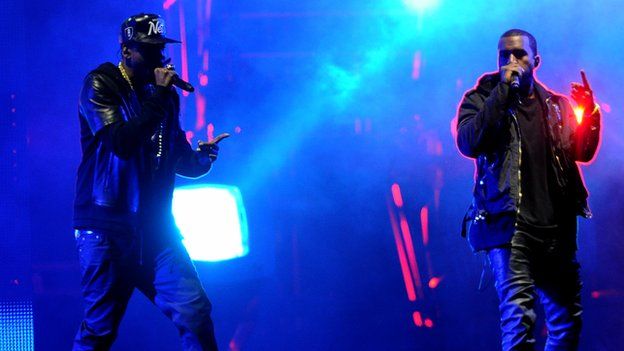 Semtex then suggested that tracks like Kanye West and Jay Z's In Paris are sustaining the term and referred to a show at the O2 when Kanye announced that white people in the audience could use the term during the song, which they played a number of times.
"Does he have the right? Does any black person have the right to say you can use it?" he asked.
Swiss replied: "I think if you accept that they have - then they have. It's down to you.
"If you choose not to use it based on your own conviction then you're standing on your own two [feet]."
Sky, who produced the track, added: "It doesn't matter if someone gave you the right. It's how you feel about it. You've got to educate yourself and make your own decision.
"I want people to think about how they use it and how it affects the mood of people about them."
Swiss has made a documentary to accompany the track, which has the same name.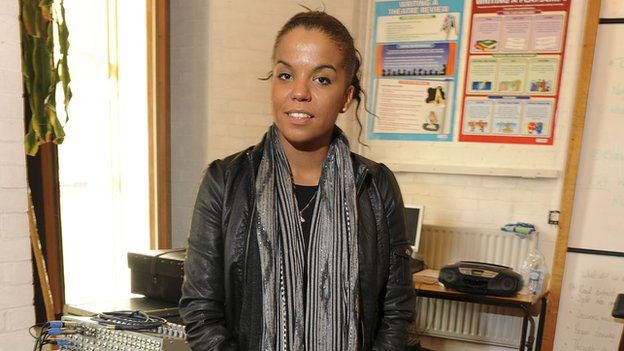 The trailer sees artists including Wretch 32, Fuse ODG, Akala, Ms Dynamite and SBTV founder Jamal Edwards discussing what the word means to them.
Semtex went on to ask if the rapper ever uses the word himself.
"Until the So Solid concert [at London's O2 in 2013] came up and I had to perform lyrics... which have the word in it... I always blocked it out i didn't use it. I put brother there [instead].
"But when the So Solid concert came up, when I was rehearsing and performing it with the guys I just felt like I needed to use it because that's the word that I used at that time.
"So within the context of that song, in order to have the same passion and integrity I felt like I should use it."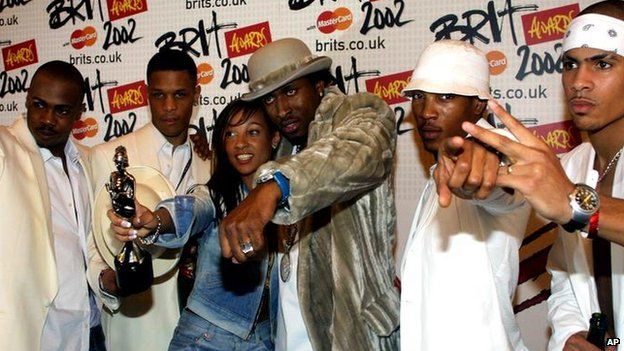 They discussed how some people outside of black communities, including Latin and white communities, now regularly use the word before Semtex asked why Swiss had released the song now and if it was a case of society having to "examine this issue".
"I had the idea years ago," said the rapper.
"I was invited to Cambridge University recently... the invite rekindled the idea because basically they asked me to come there and have a round table debate about the word itself.
"I gathered all the information, started researching and due to unforeseen circumstances I couldn't actually attend."
He explained he was working on some new music with Sky at the time.
"We made a few tracks but there was nothing that was that hard-hitting thing. Obviously I had the N-word idea in my head."
'Not a race debate'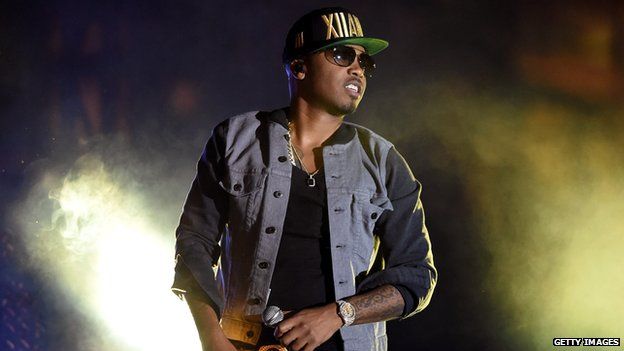 Nas released an album in 2008 which was untitled but it's widely understood that he had planned to use the N-word as the title before changing his mind before release because of controversy surrounding the term.
Swiss said that he had seem some negative feedback online about the title of the track online but that he wasn't too bothered about it.
"I use the word in its entirety because when you use the word it hits home. I feel like the word does need to be used properly."
Sky added: "It's not a race debate. It's about the word."
Follow @BBCNewsbeat on Twitter and Radio1Newsbeat on YouTube.