What does the 'Paris tiger' look like?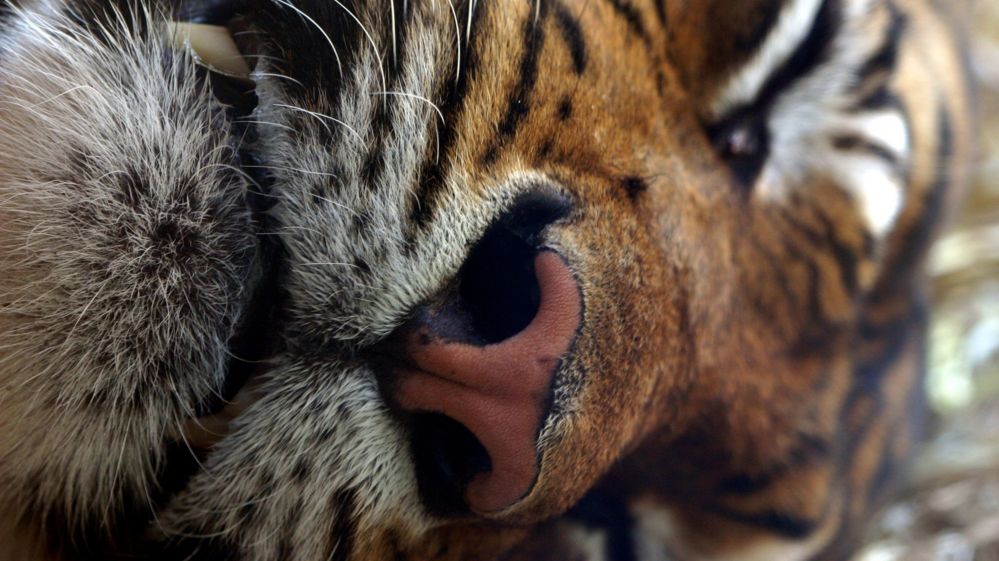 French authorities are searching for a tiger reportedly on the loose near Paris.
Firefighters and police armed with tranquiliser guns are searching for the big cat, according to AP.
Authorities are following its paw prints in the Seine-et-Marne district, 34 miles from the French capital. Seine et Marne is trending on Twitter in France.
While social networks might be talking of the 'tigre', photos are scarce.
Media outlets have improvised in the best way they can.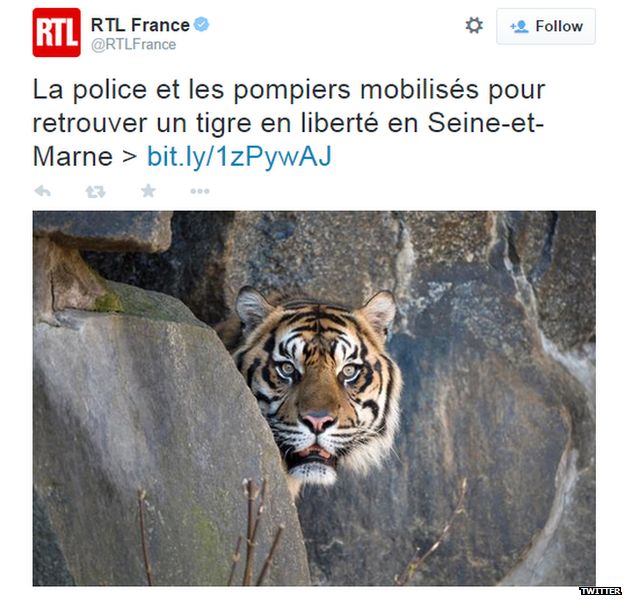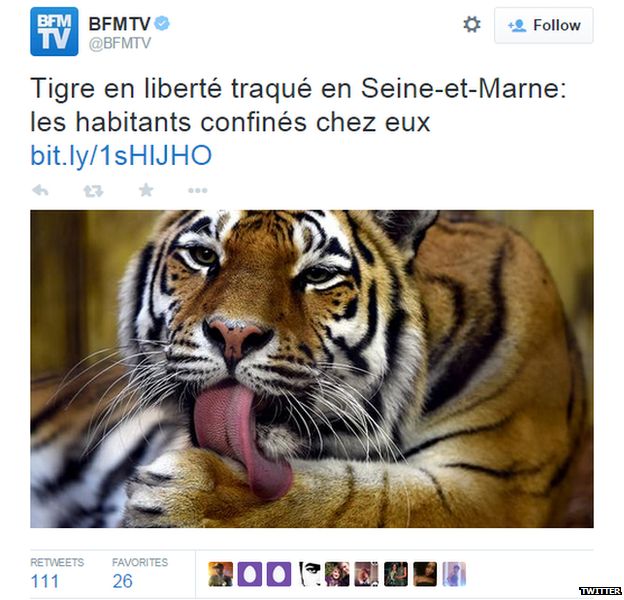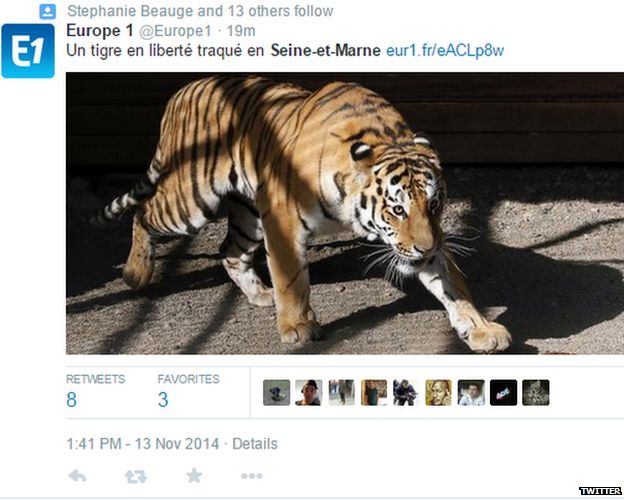 Rather less excitingly, this seems to be an actual picture of the tiger. It was near a supermarket car park.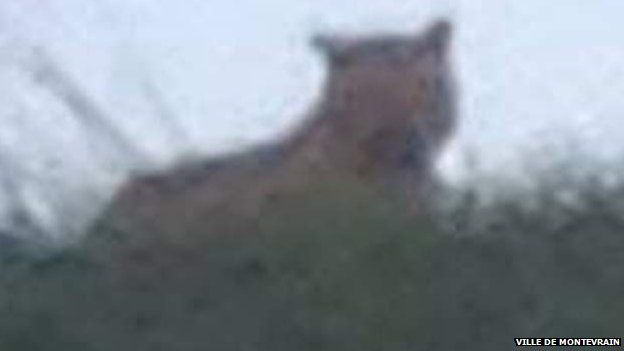 "My wife saw it," said Jean-Baptiste Berdeaux, who manages the Intermarche supermarket. He told AFP she took a photo. "She didn't get out of the car and called me to say: 'I think I saw a lynx.'"