Nicki Minaj sorry after 'Nazi' Only video row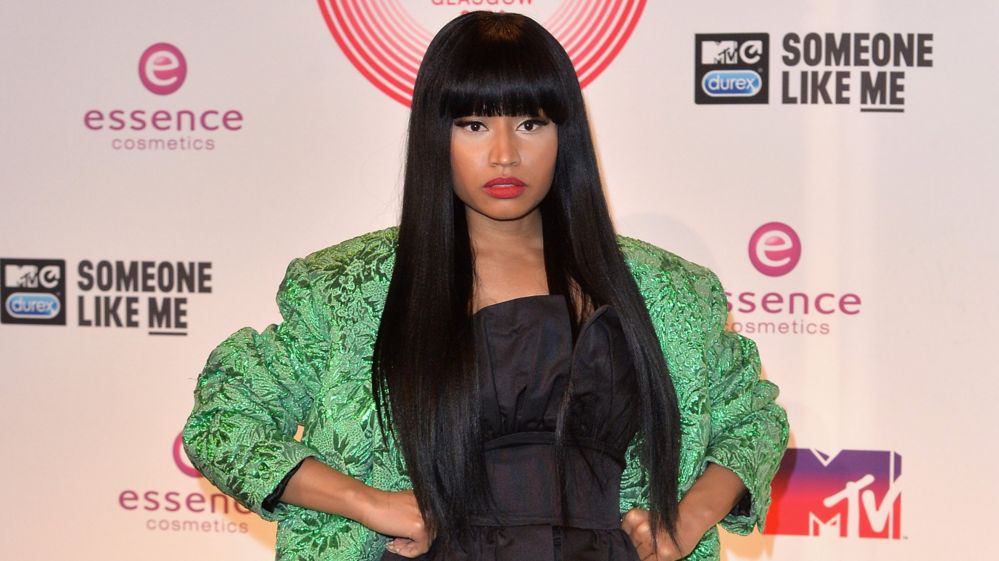 Nicki Minaj has apologised after the lyric video for her 'Only' track was accused of containing Nazi imagery.
The rapper and songwriter said she would never condone Nazism in her art.
She added that both the producer and the person in charge of the video "happen to be Jewish".
The video also features rapper Drake, who is half Jewish.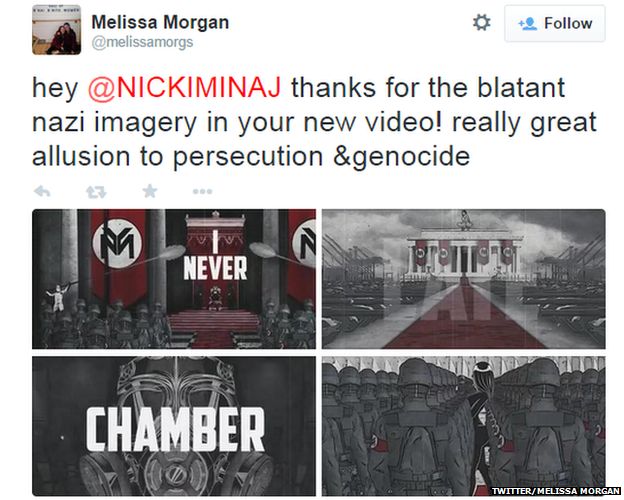 Minaj said the video had not been influenced by Adolf Hitler's party but by a cartoon called Metalocalypse and also by Sin City, the comic book that was made into a film.
The director Jeff Osborne has been retweeting both positive and negative reviews of the video.

Her apology came after Anti-Defamation League, one of the top civil rights agency in the US said the video used "Third Reich imagery".
They argued the video was "a trivialization of the history of that era".
In the video Nicki Minaj is portrayed wearing a black body suit with stylised black letters on her chest. Some fans said this resembled a swastika.
Long red banners bearing the logo hang above her as she sits at the end of a corridor of tanks.
Guns fade across the screen as a drawing of Chris Brown in an authoritarian uniform flashes up, the logo emblazoned on his cap.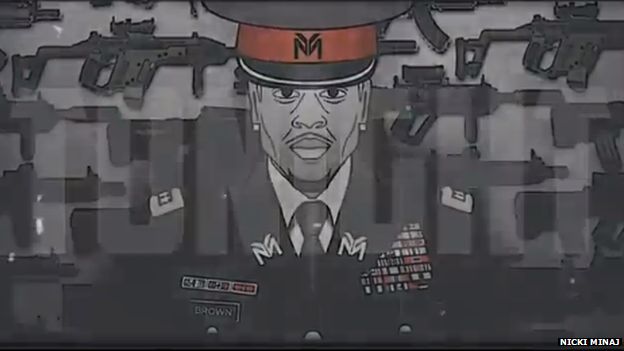 Troops in futuristic outfits are also drawn into the video, as well as grim reapers, futuristic flashing gas masks and storm trooper-type characters who appear to fan Minaj. The ADL welcomed her apology, adding "We hope that she will take further steps to educate herself and her fans about who the Nazis were and why we should never take genocide or the Holocaust lightly."
Her full Twitter comments can be seen below.