Matt Damon to return as Jason Bourne in 2016 film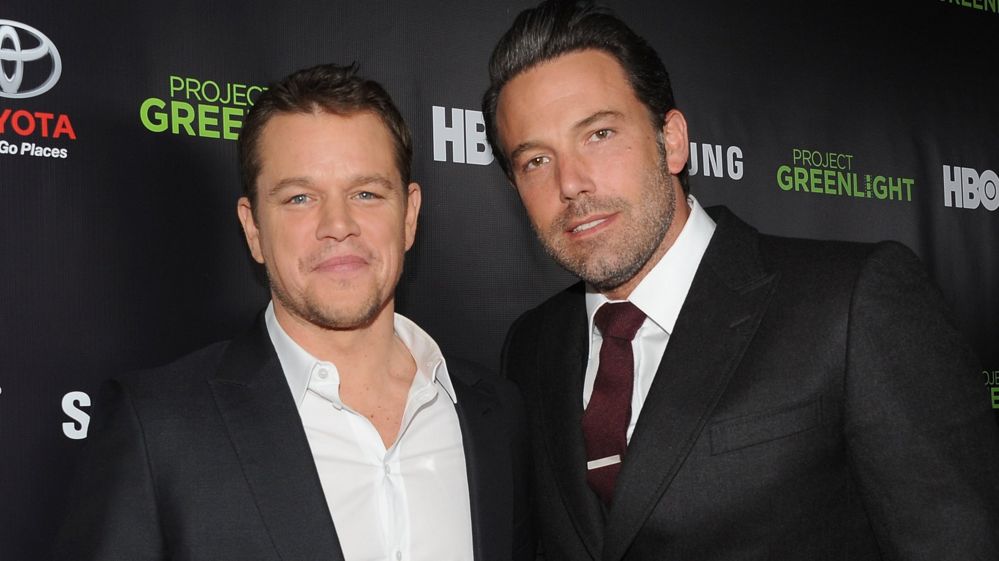 Matt Damon has confirmed that he and director Paul Greengrass will be returning to make another Bourne film.
The Hollywood actor was speaking at an event promoting his docu-series, Project Greenlight, in Los Angeles.
"It'll be in 2016 when the movie will actually come out," he told E! News. "Paul Greengrass is going to do another one and that's all I ever said. I just needed him to say yes."
There have been three Bourne films starring Matt Damon.
The first, Bourne Identity, was released in 2002 and follows CIA assassin Jason Bourne as he tries to remember who he is and what he's done in the past.
Two more films, The Bourne Supremacy and The Bourne Ultimatum, came out in 2004 and 2007.
Jeremy Renner appeared in the fourth film in the franchise, The Bourne Legacy, which follows another agent Aaron Cross.
Paul Greengrass directed The Bourne Ultimatum and The Bourne Supremacy.
The news about a new film was initially revealed by Ben Affleck as he was being asked about having to work out to get in shape.
He said: "[Damon's] going to be doing a Bourne movie next fall when I've just completely lost any semblance of physical fitness."
Jason Bourne is based on a character in a series of novels by Robert Ludlum.
Follow @BBCNewsbeat on Twitter and Radio1Newsbeat on YouTube