Harry Styles fan fiction could be turned into a film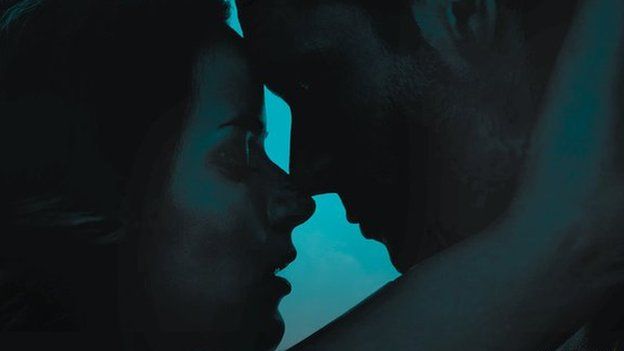 Imagine 50 Shades of Grey but with Harry Styles as the moody male lead.
That's what a One Direction fan has done and her vivid imagination has led to a six-figure book deal, and maybe even a film.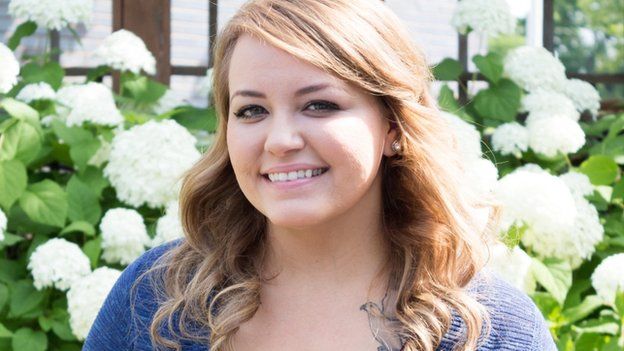 Anna Todd is 25 and from Texas.
When her army husband's regular deployments to Iraq left her with time on her hands, she became immersed in the world of online fan fiction.
But she got impatient waiting for people to publish the next instalments of their stories, and so started tapping out her own, on her phone.
Black boxer briefs
She published the book, After, one chapter at a time on Wattpad, an online community of readers and writers.
She told Newsbeat: "I just wrote the book to entertain myself."
The main character is Tessa, a student who strikes up a tumultuous and steamy relationship with Harry.
"Harry!!" I scream again and the door flies open. I don't know what made me come to his room out of all places but I would rather take Harry's verbal assault than the drunk guy trying to have his way with me any day.
"Tess?" Harry asks, seemingly confused. He wipes his eyes with his hand. He is wearing only black boxer briefs, and his hair is sticking up all over. Ironically, I am more surprised by how good he looks than by the fact he called me 'Tess' instead of 'Teresa' once.
In the print version, he's Hardin. He looks just like Harry Styles, but he's in college, not a band. The other characters are suspiciously similar to the rest of 1D too.
Erotic scenes
Writing erotic scenes about Harry Styles isn't necessarily the kind of hobby you shout about, so at first Anna didn't tell anyone about her secret habit.
But within months she had hundreds of thousands of readers.
Her close friends and family were pretty surprised that she'd written a whole book without breathing a word.
And even more so when she signed a six-figure deal for four books.
It's had a billion hits, apparently
Eighteen months since she started writing, Wattpad says the book has had a billion chapter reads, meaning a "couple of million" people have read it.
The first printed copies went on sale this week.
After has been sold in 26 countries and Paramount Pictures have bought the film rights so it could end up on the big screen.
No prizes for guessing who Anna would like to see star in it.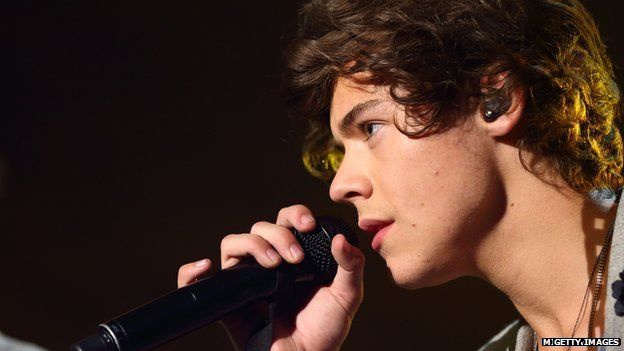 "I would like to see Harry in it but I don't think he can really get into that grouchy, rude kind of role."
The cover describes Hardin as "rude—to the point of cruelty, even."
It goes on: "Despite the reckless way he treats her, Tessa is compelled to dig deeper and find the real Hardin beneath all his lies."
Sound familiar? The plot and the online success of the book have drawn comparisons to 50 Shades of Grey.
Anna agrees there are similarities.
"I loved 50 Shades and reading it sort of changed my adult reading life and definitely influenced After. So I'm very thankful that I read that."
Anna's still surprised at her success: "I had no idea what to expect when I started writing it so its really exciting and just totally insane that it's come to this."
There's plenty of fan fiction online and Anna's not sure why hers is so popular, but she thinks it's to do with "posting a lot and very frequently" and "responding to readers on social media."
It could be awkward
Although she now has her own army of loyal fans, some even making videos and art based on her stories, she's not popular with everyone.
Inevitably perhaps, some 1D fans aren't happy, and have started the trending hashtag #SuspendAnnaTodd.
Anna shrugs off the backlash. "I think everyone's entitled to their own opinion and the way they voice their opinion isn't always the best but, it is what it is."

Some fans object to what they see as the temperamental and moody depiction of Harry Styles, worried that it will reflect badly on the man himself.
Others argue the Hardin-Tessa relationship is emotionally abusive and sends a negative message.
But what would Harry Styles make of it all?
"I think if he read it, it might be a little awkward as it would be for anyone, but I think he would be really happy about a fan's success".
Follow @BBCNewsbeat on Twitter and Radio1Newsbeat on YouTube