Homer Simpson blamed for obesity problem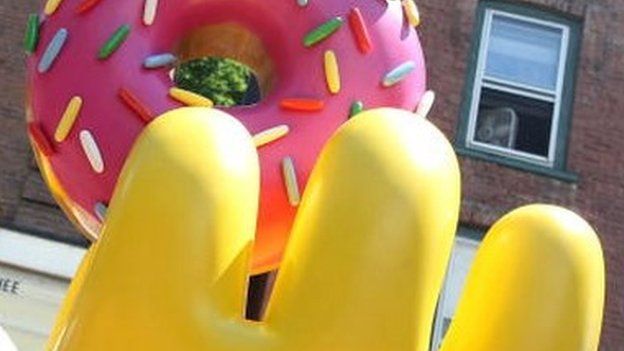 Britain has an obesity problem.
With one in four of us clinically obese, the NHS is struggling to cope with how much it costs to treat illnesses related to our expanding waistlines.
The head of NHS England has said employers should give their workers shopping vouchers, cash or prizes if they change their lifestyle.
But Fat Families TV presenter Steve Miller thinks Homer Simpson has a lot to answer for.
The weight-loss expert feels so strongly about Homer's love of donuts and Duff that he sent a letter to Simpsons' co-creator Matt Groening asking him to put Homer on a diet.
The Simpsons is so powerful that it could be a great tool for tackling obesity
Steve Miller
Fat Families TV presenter
Speaking to Newsbeat, he said: "The Simpsons is fabulous but Homer Simpson is setting a wrong example of being fat and happy at the expense of being potentially quite poorly.
"We have a mega issue with obesity and Homer is wobbly and porky.
"I want [Matt Groening] to consider putting Homer on a regime that promotes the message that health rocks.
"I would have him talking to his family about how cool it is to be healthy and do more activities with his family that promotes movement. I would also hypnotise him to get him to control his weight.
"The Simpsons is so powerful that it could be a great tool for tackling obesity."
In the wake of Homer body-shaming, Twitter users began blaming the head of the Simpson's family for a number of their own morning mishaps.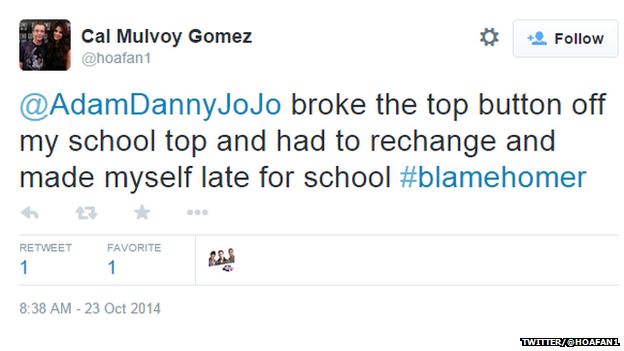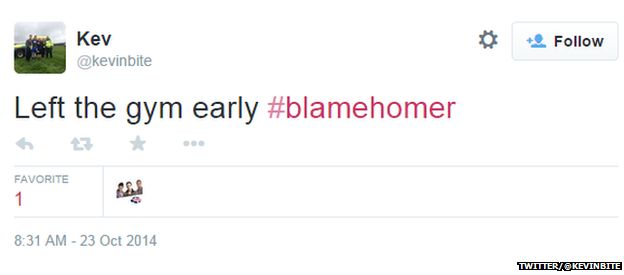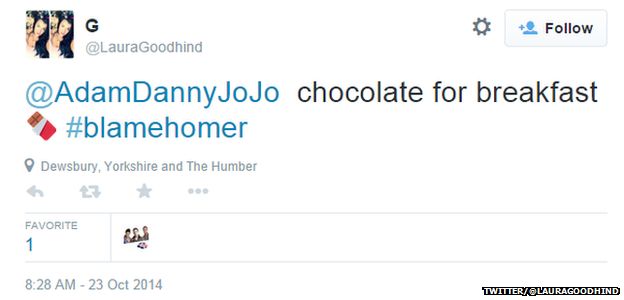 Homer is well-known for disliking exercise.
In one episode, King-Sized Homer, he attempts to put on so much weight that he can qualify as disabled, work from home, and miss a new morning circuits programme put on by Mr Burns.
However, after reaching 300 pounds (21 stone), he soon discovers that life is far from enjoyable.
He returns to work only after stopping a nuclear explosion he caused through his laziness by plugging up the chimney with his swollen bottom.
Mr Burns then agrees to pay for his liposuction, after his exercise regime fails.
Homer might not be the only cartoon character whose unhealthy lifestyle could be under threat.
Miller is also eyeing up Fred Flintstone's bulging waistline.
"Fred Flinstone is also quite a porker," he told Newsbeat. "But he's been fat for years."
Follow @BBCNewsbeat on Twitter and Radio1Newsbeat on YouTube