Twitter starts timeline 'experiments' and in-app streaming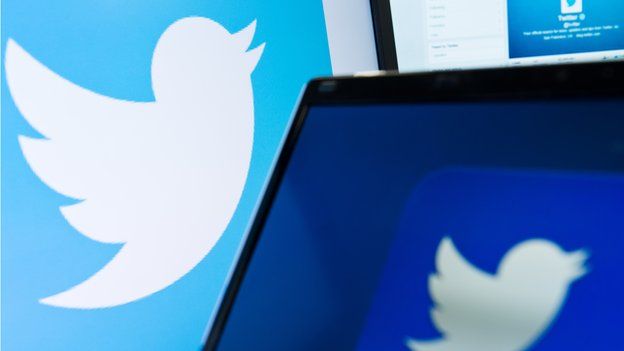 "Don't", "*sigh*" and "no".
Those three words sum up the response of Twitter users to the social media site "testing and exploring ways to include tweets in your timeline we think you'll find interesting or entertaining".
A blog post explaining the move reads: "Testing indicated that most people enjoy seeing tweets from accounts they may not follow".
But it doesn't seem to have gone down too well.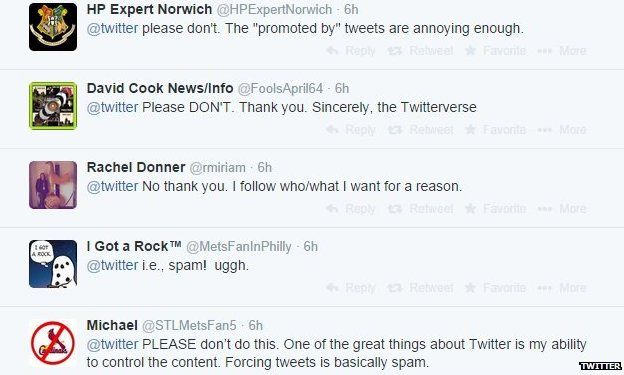 In fact, during a good couple of minutes scrolling, the only remotely positive comment we could find on the post says: "I mean, why not."
But the site's post continues to suggest you might not even notice the change.
"Some timeline experiments never make it to 100% of users," it reads.
"The ones that do aim to make the experience more interesting and relevant.
"As the timeline evolves, we will continue to show you tweets you care about when they matter most."

However, the site's developers might be happier with the response to another new feature announced on the same day.
Audio Card is a service which allows users to instantly stream audio directly from Twitter.
The feature, launched in partnership with SoundCloud and iTunes, was marked by artists including Foo Fighters and David Guetta.
"We're just beginning to test the Audio Card and plan to make it available to more partners and creators," the San Francisco firm said in a blog post.
Users are able to dock Audio Card and continue listening while browsing Twitter.
Around 60 Twitter users were offered Audio Card at its launch, including the White House, NASA and Coldplay.
Alt J, Olly Murs and BBC World Service were also among the accounts able to post podcasts, music and other types of audio through the new service.
Newly added members will be listed by the Twitter Music account.
"Many more musical artists and creators will be able to share exclusive, in-the-moment audio to millions of listeners," the blog post added.
Foo Fighters tweeted the official release of their new single, Something From Nothing, which could be heard in full via iTunes.
The track is the first release from the band's upcoming album Sonic Highways and was premiered on Zane Lowe's show on Radio 1.
David Guetta and Chance The Rapper also tweeted to mark the launch, posting songs that could be played through SoundCloud.
Follow @BBCNewsbeat on Twitter and Radio1Newsbeat on YouTube