Greg James breaks Nick Grimshaw's world twerking record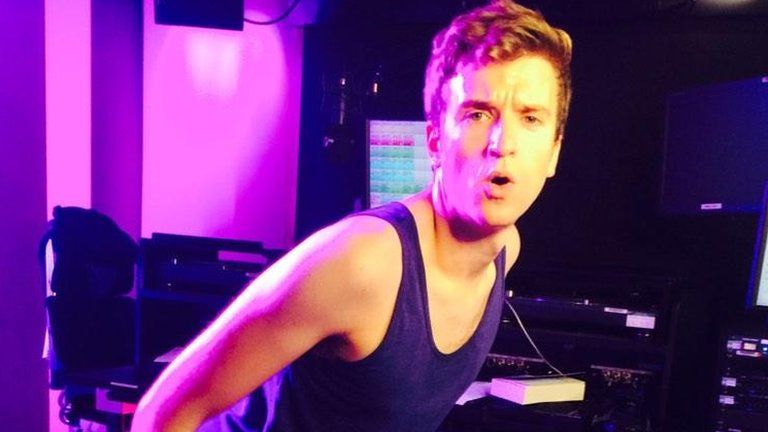 Greg James has broken Nick Grimshaw's Guinness World twerking record.
The Radio 1 DJ was secretly dancing in a studio nearby while the Breakfast Show host was in the Live Lounge.
Grimshaw, 30, managed to wiggle his hips for over an hour on Tuesday morning but James was doing exactly the same without him knowing anything about it.
Miley Cyrus made twerking famous after dancing with Robin Thicke at last year's MTV VMAs in Brooklyn.
Previously Nick Grimshaw has cycled in a plastic box for 12 hours outside BBC Broadcasting House for Sport Relief.
He also ran with Davina McCall on her 500-mile charity triathlon from Edinburgh to London.
Watch part of Grimmy's previous world record twerk in fast forward.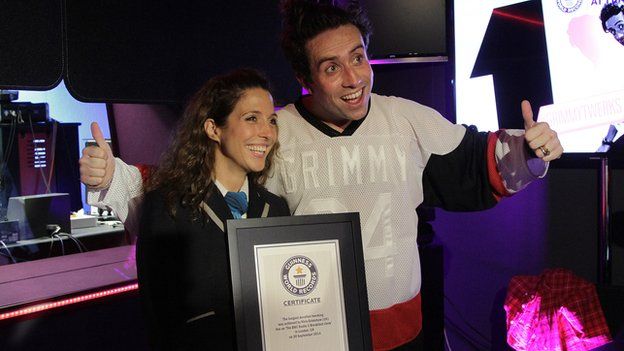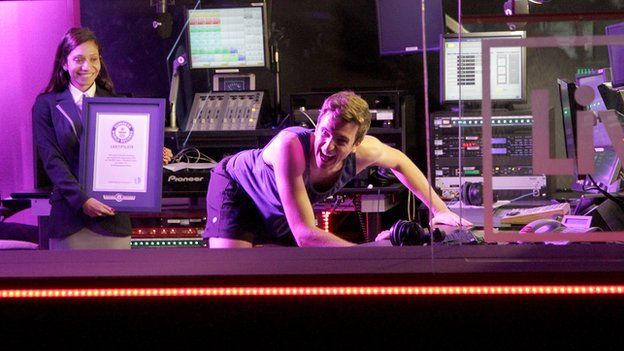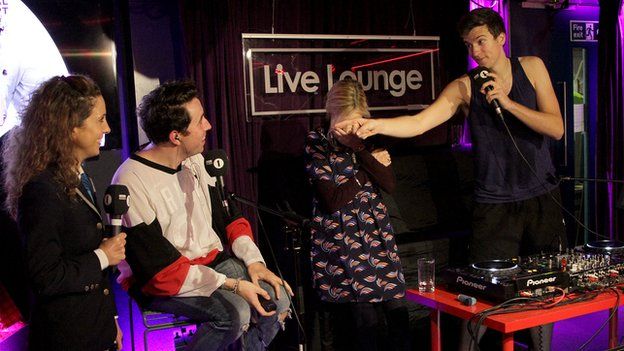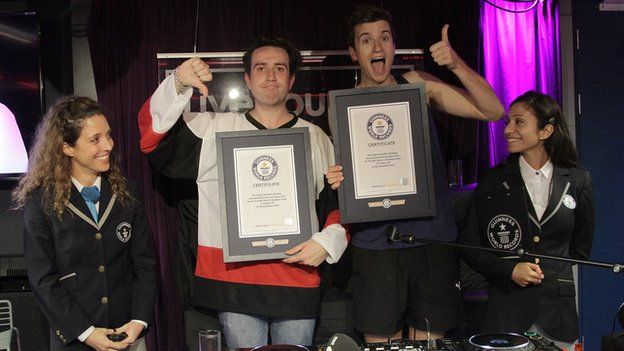 Nick Grimshaw broke the Guinness World record for 'longest duration twerking' with a time of one hour and 16 seconds live on the Radio 1 Breakfast Show.
Just after he was handed his title, a Guinness World Record official revealed that he had already been beaten.
She said: "I've just been told by a colleague in my ear that one of your colleagues, Mr Greg James, who is currently twerking in front of us, has achieved a time of one hour and eight minutes.
"So your Guinness World record's title has just been broken. I'm very sorry."
"Stop twerking, " Grimmy shouted to Greg.
"I hate you Greg. I've been to twerking lessons on a Saturday for this, " he added.
Greg replied: "I told you revenge was coming and this was the revenge for G In The Park."
"I feel great. Doesn't it feel great to have a world record Grim?"
Follow @BBCNewsbeat on Twitter and Radio1Newsbeat on YouTube