Sam Pepper says his bum pinching video was a 'staged experiment'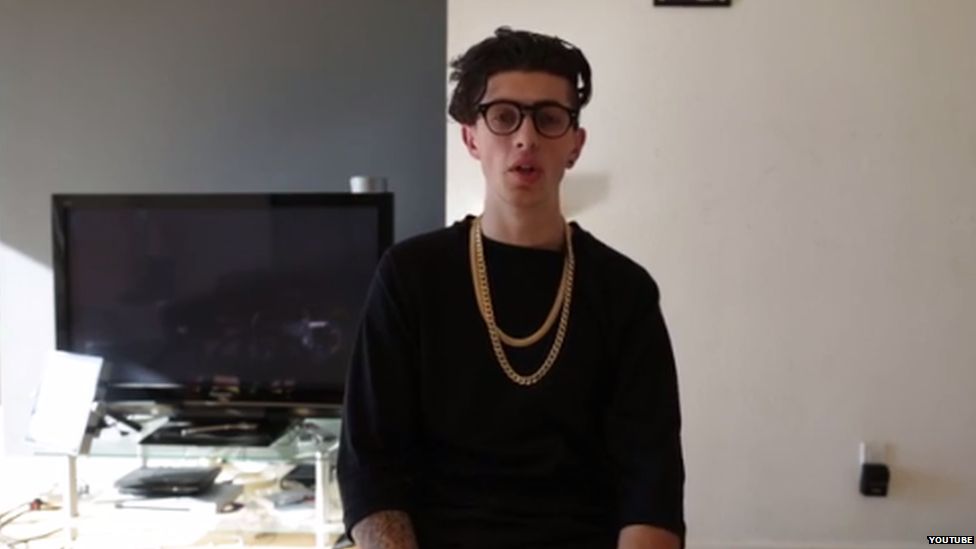 YouTube star Sam Pepper has released a video statement to say his bum-pinching video was a "social experiment".
It's following the online backlash he received from his first video, in which he appeared to pinch unsuspecting women's bottoms.
He then released a second video where a woman did the same to men, which was taken down shortly afterwards.
On Tuesday, he posted The Reveal where he explained that he wanted to highlight "sexual abuse against men".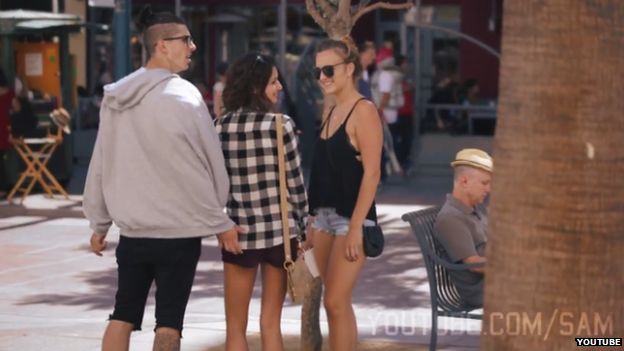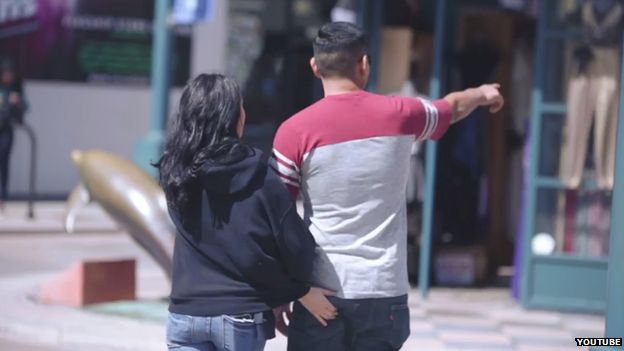 The 25-year old said the video was "staged and scripted".
"It goes without saying you can't go round touching people's bums without asking," he said.
He said he wanted to showcase a violent relationship a male friend of his had suffered.
"I chose to use sexual harassment as the focal point of the experiment," he said.
"That way I could pass it off as prank, pretend it's harmless and watch all you guys go crazy in the comments.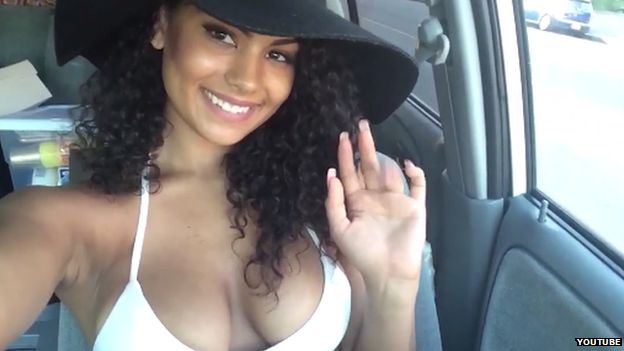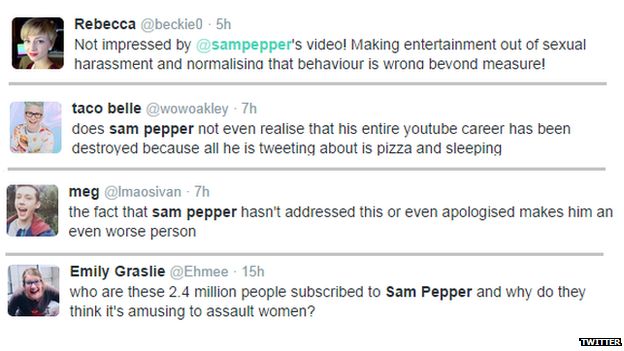 "I just wanted to show, in many cases people would be outraged by an act like this on a woman but then laugh it off when it's a man."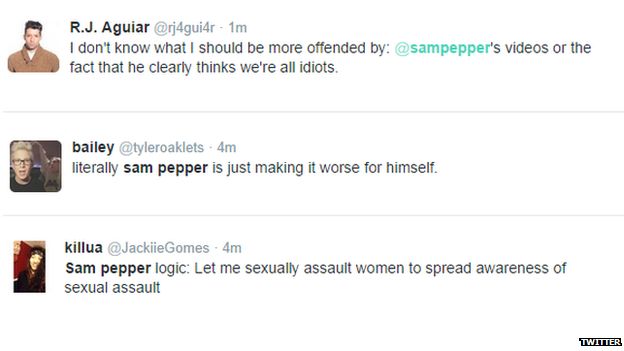 But that didn't go down well with many people on Twitter.
"I just wanted to shine a light onto an otherwise dark corner; abuse on men," said Sam.
Some on Twitter have stuck up for the ex-Big Brother star though.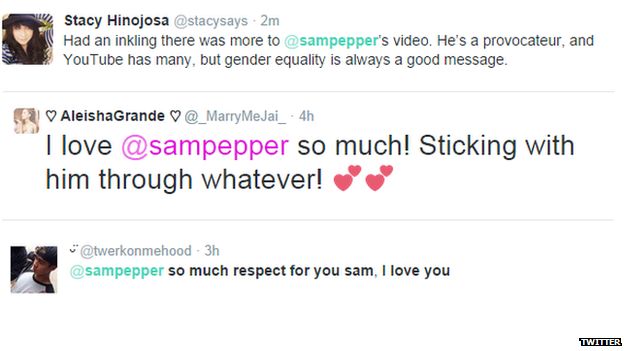 Mazzi Maz, who collaborated on YouTube with Sam, told Newsbeat his friend had gone "too far" after watching the first video.
The 20-year-old said he didn't know Sam was going to be publishing the video.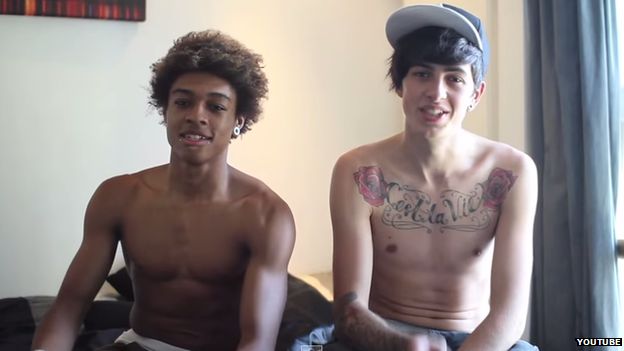 "There are things you just don't do. YouTube is a place where you can get ripped to shreds."
Maz said the two of them loved making videos together.
"We are meant to push the boundaries but you need to know what's right and what's wrong.
"A sexual predator isn't a good look."
Newsbeat has contacted Sam Pepper to get a response on the backlash from his latest video, but has not yet had a reply.
Follow @BBCNewsbeat on Twitter and Radio1Newsbeat on YouTube