Gay footballer wants 'whole season' of rainbow laces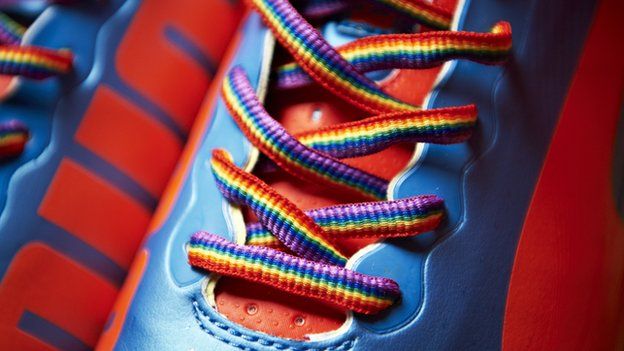 A wise old football pundit, with shorter hair than Robbie Savage, once claimed it's not what you look like, it's how you play.
While that is true on most occasions, it might not be this weekend.
Footballers in England and Scotland are asked to wear rainbow coloured laces to support a campaign against homophobia.
Liam Davis, who plays for Gainsborough Trinity, six tiers below the Premier League, has already laced his up.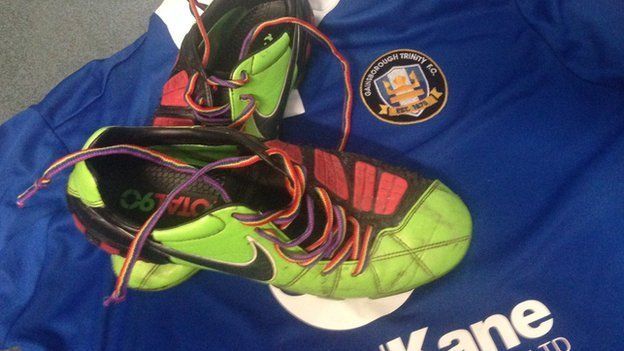 The 23-year-old winger has been openly gay for five years.
"Every club I've been at has known, but how much it has been spoke about is a bit different," he says.
"Obviously there was a time when I was at Grimsby when nobody knew."
Gay rights charity Stonewall, who are responsible for the campaign, have sent laces to all 92 Premier League and Football League clubs, plus the 42 professional teams in Scotland.
With no openly gay footballers in the English and Scottish professional leagues, the charity says it wants to change attitudes to homosexuality in football.
Former Aston Villa midfielder Thomas Hitzlsperger revealed he is gay earlier this year after retiring from football.
He's working with Stonewall on their latest project.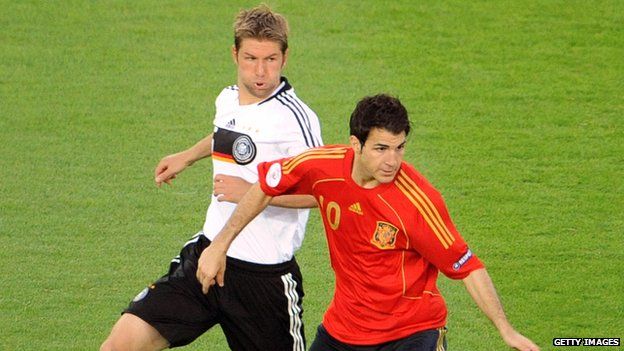 "I want to show that being gay and a professional footballer is something that's normal," he says.
"The perceived contradiction between playing football, the man's game, and being homosexual is nonsense."
Liam acknowledges the former German international's decision was a brave one but could have been made sooner.
"I tweeted at the time that I was a little disappointed that he didn't do it whilst he was playing, but good on him for doing what he's done," says Liam.
Other high-profile sports stars have openly discussed their sexuality in recent years, with Olympic diver Tom Daley revealing he was in a relationship with a man last December.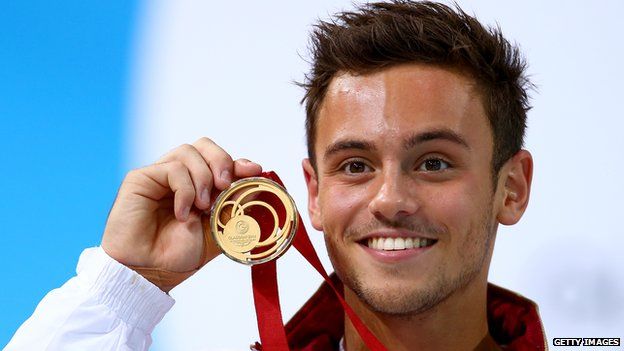 After that, England women's football captain Casey Stoney talked publicly about being gay for the first time.
Liam says there are probably not more openly gay players because of their fears over how supporters would react.
"There's a lot of people out there who can be nasty people," he says.
"I've only ever had one problem though, it was just a couple of comments when I was taking a corner.
"I got on with it at the time but afterwards was like 'wow did that really just happen?' If it was a black player for example it would have been a massive blow up."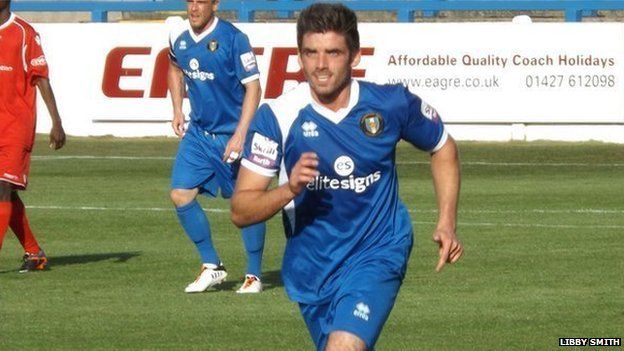 He says perceptions are changing though.
"I think once there's one, there will be more because we'll see the reaction of everybody and I think it will be a lot easier than people think," he says.
Liam says its great teams like Arsenal and Premier League champions Manchester City are supporting this year's Rainbow Laces campaign, but admits it could be better if it lasted longer.
"It would be nice if it stuck through the whole season rather than clubs just getting on it for one weekend and then leaving it out."
Follow @BBCNewsbeat on Twitter and Radio1Newsbeat on YouTube