Deadmau5 takes on Disney in a trademark dispute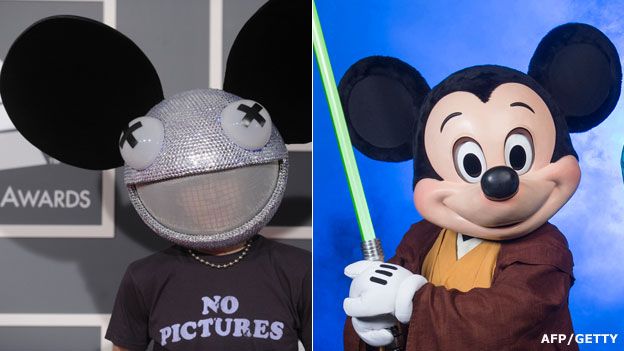 DJ Deadmau5 is in a legal battle with Disney over his mouse-ears logo which the corporation says is too similar to its Mickey Mouse trademark.
The Canadian artist, who's performed in his mouse helmet for 10 years, tried to register his logo in 2013 with the US Patent and Trademark Office.
Disney responded by trying to block the action.
Now Deadmau5 has tweeted "Lawyer up, Mickey," to his three million followers.
The artist, whose real name is Joel Zimmerman and pronounces his stage name as Dead Mouse, then said: "Disney thinks you might confuse an established electronic musician/performer with a cartoon mouse. That's how stupid they think you are."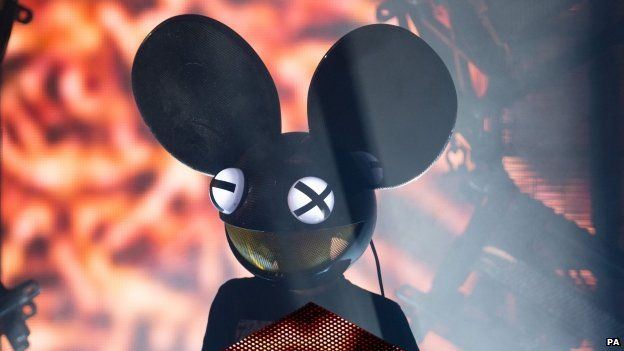 Zimmerman, 33, has already trademarked his mouse logo in more than 30 countries, so it can be used for his fan merchandise.
In its opposition on Tuesday, Disney presented the trademark office in the US with a side-by-side comparison with its own three-circle mouse ears logo, saying Zimmerman's was likely to cause confusion and damage its brand.
Disney emphasised the popularity of Mickey, whose image it has used in films, music and cartoons and on clothing since 1928.
"Mickey Mouse is recognised as among the greatest animated characters of all time," the company said.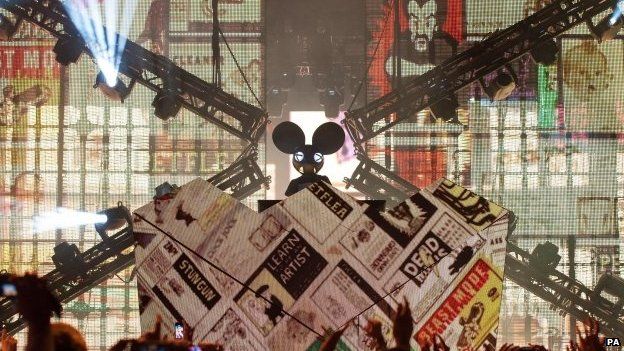 Zimmerman's lawyer Dina LaPolt said in a statement: "Our client will not be bullied by Disney and is prepared to fight to protect his rights to his property.
"[We] wonder why Disney is only now coming after Deadmau5, given the symbol had been registered in 30 countries and had been used for a decade."
The electronic musician charges, over $500,000 (£306,000) for DJ sets, has performed and been nominated at the Grammy awards.
He is a playable avatar in DJ Hero 2, the video game also featured several tracks by the artist.
Deadmau5 tracks have been included in numerous compilation albums such as the 2007 In Search of Sunrise 6: Ibiza CD.
The artist has until 12 October to dispute Disney's opposition.
Follow @BBCNewsbeat on Twitter and Radio1Newsbeat on YouTube