PewDiePie turns off YouTube comments to stop spammers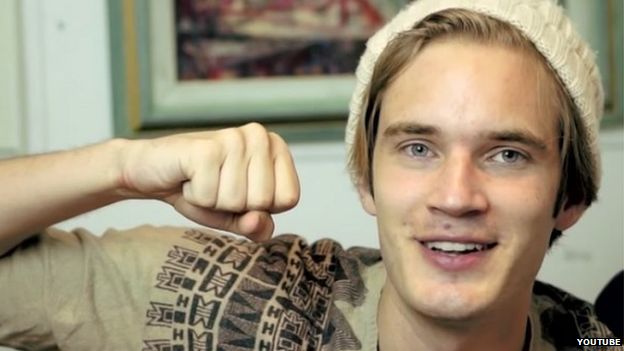 YouTube videogame commentator, PewDiePie, has decided to stop users commenting on his videos.
In a new video, he tells his 30 million subscribers: "I go to the comments and it's mainly spam, it's people self-advertising... I don't care about it".
After taking a break from any interaction, he made the decision to "turn the comments off forever".
He says he'll always be available to his fans on Twitter and is now setting up a Reddit account.
I go to the comments and it's mainly spam...I don't care about it, I don't want to see it
YouTube tried to tackle this issue late last year as popular videos were being overrun with links to virus sites, adverts, rival accounts and spam.
Users were told the site was attempting to ensure "YouTube comments will become conversations that matter to you".
But PewDiePie, whose real name is Felix Kjellberg, clearly thinks this has failed.
"It's been bothering me for so long now, I've been trying to find solutions to it, hoping it would get better...but it doesn't seem like it and I'm just sick of it."
""I just want to connect with you bros," he states in the video. "That's all I care about. If you bros aren't with me, what's the point, really?"
He asks that fans understand his decision but urges them to continue their conversations using a hashtag on other social media sites.
Newsbeat have approached YouTube for comment, but they have yet to respond.
In the meantime, PewDiePie's "bros" will have to go elsewhere to discuss the content of his videos.
Follow @BBCNewsbeat on Twitter and Radio1Newsbeat on YouTube