Chris Brown pleads guilty over Washington DC punch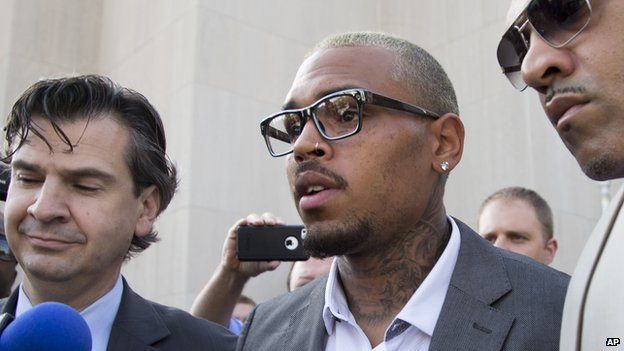 Chris Brown has pleaded guilty to punching a man outside a hotel in Washington DC last October.
He was accused of attacking Parker Adams as he tried to join a picture the singer was taking with two women.
The rapper had been charged with misdemeanour assault and had been in police custody for two days in connection with this case.
The judge sentenced him to time served, meaning he was free to go after appearing in court.
I would like to say to the court that I'm sorry
Brown had previously rejected two plea deals.
Outside court, Brown's lawyer told reporters that his client had been put on trial for a "phantom crime".
Danny Onorato said: "To say that he's been punished severely in this matter is an understatement."
At the time of the assault, Brown was on probation in California for a 2009 attack on then-girlfriend, Rihanna.
As a result, he was ordered to serve an additional 131 days in jail and was only released in June.
Brown said nothing to hundreds of photographers, reporters and fans waiting for him outside court, but had earlier apologised to the court.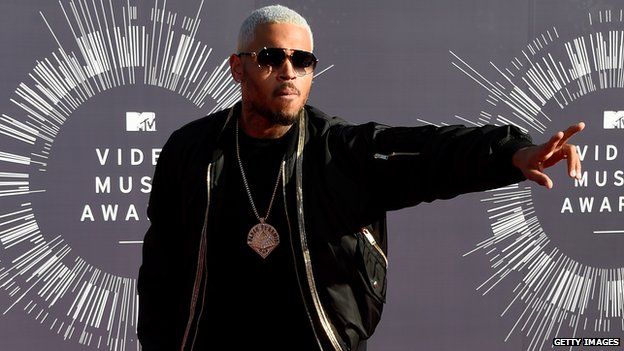 Since his assault on Rihanna, the 25-year-old has been involved in a number of incidents.
His career has been on hold for almost a year and his lawyer said Brown would now go back to work, including a tour in support of his new album, X, which is due out on 16 September.
Brown's bodyguard, Christopher Hollosy, was also charged over the same Washington scuffle.
He was accused of being the second person after Brown to strike Parker Adams outside the W Hotel.
Hollosy was convicted of misdemeanour assault in April but has not yet been sentenced.
Follow @BBCNewsbeat on Twitter and Radio1Newsbeat on YouTube