Beyonce's dad says Solange fight could have been staged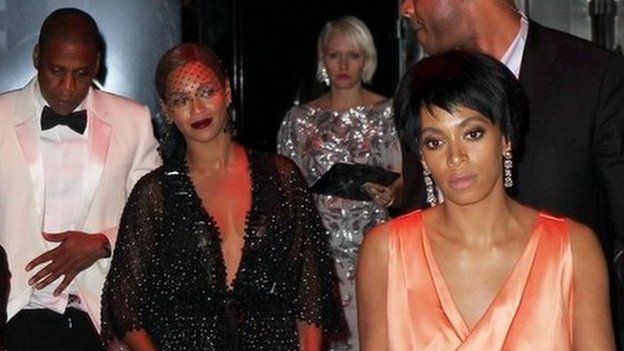 Beyonce's father has suggested an apparent fight between Jay Z and Solange after this year's Met Gala Ball could have been staged.
Speaking on US radio, Mathew Knowles said: "I know, because we've done this. From experience there's a tour going on."
Referring to Beyonce and Jay Z's On The Run tour he added: "You have to sometimes ignite that tour.
"It's called a Jedi mind trick. The Jedi mind trick fools you."
When directly asked if he thought the lift fight was set up and purposefully leaked, Mathew, who used to be Beyonce's manager, replied: "All I know is Jedi mind trick.
"Everybody's talking about it. Ticket sales went up, Solange's album sales went up 200%."
Newsbeat has been told that Beyonce has no comment on what her father has said.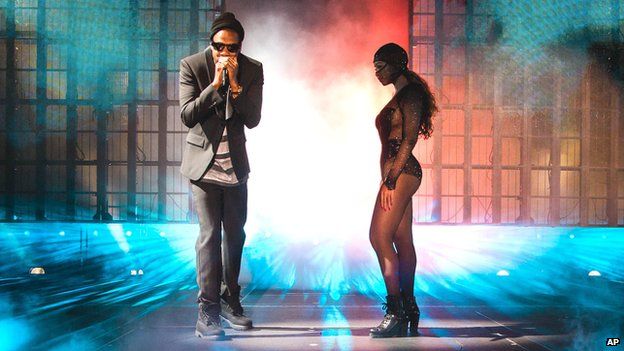 In May, Solange, her sister Beyonce and Jay Z said they'd "moved forward as a united family" after the incident which was leaked by celebrity site TMZ.
It's still not clear what the argument, which Solange calls "that thing", was about.
The three-minute video was released on 12 May.
Mr Knowles also explained how he quit his job and took music business, music production and media classes to help launch his daughters' careers.
He said: "We knew early on how the media works."
Mathew, who is set to teach courses in entertainment management in Houston, added: "Fame fleets if you're not prepared. You have to be prepared in this industry.
"You have to understand being good at your craft is practice, practice, practice."
Later in the interview, Mr Knowles went on to talk about new material potentially coming from Destiny's Child.
Mathew, who still manages the group, said: "I don't know, it might be another Destiny's Child Album coming.
"It might be a tour that makes history that features Beyonce, Kelly and Michelle."
Follow @BBCNewsbeat on Twitter and Radio1Newsbeat on YouTube