Woman arrested after her baby's found in rubbish bin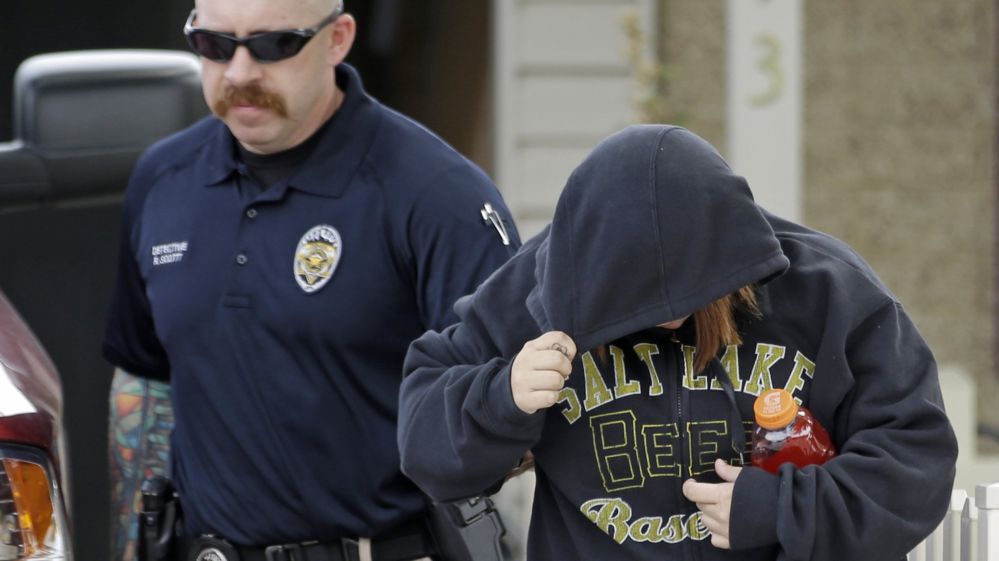 A newborn baby is seriously ill after police say her mother dumped her in a neighbour's rubbish bin in a suburb of Salt Lake City in America.
Detective Jared Richardson in Kearns, Utah, said the two day old girl was still on a ventilator in a hospital.
The girl's mother, 23-year-old Alicia Marie Englert, was arrested on Tuesday night on suspicion of attempted murder.
Police say Englert told investigators that she had put the baby in the rubbish hoping it would die.
She said she also hid the pregnancy from her parents.
We had a young lady make a very, very terrible decision
Jim Winder
Salt Lake County Sheriff
Investigators say the baby received no medical care or food.
They say they believe the child was in the rubbish bin for an hour before she was discovered by the neighbour.
Salt Lake County Sheriff Jim Winder, who oversees the Unified Police Department, said at a news conference that investigators did not have any information about where the mother gave birth or why she may have left the baby in a rubbish bin.
"We had a young lady make a very, very terrible decision," said Winder.
He added that there were no visible injuries to the child and no information about the child's father.
Utah has a safe haven law, which allows mothers to leave newborn babies at hospitals with no questions asked.
Al Romeo from Utah's Department of Health told reporters that a handful of infants are dropped off at state institutions every year.
Seven dead newborn babies were found in the garage of a home in Pleasant Grove, Utah, earlier this year.
Follow @BBCNewsbeat on Twitter and Radio1Newsbeat on YouTube