Justin Bieber compares accident to Princess Diana death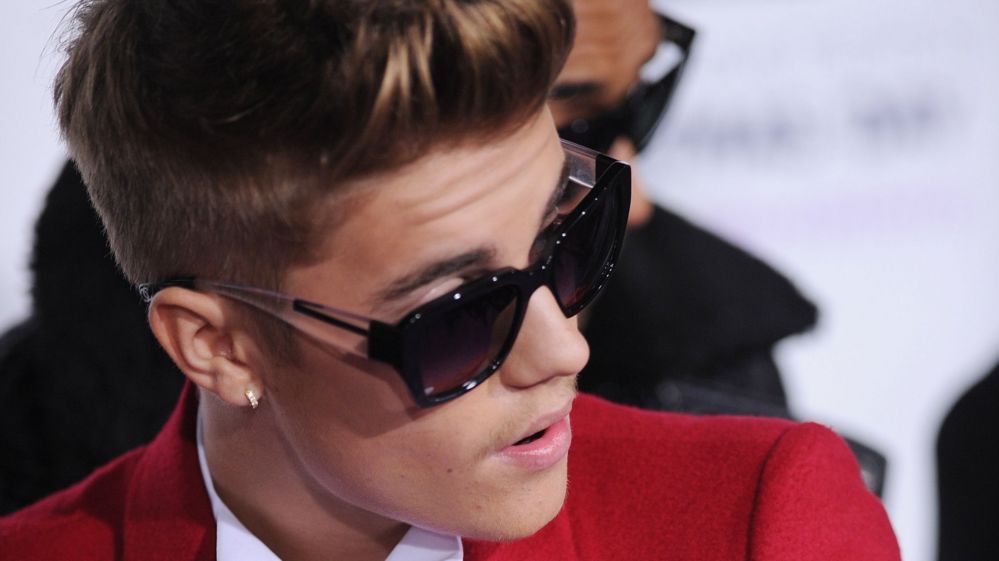 Justin Bieber has compared his treatment by paparazzi in LA to that experienced by Princess Diana.
The 20-year-old accused photographers of acting "recklessly" after an incident in Hollywood.
The singer's Ferrari reportedly hit the car of a photographer driving in front of him.
"There should be laws against what I just experienced. We should have learned from the death of Princess Diana," he tweeted.
"I don't have a problem with Paparazzi but when they act recklessly they put us all in danger."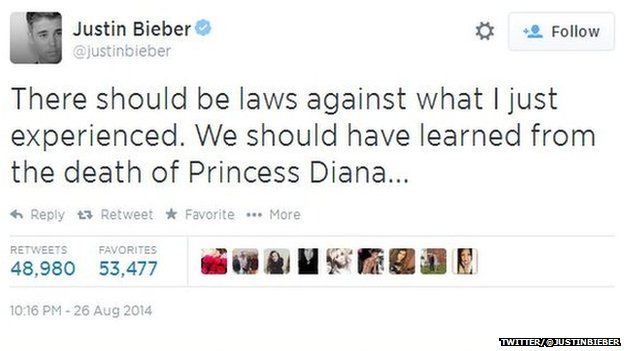 The singer has caused controversy with his comments and actions in the past, including saying that he hoped Anne Frank would have been a fan of his music and taking pictures posing next to a war crimes shrine in Japan.
Last month, the Canadian was sentenced to two years' probation after pleading no contest to a vandalism charge after he threw eggs at his neighbour's home.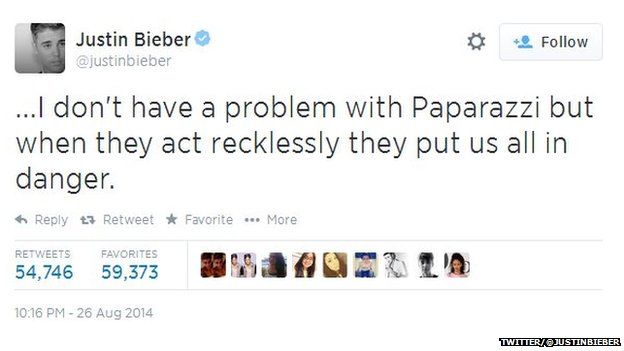 The Californian court also ordered him to pay $80,000 (£47,000) in damages, do five days of community service and complete an anger management programme.
Bieber, 20, wasn't in court for the arraignment.
He's facing a separate assault charge after being accused of hitting a limousine driver on the back of the head.
Earlier this month Bieber made a $50,000 (£30,000) donation to a youth charity as part of a plea deal to settle his Miami drink-driving case.
Follow @BBCNewsbeat on Twitter and Radio1Newsbeat on YouTube