The MTV VMAs in eight pictures
Overall it was perhaps a little less outrageous than last year but with amazing performances, this year's MTV Video Music Awards didn't disappoint.
The ceremony in California was hosted by Chris Brown. Here are the top eight moments to know about:
1. Everyone is talking about Beyonce. And not just because of her metallic leotard. She performed an epic 20-minute set that brought the house down.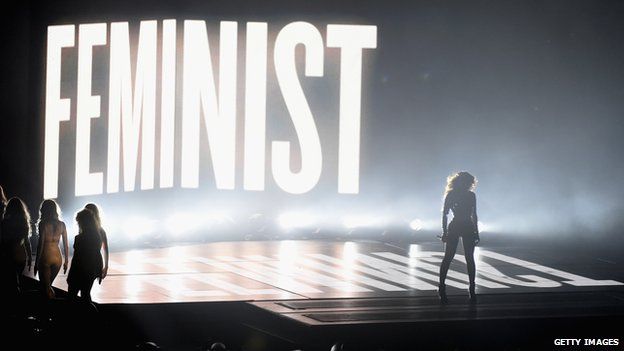 2. The singer accepted the Michael Jackson Video Vanguard award. She was joined on stage by husband Jay Z and daughter Blue Ivy. Beyonce cried saying: "I am filled with so much gratitude". The crowd chanted her name.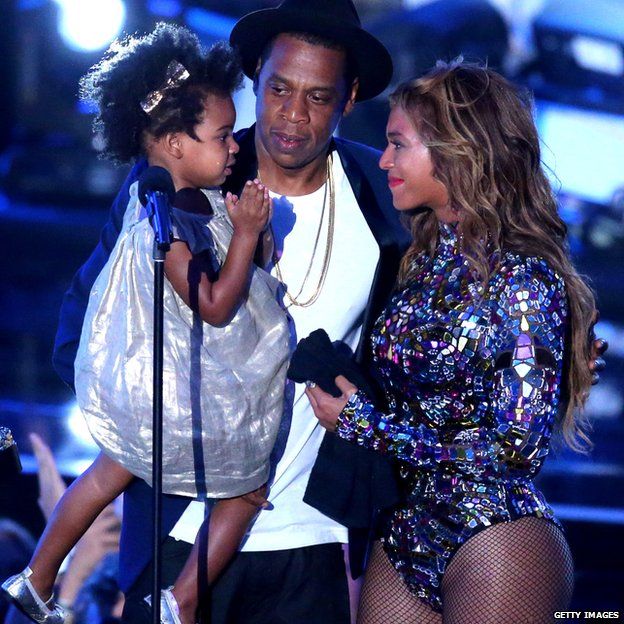 3. No twerking this year for Miley Cyrus. She won Video of the Year for Wrecking Ball and got a homeless man, Jesse, to collect her award. He's from My Friend's Place, a charity the singer supports which helps people on the streets "improve their psychological, intellectual and physical capacity".
Jesse said: "I am accepting this award on behalf of 1.6 million runaways and homeless youth in the United States who are starving, lost and scared for their lives right now."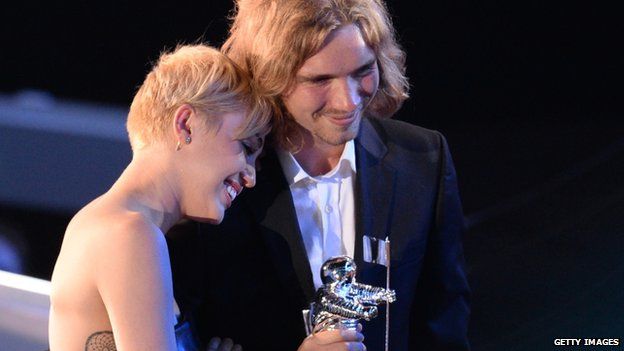 4. Taylor Swift refused to jump off a platform during her performance of her new single Shake It Off. "One second. I don't care if it's the VMAs. I'm not jumping off there." Then she said: "It's all kinda people getting bitten by snakes. Dangerous." We think she was making reference to Nicki Minaj's performance of Anaconda. Well, we hope she was.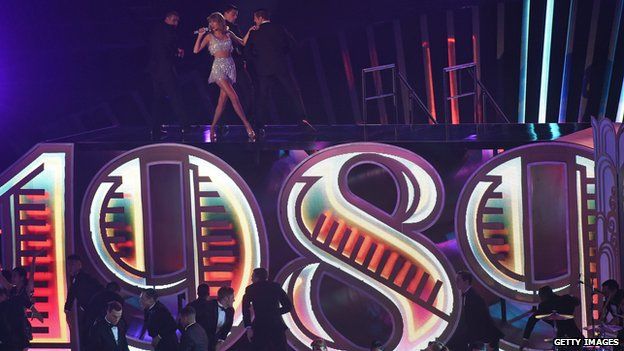 5. One of the closest things to controversial was Nicki Minaj's performance at the top of the show. It's been described as "rump shaking".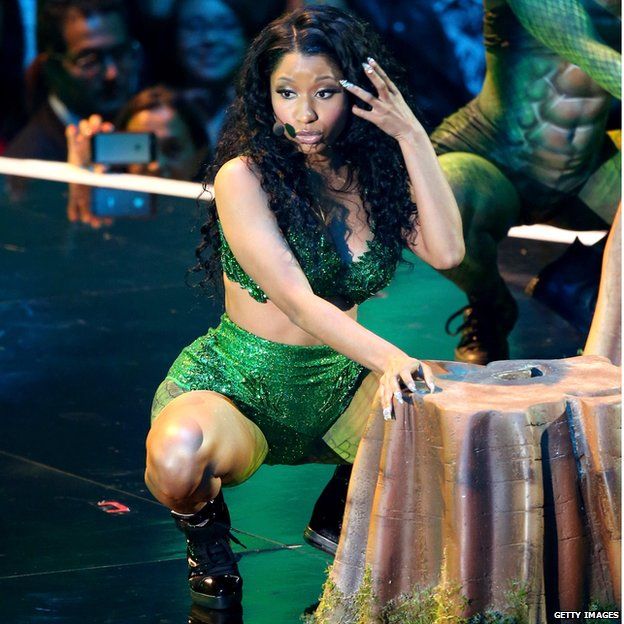 6. Ed Sheeran won Best Video by a Male Artist for Sing. He beat off competition from Pharrell, Eminem and John Legend.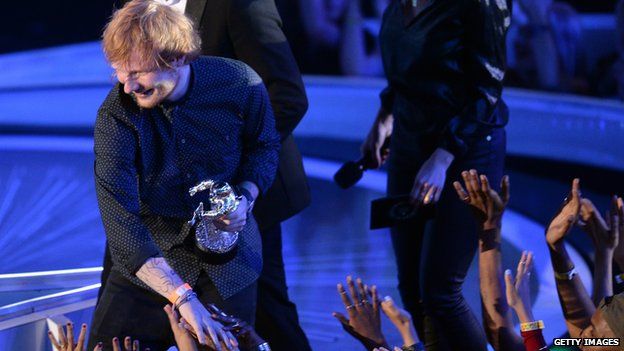 7. Rapper Common asked for a moment of silence in memory of Michael Brown, the unarmed black teenager killed by police in Ferguson, Missouri. It's prompted days of violent protests and increased tensions in the community. TV camera's showed members of the crowd with heads bowed, including Snoop Dogg, who flashed a peace sign.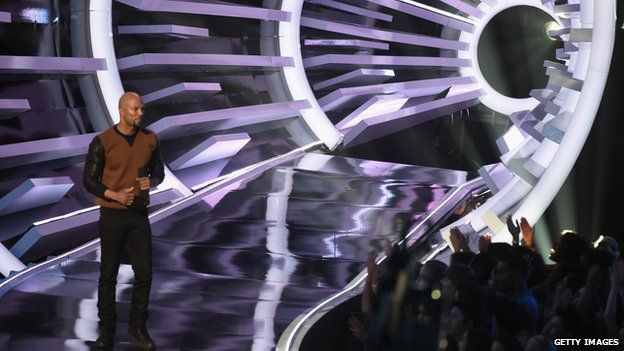 8. And the Best Mode of Transport award would have gone to Katy Perry, if it was an actual category (pity). She took home Best Video by a Female Artist for Dark Horse but got a lift to the ceremony with rapper Riff Raff in his bronze Lamborghini.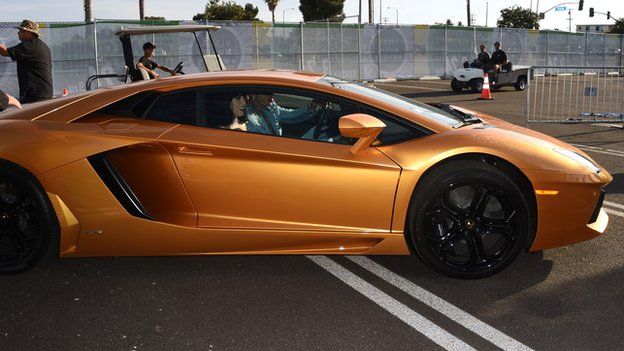 Follow @BBCNewsbeat on Twitter and Radio1Newsbeat on YouTube