Uninterrupted Paramore headline day two of Leeds Festival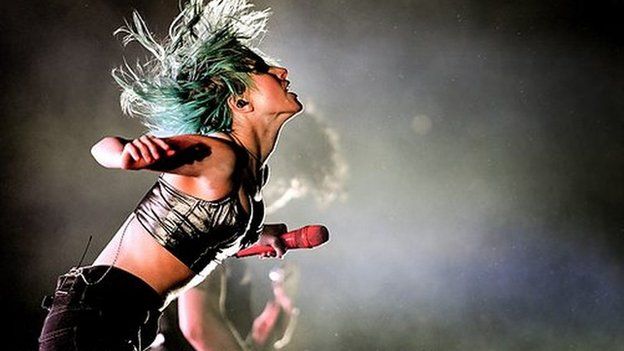 Paramore closed the second day of music at Leeds festival in Branham Park.
Their headline set was uninterrupted by any technical faults, unlike their show the previous night at Reading festival which was stopped for 15 minutes.
Singer Hayley Williams paid tribute to Queens of The Stone Age, who performed on the main stage before them.
"Queens of The Stone Age are the best live band I have ever witnessed," she said.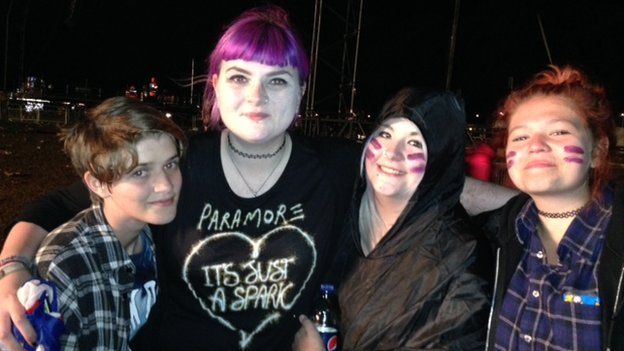 Williams also brought a delighted fan on stage to sing Misery Business.
Eighteen year-old Ellie Gillard from Liverpool was picked from the crowd to join the band.
"Hayley just looked at me and picked me because I was going insane," she told Newsbeat afterwards.
"It was really weird because I couldn't see anything," she said about getting up on stage.
"I had to climb up these boxes which was slippy from the rain and I fell over like three times but I thought 'I just have to get up there'."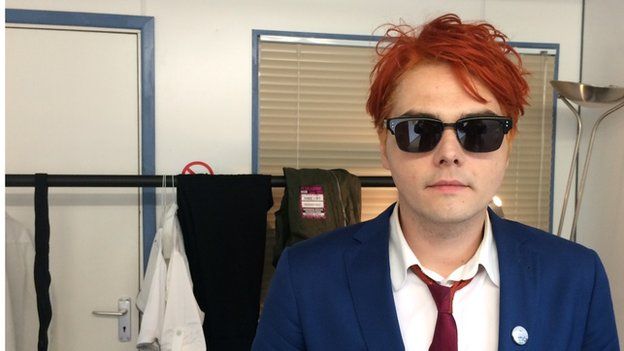 Former My Chemical Romance frontman Gerard Way opened the second day with the second leg of his global solo debut.
He took to the Radio 1/NME stage at 11.50am, bit earlier than he was used to at the height of MCR's popularity.
Way didn't seem to mind though. He told Newsbeat: "It's fun in the mornings.
"It feels like everybody is cutting class, the festival hasn't really started yet so it feels like cheating, it's cool."
He then spent nearly an hour at the signing where there were a few fans in tears at the sight of him.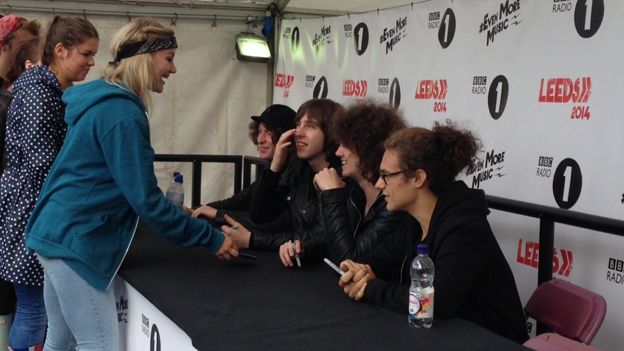 Catfish and The Bottlemen continued their assault on the festival ahead of the release of their debut album in September.
They are already gathering quite the fanbase.
Annalee Milligan from County Antrim said: "I heard Fall Out on the radio and then YouTubed everything and made an album myself, I absolutely love them."
Temples packed out the Radio 1/NME tent with their infectious psychedelic pop rock.
They followed a trio of heavier rock acts including Drenge and Twin Atlantic.
There was a big singalong happening at the Festival Republic stage for King Charles, while Palma Violets headlined that tent.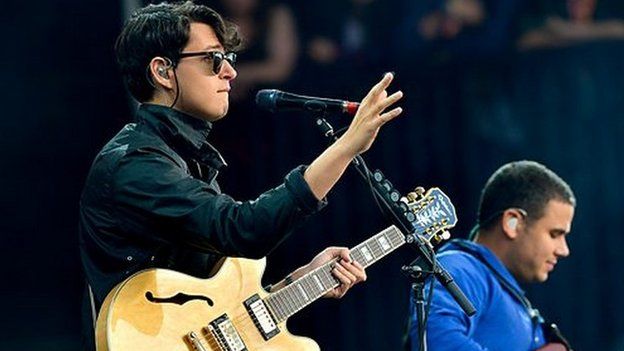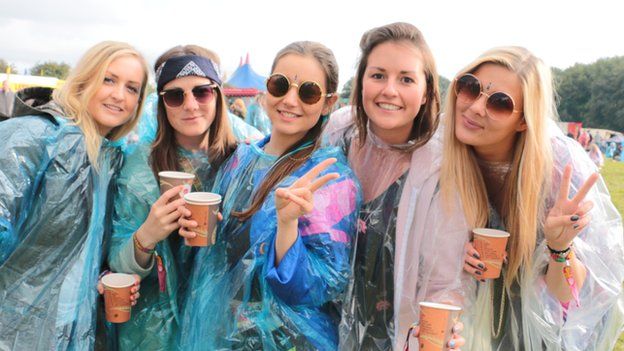 It was a big night for Vampire Weekend who came on stage just as one of the heaviest downpours began.
Frontman Ezra Koenig was sporting a rather more casual look than we are used to with a grey tracksuit on.
He announced this was their last gig in support of their Modern Vampires of the City record.
"Reading [festival] was very good," he told the crowd.
"But you guys are better and we needed that because it is our last show."
"We are glad we could share it with you," he said before appropriately finishing with Walcott.
It wasn't Ezra's only appearance of the night though as he joined SBTRKT on stage for their track New Dorp. New York.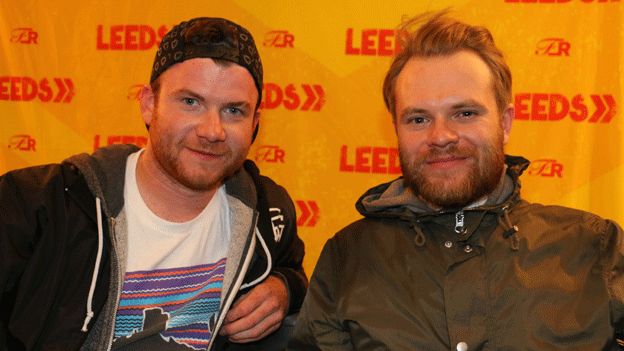 Enter Shikari were back for their sixth year in a row to both Reading and Leeds festivals.
Frontman Rou Reynolds said he felt very relaxed this year.
"There were a few points in the set where I just got to stand there and just take it and go 'This is cool.'"
The band normally like to camp at the festival but Rou was unable to this year.
"I actually couldn't find a cat sitter," he explained.
"So we are leaving very late tonight, pop in give her some food and some strokes and then head to Reading."
The final day sees Arctic Monkeys close the whole festival on what will be one of their last gigs in support of the latest album AM.
Bombay Bicycle Club, Chvrches and Jake Bugg are also on the line-up.
Follow @BBCNewsbeat on Twitter and Radio1Newsbeat on YouTube