Jail life: Bad food for inmates encourages violence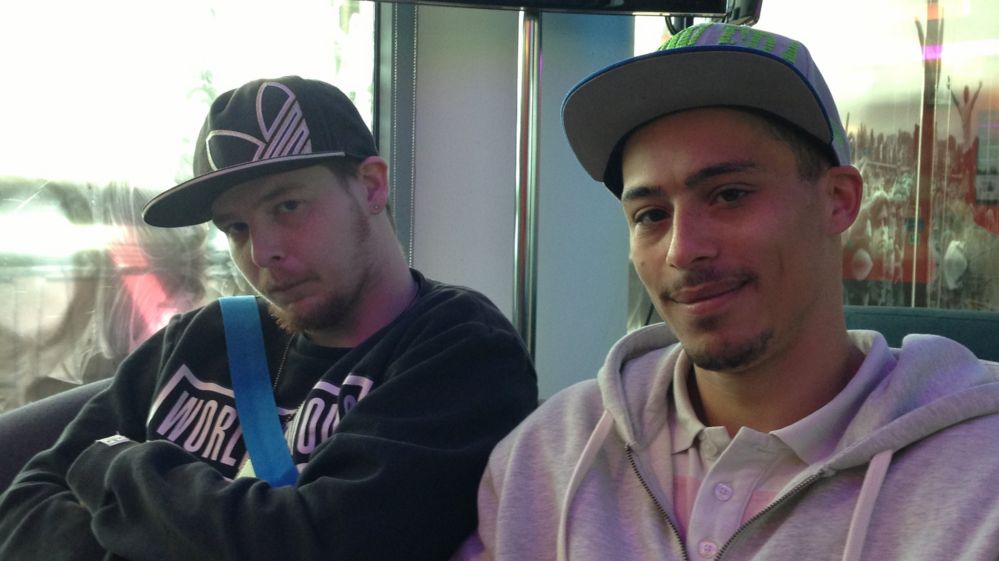 ''If I ain't eaten in the morning and someone's trying to asked me for a burn (a cigarette) that could lead to confrontation."
Eric is 23 and spent time in prison last year.
He's been speaking to us along with Steve, who's 26, and has been in and out of jail since he was 15.
It's as the Justice Secretary Chris Grayling admits that prisons in England and Wales face problems with violence, suicides and staff shortages.
'Whole different ball game'
Official figures from the Ministry of Justice show the number of assaults by prisoners in England and Wales rose from 14,083 in 2012-13 to 15,033 in 2013-14.
Steve's sentences were mainly for drugs offences and violence. He says: ''The first time I went to prison I went to a YOI (Youth Offenders Institute) I was kind of like, a bit of a rebel, so I found it pretty much easy.
''When I went to HMP it was a whole different ball game.''
He says instances of prisoners using their fists, tools, pool balls, tuna cans in socks to cause violence were common: ''I've actually had my tooth knocked out with a tuna can in a sock because I wouldn't let someone play pool.''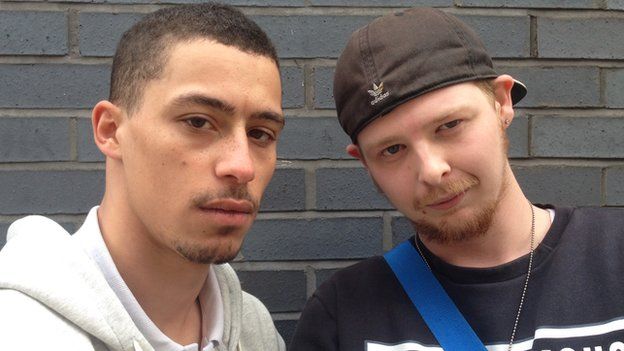 He says he would often see prisoners with ''scars all over their faces, their faces would be all bandaged up.'' He says a cell-mate once got ''sliced'', because he pushed into a canteen queue.
Eric says after he arrived in jail: ''The second change of clothes I got, the jumper I received was two times too small for me and covered in a huge blood stain and they refused to change it for me. You've got a little TV and if you're lucky six, seven channels.''
When challenged, Eric went on: ''I wasn't expecting anything, all I was expecting was to get my head down and do whatever.
''I mean I know I done the crime, I got to do the time.''
Mr Grayling insists the government is dealing with issues of violence and suicides.
"We're meeting those challenges, we're recruiting those staff but I'm absolutely clear - there is not a crisis in our prisons.
"There are pressures which we're facing but there's not a crisis."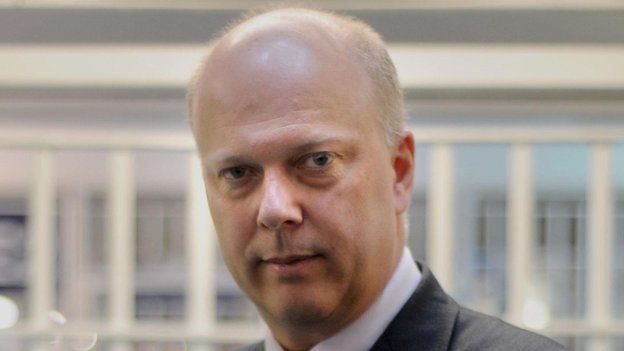 Reacting to Chris Grayling's comments, Steve disagrees and says: ''Yes there is a crisis. Basically if you're going to cage animals, you're gonna have problems.
''I kinda caused a lot of violence as well as witnessing it. You'd have one possibly two officers to a wing of like ten, 15 people.''
Eric goes on: ''Violence in prisons its always going to be a problem. You're putting a lot of people you've classed as criminals, altogether in one place. They do have to be put somewhere. People will always find a problem with another person.''
The justice secretary says: "We are looking to make sure that we can continue to deliver a safe and appropriate prison regime in a world where budgets are much lower than they were in the past.
"We've actually got a prison estate where violence today is at a lower level than it was five years ago."
Eric says the 'bad food' leads to violence: "It's called a rippled effect.
"If I haven't eaten and someone's asking me for a burn (cigarette) that could become heated 'cause I don't want to give 'em a burn I need to smoke a roll-up to deal with this hunger pain that I'm feeling right now."
Steve says he knows people will say prisoners are supposed to be punished, but he believes: ''We are still human beings.
''I'm not saying make it like a holiday camp, but just change it so that when people do go in, they get counselling, they get monitored, they get the things they need to stop the crime happening''.
Follow @BBCNewsbeat on Twitter and Radio1Newsbeat on YouTube