Internet falls in love with Downton Abbey bottle memes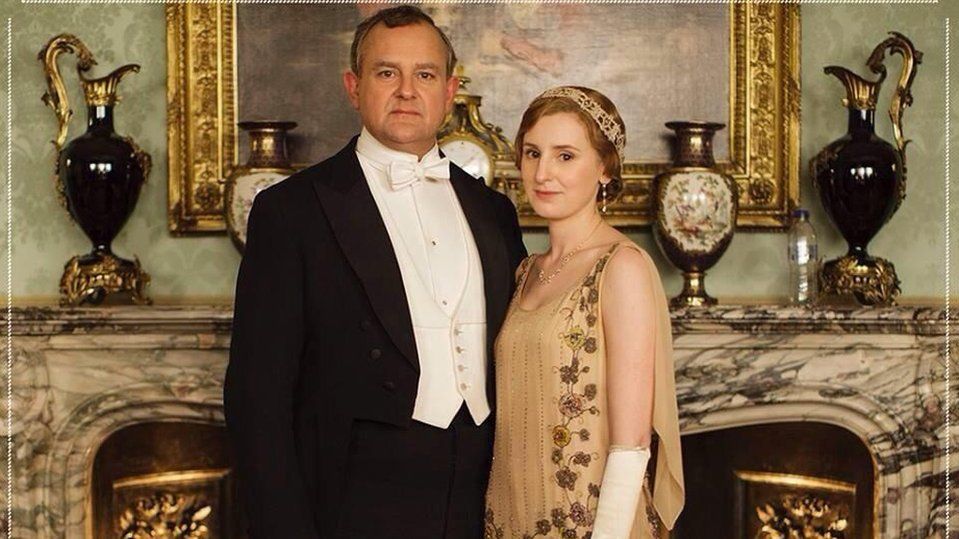 You've got to be feeling sorry for the Downton Abbey PR person who posted THAT picture yesterday.
Unless of course, leaving the water bottle on the shelf behind the Earl of Grantham and Lady Edith was a way to get people talking about the show.
In which case, they've totally done their job.
Either way, since then the internet has done what it does best and gone mad for memes of the photo - here are some of the best.
Lady Edith and the loom bands
So The Media Blog kicked things off with the addition of some very modern loom bands. Not entirely sure they go with her outfit.
But they didn't stop there...
Lady Edith and the loom bands and a Big Mouth Billy Bass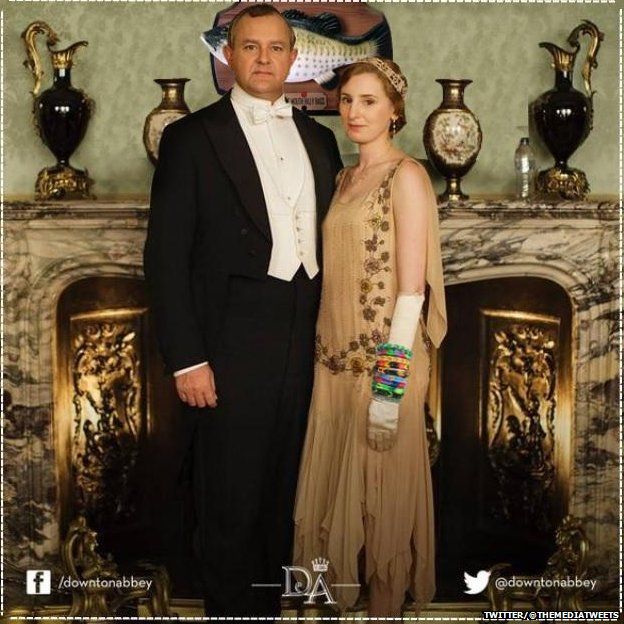 Now the wall has been adorned with a Big Mouth Billy Bass, which we're pretty sure didn't become popular until the early 2000s - about 75 years too late.
Lady Edith and the loom bands and a Big Mouth Billy Bass and a boom box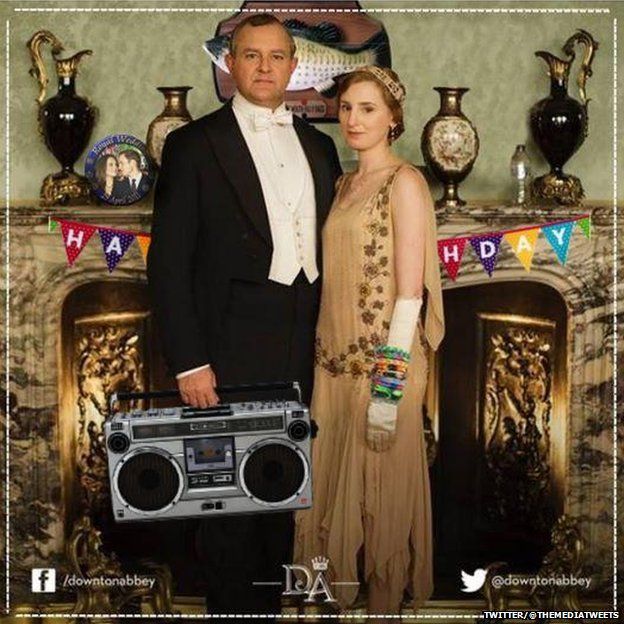 Looks like Lady Edith and the Earl are ready for a full-on party. Different trends from the last few decades - none of them historically accurate - a bit like that water bottle.
The Earl of Grantham gets Google Glass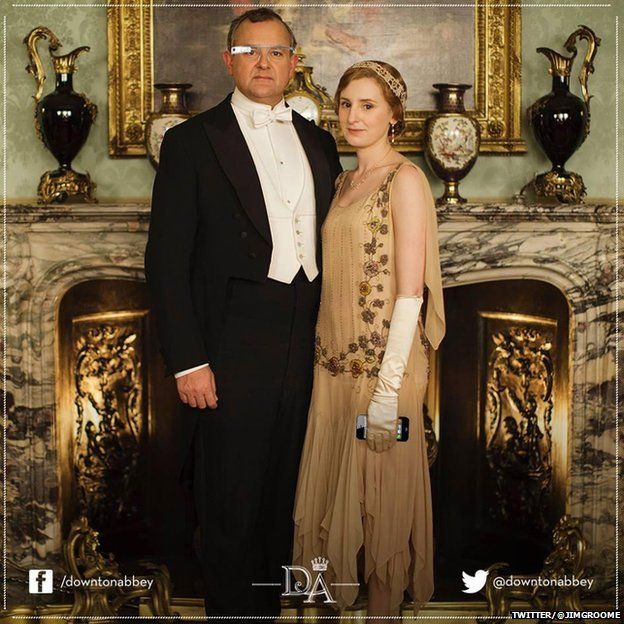 Now the Earl of Grantham has got Google Glass, does this mean Carson is out of a job? After all, if you've got the whole of the internet in front of your face, do you really need your own butler?
It's not the first time Downton Abbey has slipped up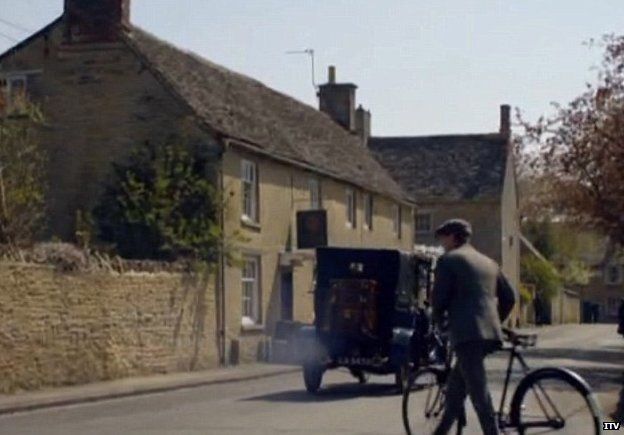 Downton Abbey will air its fifth series later this year.
It's been a huge critical and commercial success and is shown in countries all over the world including China and the US.
It does actually employ its own expert, Alastair Bruce, who is in charge of historical accuracy and ettiquette.
But let's not forget some of the show's other bloopers - including the television aerial poking up from the roof of a house, double yellow lines on the road and a garden featuring a conservatory.
Follow @BBCNewsbeat on Twitter and Radio1Newsbeat on YouTube