Robin Williams' daughter returns to Twitter after abuse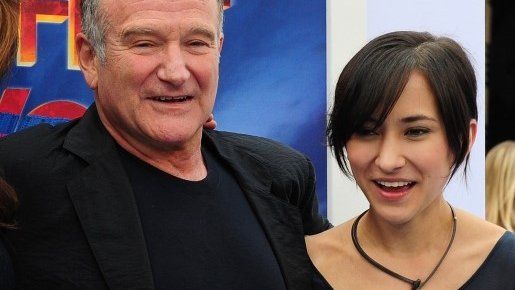 Robin Williams' daughter Zelda is back on Twitter three weeks after deleting her account.
The 25-year-old wrote "thank you" from her account with a link to her Tumblr page with a bullying quote from the actor and playwright Harvey Fierstein.
She left the social media website over online harassment she suffered following the suicide of the Oscar-winning actor.
On 13 August Zelda posted that she was deleting Twitter.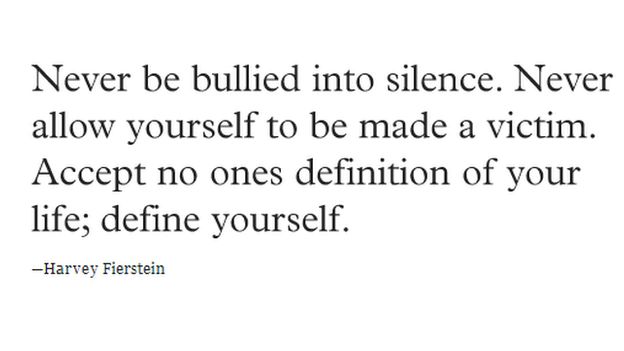 It's after at least two people sent her "photoshopped" images claiming to show her father's body.
Robin Williams, 63, was found dead at his California home on 11 August after taking his own life.
Police said the actor and comedian had been treated for depression and killed himself by hanging.
Zelda, 25, initially posted a tribute to her father on her Twitter saying: "I love you. I miss you. I'll try to keep looking up."
Later, she asked for two Twitter users to be reported for abuse, before deleting her message.
She then left the site.

At the time she posted a statement on Tumblr thanking people for support but also sending a message to "those sending negativity".
"Know that some small, giggling part of him is sending a flock of pigeons to your house to poop on your car. Right after you've had it washed," she said.
In a statement sent to Newsbeat, Del Harvey, vice president of Twitter's trust and safety said: "We will not tolerate abuse of this nature on Twitter.
"We have suspended a number of accounts related to this issue for violating our rules and we are in the process of evaluating how we can further improve our policies to better handle tragic situations like this one.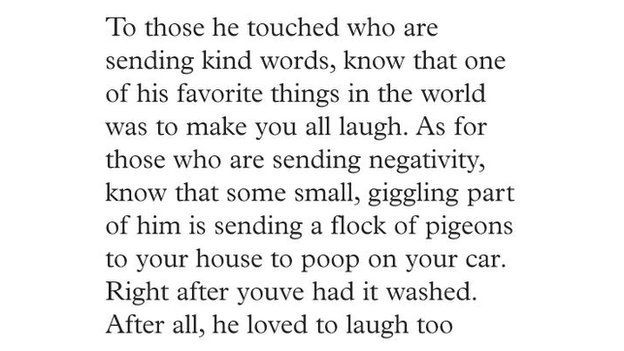 "This includes expanding our policies regarding self-harm and private information, and improving support for family members of deceased users."
British comedian Russell Kane told Newsbeat that he was "offended" by some comments made after the death of Williams.
"People's comments saying how selfish Robin Williams is for doing this, people just don't understand what depression is like," he said.
Follow @BBCNewsbeat on Twitter and Radio1Newsbeat on YouTube