DJ Rashad died of a drug overdose, reveals autopsy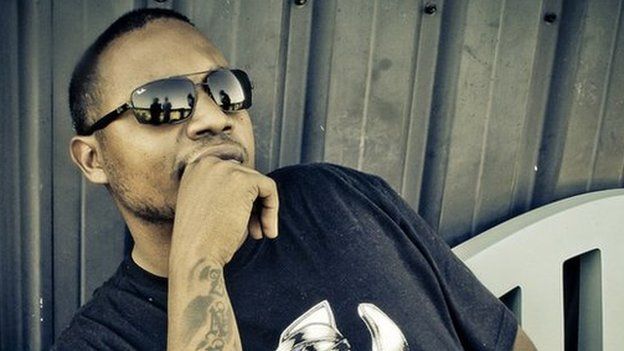 Autopsy results have found Chicago house music icon DJ Rashad died of a drug overdose, according to NBC Chicago.
Rashad Harden, 34, was found dead on 26 April.
The report says toxicological tests found Rashad died of heroin, cocaine and alprazolam intoxication.
His death was ruled an accident, according to a spokesman for the medical examiner's office in the American city.
Police said at the time that both narcotics and drug paraphernalia were discovered near the body and there were no visible signs of injury.
DJ Rashad's latest album Double Cup was ranked eighth in Rolling Stone's list of the best dance albums of 2013.
The magazine said it was "one of the year's freshest-sounding dance LPs, ominous and decidedly futuristic" and noted its "deep ties to early house and Detroit techno and echoes of '70s R&B and soul-jazz".
Released by respected British label Hyperdub, the album was also among the top 30 best albums of 2013 according to both The Guardian and Pitchfork.
DJ Rashad's real name is Rashad Harden and his age was reported to be 34 or 35.
He was at the forefront of juke and its offshoot footwork, ground-breaking sub-genres that evolved from house music.
Follow @BBCNewsbeat on Twitter and Radio1Newsbeat on YouTube