New Doctor Who photos unveiled for Deep Breath series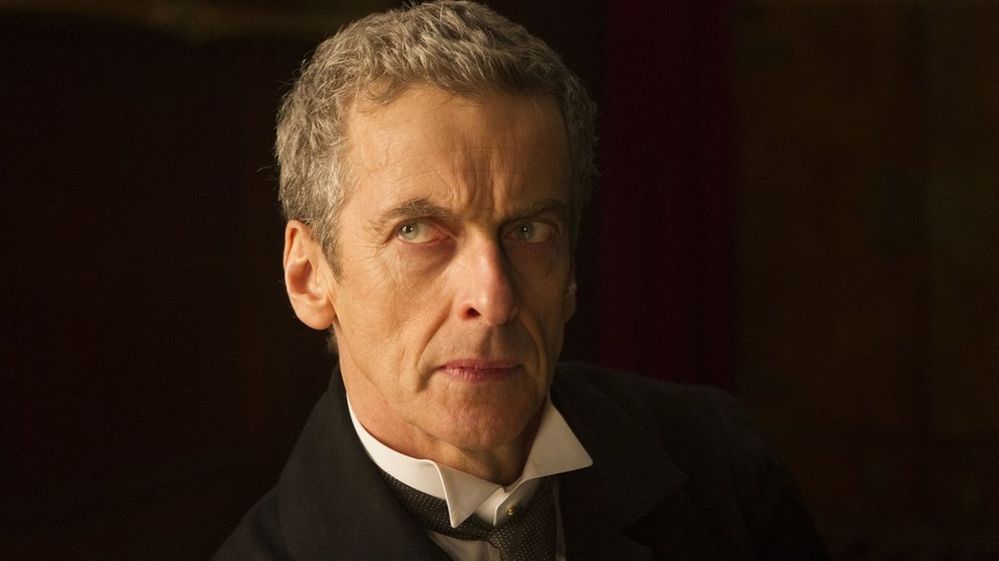 Photos from the new series of Doctor Who, starring Peter Capaldi, have been unveiled.
One of the pictures shows the new Doctor wearing the 11th Doctor Matt Smith's costume.
Deep Breath is scheduled to air on BBC One in the UK and BBC America in the US on 23 August.
Another photo confirms that the Doctor's Silurian friend Madame Vastra, played by Neve McIntosh, will make a return to the series.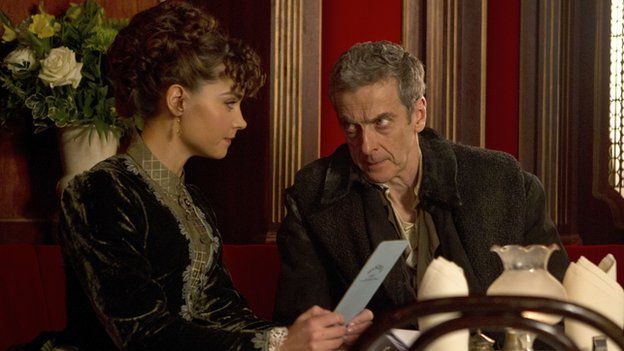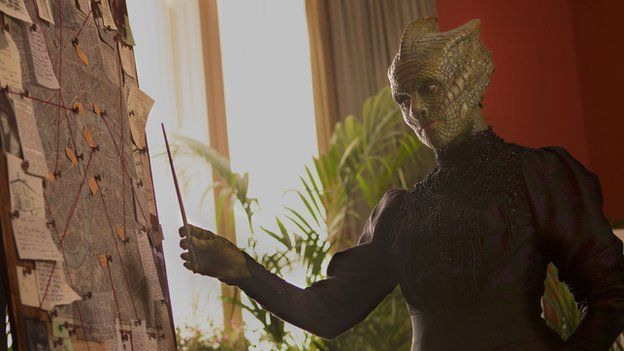 The Silurians are a fictional race of reptile-like humanoids who first appeared in Doctor Who in 1970.
Madame Vastra will be joined by her fellow Paternoster gang members Jenny Flint and Strax in the series eight premiere.
Iconic series monsters the Cybermen will also battle The Doctor in Capaldi's first series as the Time Lord.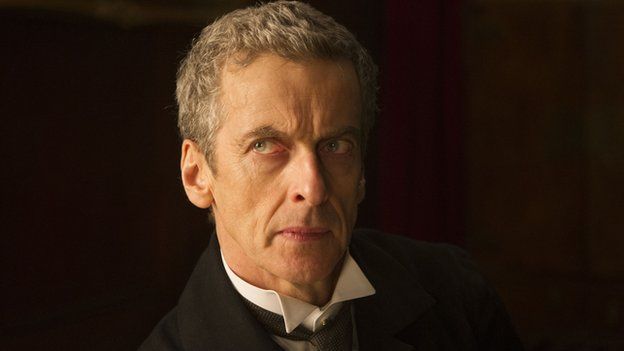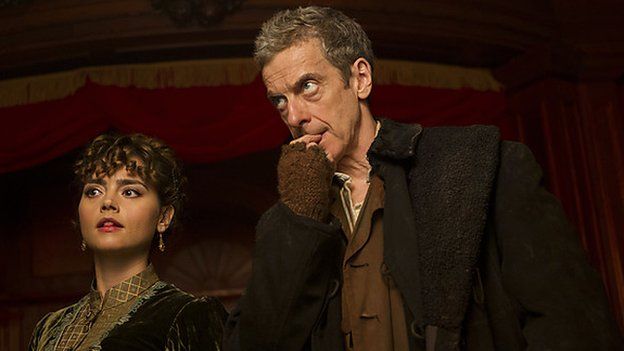 Jenna Coleman will play the Doctor's on screen companion, Clara Oswald.
She first appeared in the show's seventh series, then as a companion of the 11th Doctor and now to the 12th Doctor, Peter Capaldi.
Doctor Who's upcoming series will also include Keeley Hawes as the villainous Ms Delphox with guest appearances from Tom Riley, Ben Miller, Hermione Norris, Frank Skinner and Foxes.
The series eight premiere on 23 August will also be shown in cinemas across the world.
Follow @BBCNewsbeat on Twitter