Co-op changes store music policy after staff complaints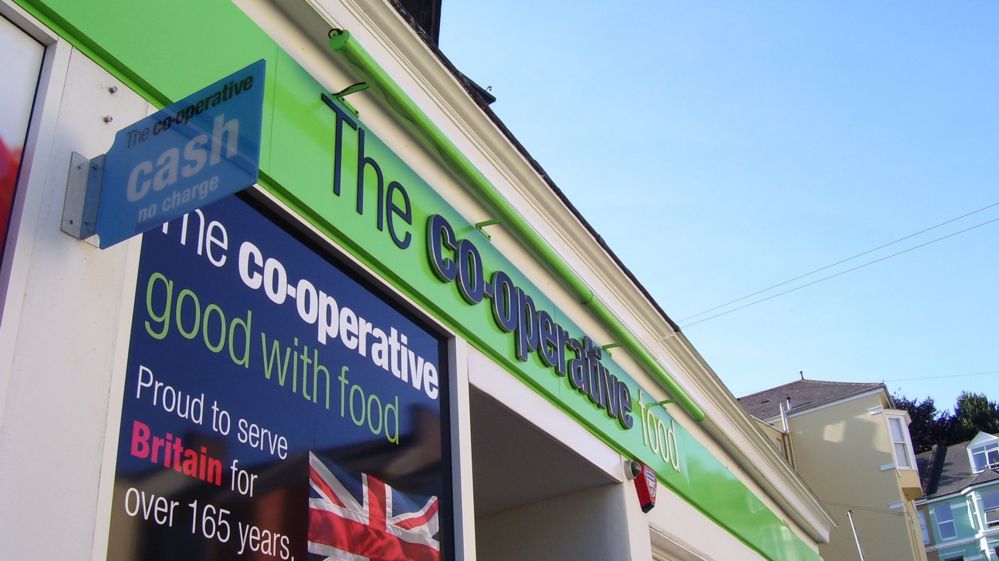 The Co-operative supermarket chain has changed its music policy after complaints from staff.
Music solely from unsigned artists had been playing in its UK stores. Now bosses have added successful commercial chart music to their playlist.
"The Co-op by its very nature is a championing and a pioneering business," Russ Brady, said the group's PR boss.
We are something that is really close to community, we've got a presence in all those local communities."
He added: "This was an innovative way of connecting these attributes together and showcasing emerging talent."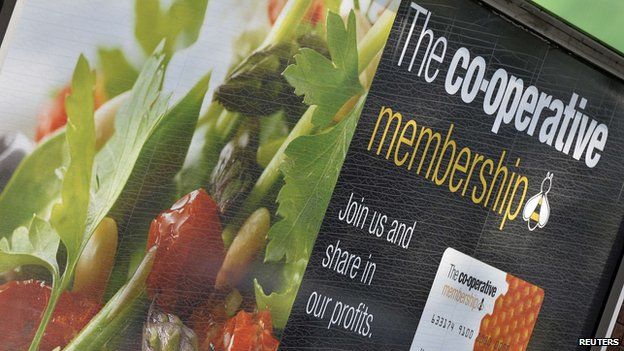 Staff have posted messages on social media, saying they were unimpressed with the choice of music.
"Think I need to invest in a pair of earplugs for my next shift, co-op radio is sooo bad!" Laura Polley posted on the Co-operative employees' Facebook page.
"Even customers were commenting on it, I'd rather not listen to anything it's actually soul destroying."
I feel a bit sad that the Co-op staff members had to go this far
Adam Pickard
Singer/songwriter
The company said they had played unsigned artists as a way to promote local talent and denied it was a money-saving exercise.
In the past year the Co-op group has faced crisis because of huge losses at its banking arm, the Co-op bank.
"[The cost] was not the driving force behind this. We've got a purpose within the Co-op, we are looking to champion the right thing," said Mr Brady.
"It was a way of trying to do something different to bring emerging artists to attention."
Following the staff feedback, the supermarket has told Newsbeat it's now playing a mixture of music from signed and unsigned artists.
Employee Tom Morton said: "Thank you for playing normal music! We all had a singalong today."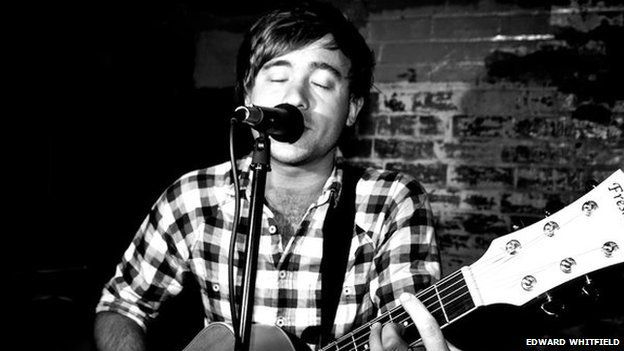 Adam Pickard, an unsigned artist from Surrey, has had his music playing in Co-op stores.
The 25-year-old said: "I feel privileged to have the licensing deal that I do. I want to get my music out there.
"If it's getting airplay in shops alongside other signed or established artists then that makes no difference to me."
He added: "I feel a bit sad that the Co-op staff members had to go this far.
"I didn't mean to offend anyone with the quality of my songwriting but it's worked out pretty well for me playing on the Jeremy Vine show yesterday."
But Emerge is not the only royalties payer.
Artists who are members of PRS for Music can also get paid.
In a statement, they said: "Research such as MusicWorks shows that using music in businesses can enormously benefit staff and customers alike.
"61% of retailers said that music increases employee productivity likewise, 81% of customers said that playing music creates a better atmosphere for shoppers and 90% said are more likely to recommend a store that plays music.
"By making the right investment in music up front businesses can add real value to their offering such productivity, morale and satisfaction - and therefore have a real impact on the all important bottom line."
Follow @BBCNewsbeat on Twitter and Radio1Newsbeat on YouTube