Teenager tweets through Gaza bomb attack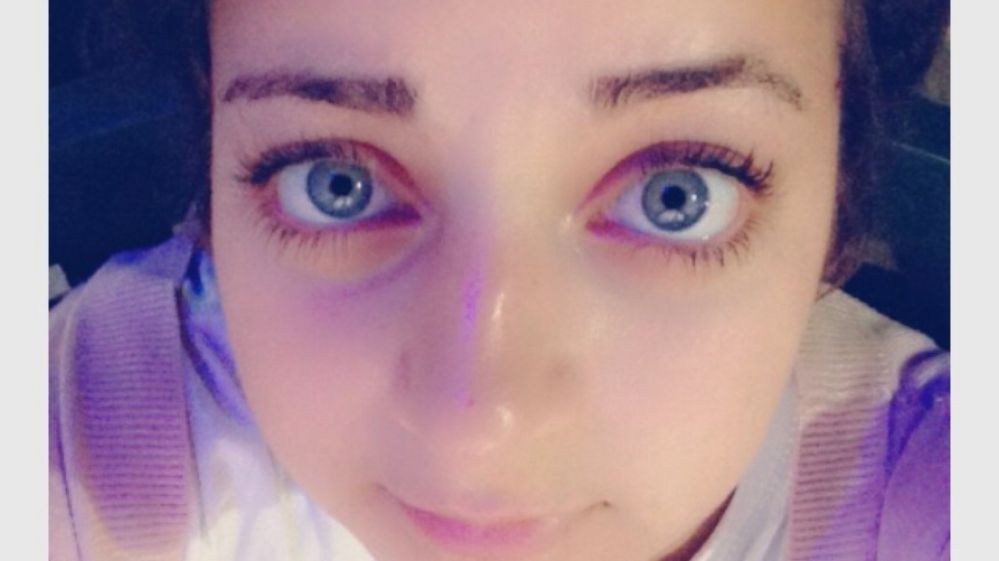 A teenage girl who appeared to live tweet from Gaza during air strikes carried out by Israel has thanked her followers for their support.
During a heavy night time bombardment of the area by Israel, Farah Baker tweeted throughout the night seemingly describing the sounds of bombs and rockets landing nearby.
In one message she wrote: "I can't stop crying. I might die tonight."
Her Twitter profile states she is 16-years-old and lives in Gaza.
Farah also appeared to share video footage of explosions, so loud they set off car alarms, flares filling the night sky and the sound of "many ambulances".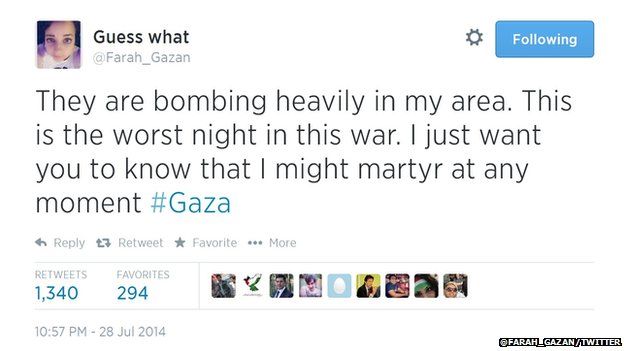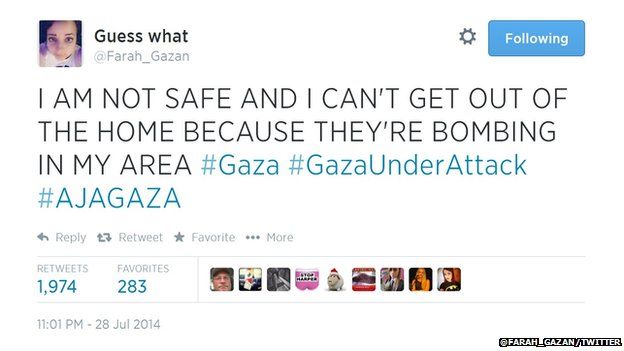 Officials in Gaza have called the attack, which began on Monday night and carried on until the following day, the heaviest bombardment by Israeli forces since the latest intensification of the conflict between Israel and the Palestinian militant group, Hamas, began.
The health ministry in Gaza has said more than 100 people were killed in a matter of hours.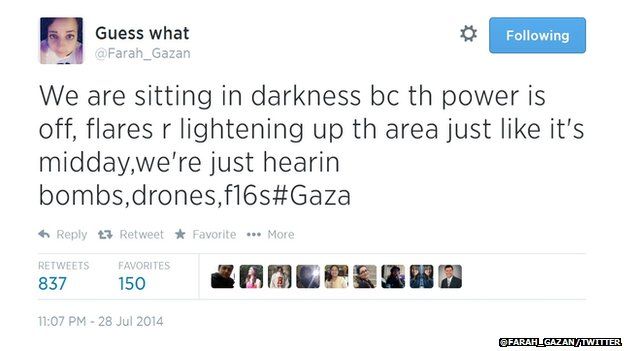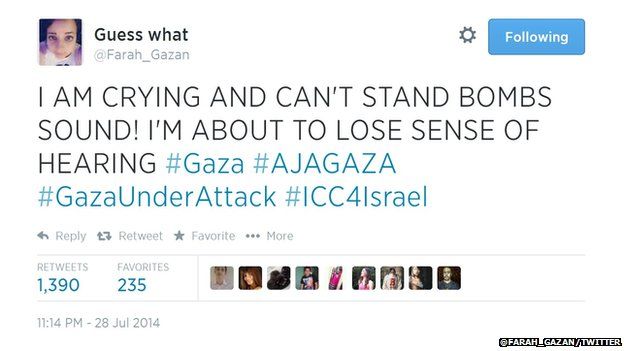 In one of Farah's final tweets she described, "rockets and flares are falling over Gaza like the heavy rain of January".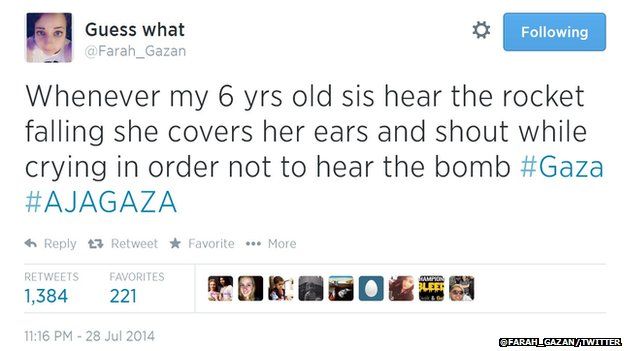 Farah sent her final tweet in the early hours of Tuesday morning and went silent, causing many of her followers to voice concern for her safety.
She received many messages asking, "are you ok?" while one user requested that she "keep tweeting" because she was "worried" about the teenager.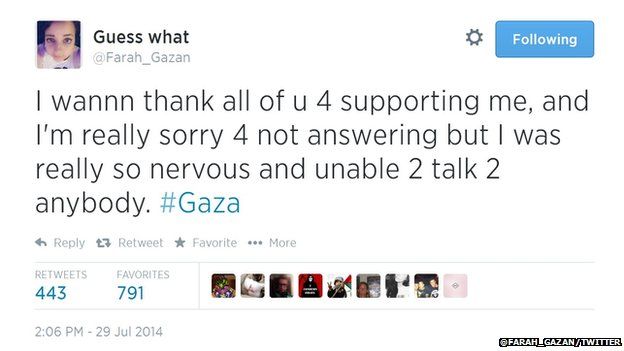 After a 12-hour gap, a tweet appeared saying, "I am alive". A separate one thanked Farah's followers for their support.
The Twitter profile was created on 13 July and has more than 45,000 followers.
Follow @BBCNewsbeat on Twitter and Radio1Newsbeat on YouTube