Comic-Con: 12 things you might have missed out on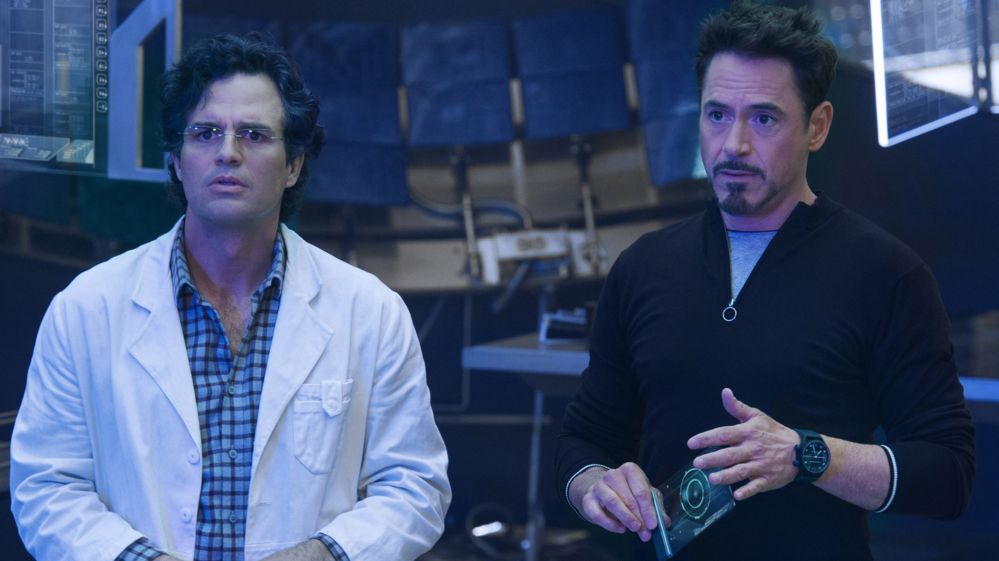 With more than 100,000 people attending more than 500 separate events in a hall about 460,000 square feet, plenty of news came out of this year's Comic-Con.
The annual event, which takes place in San Diego, saw some of biggest names in entertainment in conversation with fans, experts and journalists.
There were sneak peeks of new films, casting announcements and farewells to old favourites.
Catch up on 12 of the biggest moments from the weekend.
Avengers: Age of Ultron first look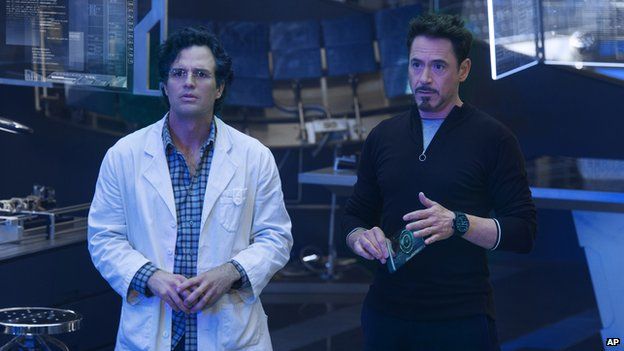 Crowds at Comic-Con were treated to a first look at Avengers: Age of Ultron before a panel discussion involving Robert Downey Jr, Chris Hemsworth, Chris Evans and Mark Ruffalo.
Ant-Man reveals female lead and villain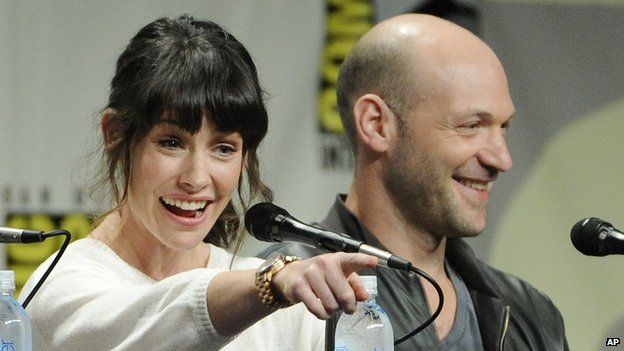 Evangeline Lilly and Corey Stoll were confirmed for the cast of Marvel's Ant-Man, due out in a year's time.
The former Lost actress will star as the female lead - Hope Pym, daughter of Hank Pym - while Stoll is set to play the film's villain, Darren Cross, aka Yellowjacket.
'Let the Freak Show begin'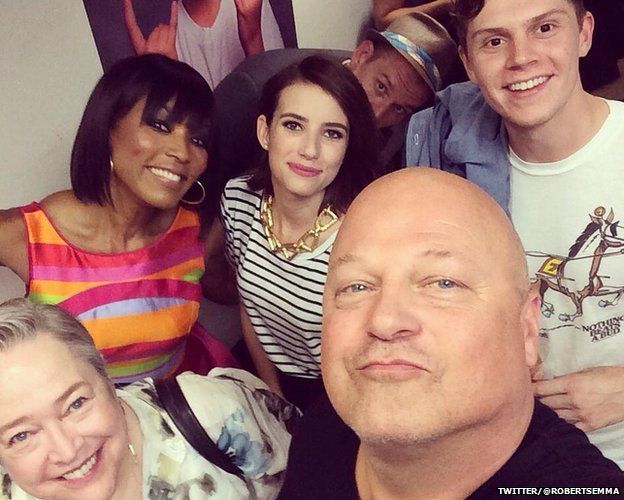 The fourth series of American Horror Story, Freak Show, is out later this year and the cast were at Comic Con to preview it, with Emma Roberts tweeting images and messages about their appearance.
Producers also announced that John Carroll Lynch would feature as the show's baddie.
Wonder Woman's new look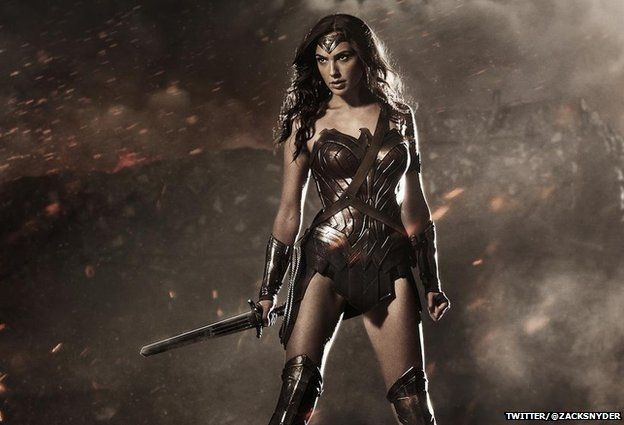 Zack Snyder, director of the upcoming Batman v Superman: Dawn of Justice, tweeted a picture of his vision of Wonder Woman for the film, due out in 2016.
The superhero is played by Gal Gabot, who will star alongside Ben Affleck and Henry Cavill in the title roles.
Six degrees of Kevin Bacon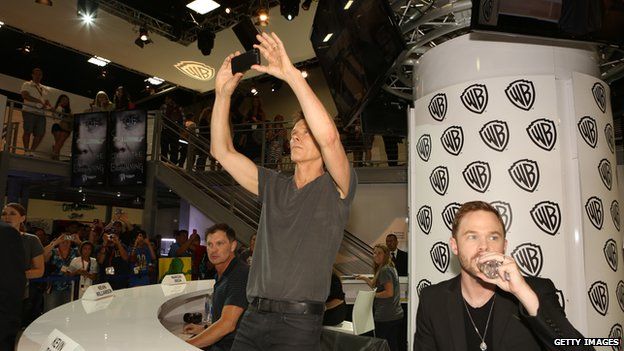 Speaking at the panel show for The Following Kevin Bacon played six degrees - the game which centres around his movie roles - with the audience.
"Technically, the way the game works is you're supposed to be in a movie with me," said Bacon, before getting out his mobile phone and making a video of the crowd, so they were all one degree away from him.
True Blood bids farewell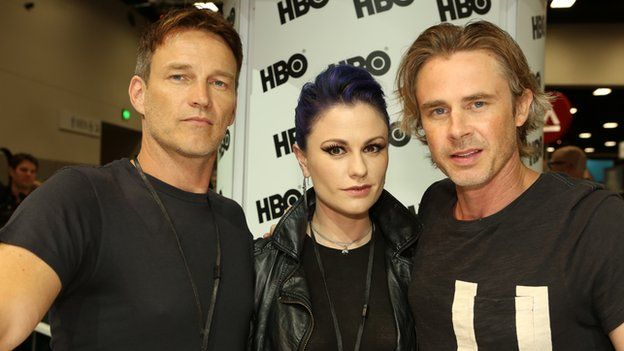 The cast of HBO's vampire drama True Blood appeared for the last time at Comic-Con as members of the show.
Anna Paquin, who stars as Sookie Stackhouse, dyed her hair purple in celebration of no longer having to commit to the look of her character.
New Star Wars comics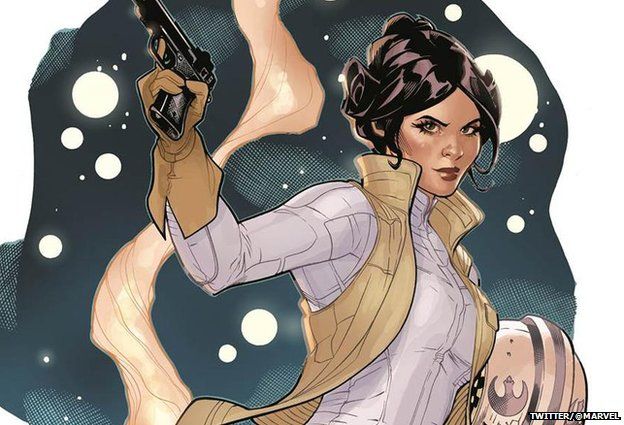 Marvel revealed it would be publishing new series of Star Wars comics, including one focusing on Princess Leia.
Writer Mark Waid described the character as a "very strong, insanely capable woman who's been to hell and back".
Supernatural: The Musical?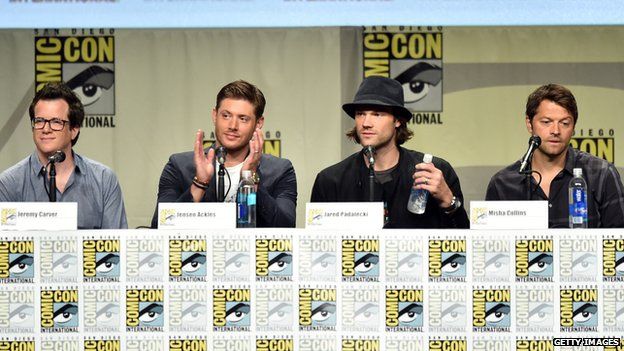 Speaking to fans at a panel talk, producer Jeremy Carver revealed that the 200th episode of the show would be "musical-ish".
"Beyond the songs, it's very much what we consider to be a love letter to the fans," he added.
Arrow villain announced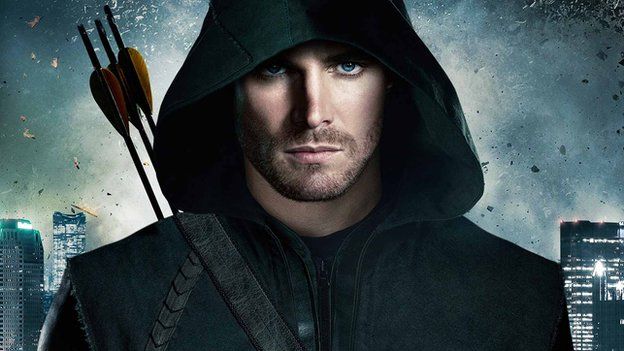 Ra's al Ghul was named as the main villain in series three of Arrow, during the DC Entertainment panel, although the role has not yet been cast.
The first trailer for the upcoming season was also released over the weekend by Warner.
King Kong comeback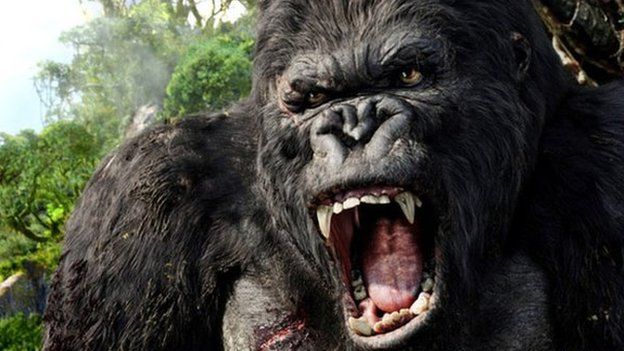 A reboot of King Kong is on the way, Legendary Pictures announced, with the new film titled Skull Island.
The news was announced with a teaser trailer after the panel had already discussed films including Black Hat, Godzilla and Crimson Peak.
Mockingjay tease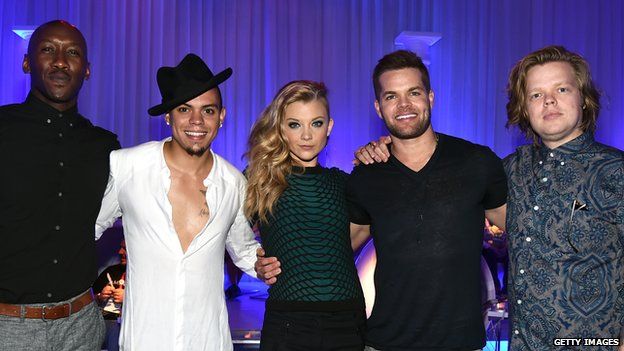 The first official trailer for the third instalment in the Hunger Games series Mockingjay Part 1 was shown at the event.
Holograms of two characters from the film offered visitors a silent welcome before the minute-long teaser trailer was shown.
The trailer opens with a hovership landing and a meeting between leaders of the rebellion, where Phillip Seymour Hoffman and a gray-haired Julianne Moore discuss what Jennifer Lawrence's character Katniss Everdeen will do next.
Meanwhile, President Snow, played by Donald Sutherland, declares the Mockingjay symbol illegal.
Bloopers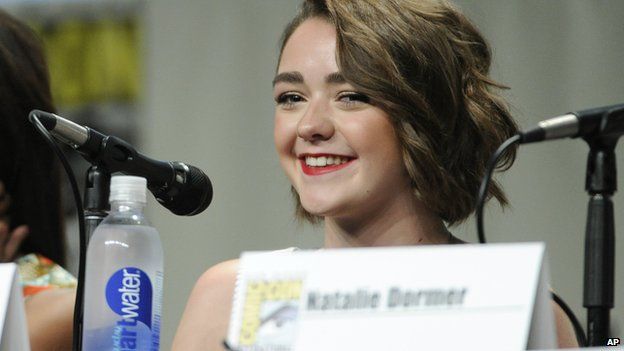 Game of Thrones fans were treated to a blooper reel from series four of the fantasy series.
The clip includes the likes of Maisie Williams tripping over a sword in the middle of a fight.
Also spotted at Comic-Con were Peter Jackson dressed as a jester and Daniel Radcliffe in disguise as Spider-Man.
Follow @BBCNewsbeat on Twitter and Radio1Newsbeat on YouTube