Marvel announces Guardians of the Galaxy sequel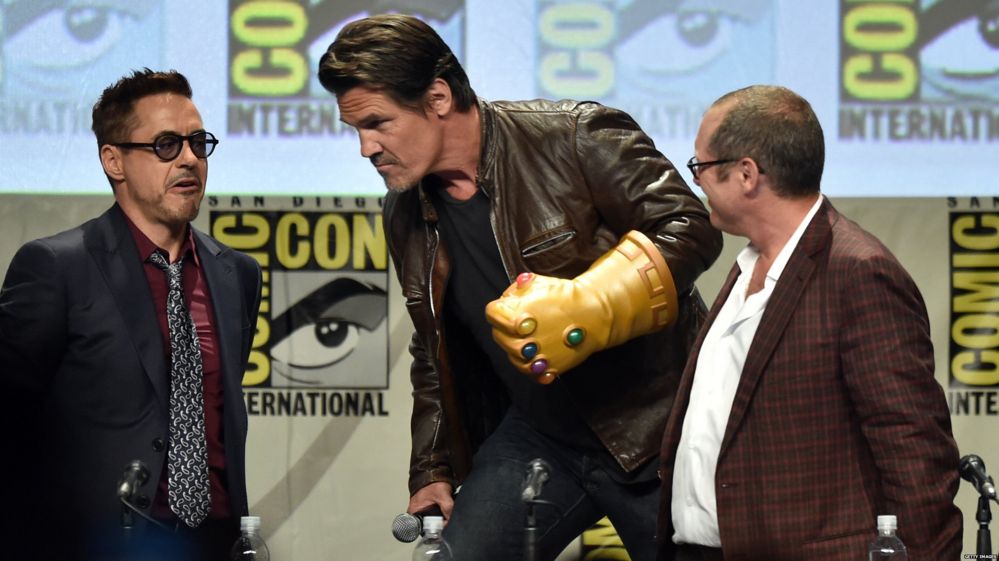 Marvel has revealed that it is to release a sequel to Guardians of the Galaxy in 2017.
The announcement was made at the Comic-Con event in San Diego during a discussion about another of Marvel's franchises, the Avengers.
Josh Brolin has been confirmed to play super villain Thanos and will feature in both Avengers: Age of Ultron and Guardians of the Galaxy 2.
The first Galaxy film is about to be released in UK cinemas.
The sequel has been scheduled for 28 July 2017.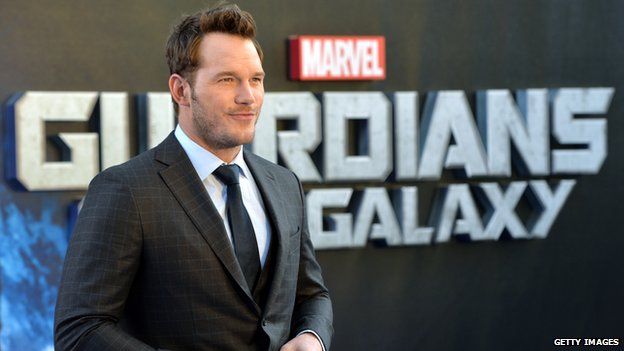 Guardians of the Galaxy centres around Peter Quill, played by Chris Pratt, who joins up with a group of misfits, including a raccoon, to save the universe.
It's already had good reviews from critics.
During the Comic Con panel, Brolin came on to the stage at the event wearing a foam Infinity Gauntlet, the powerful artefact depicted in Marvel lore.
He was also there to talk about the upcoming Avengers sequel, Age of Ultron.
Cast members on show included Robert Downey Jr, who plays Iron Man/Tony Stark and Chris Hemsworth who portrays Thor.
Mark Ruffalo (Hulk), Jeremy Renner (Hawkeye), Chris Evans (Captain America) and Samuel L. Jackson (Nick Fury) were present too.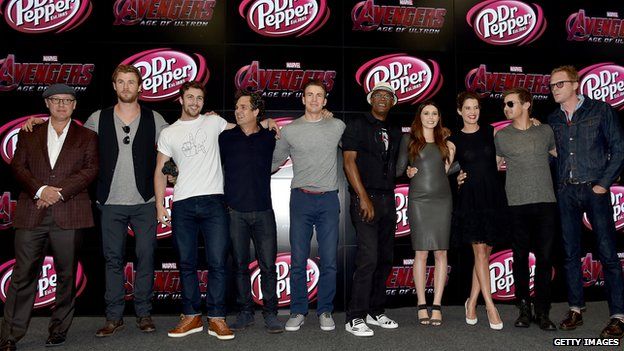 Teaser footage from the sequel was shown and included Hulk fighting a giant robot, Thor grabbing Tony Stark by the throat and a close-up of Captain America's shield split down the middle.
The next Avengers film is to be released in 2015. It'll welcome Aaron Taylor-Johnson and Elizabeth Olsen to the franchise as Quicksilver and the Scarlet Witch.
It'll once again be directed by Joss Whedon.
Speaking backstage, Mark Ruffalo, who plays the Incredible Hulk, said: "Joss really gets these big, big, big ideas.''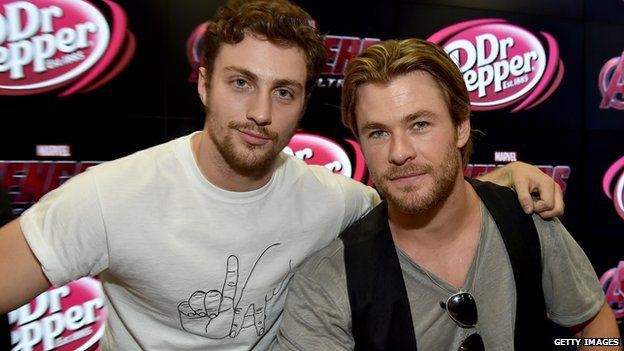 The villain in Age of Ultron is to be played by James Spader.
In 2012, Avengers became the fastest film to cross the $1 billion (£590 million) milestone at the global box office.
Follow @BBCNewsbeat on Twitter and Radio1Newsbeat on YouTube