How to make a citizen's arrest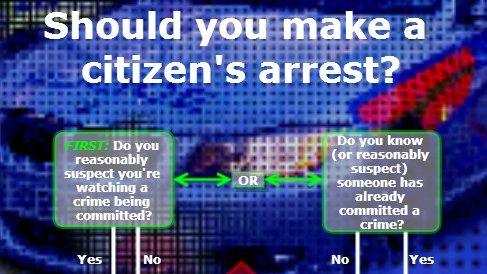 This week police in Beverly Hills encouraged Justin Bieber's neighbours to make a citizen's arrest if the singer continued to hold disruptive parties at his penthouse apartment.
In California, the system allows anyone who is not a police officer to arrest someone for a minor offence, a "misdemeanour".
In England and Wales, the law is different. So how and when should you make a citizen's arrest?

PC Des Keenoy, former chairman, Metropolitan Police Federation
"My advice for someone who sees something bad happening is stop and think for a moment about what can be done to get help immediately. Think about how you'll detain the suspect and stop his actions. Could you really do it on your own?
"Also ask yourself 'What can I do to get clues and evidence right now?'
"Your mobile phone will take pictures, call the police, record voices and locate you, so 20 seconds spent setting it all up is well spent before you take direct action."
Rupert Myers, barrister, criminal law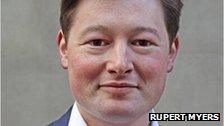 "The thing to worry about before performing a citizen's arrest is that you aren't dealing with the sort of person who's going to be honest with the police when they arrive.
"Unless you want to hear yourself being described as an attacker, make sure you understand what's happening and that there are witnesses before you get involved."
This information is based on the Police and Criminal Evidence Act 1984. However, small elements of common law in England and Wales also cover citizen's arrest, for example, in circumstances of breaching the peace.
The law in Northern Ireland is similar to that in England and Wales.
In Scots law, there is no specific statutory provision for citizen's arrests although they are covered under common law but the situation must be a serious one, not just a breach of the peace.
Follow @BBCNewsbeat on Twitter and Radio1Newsbeat on YouTube