Aaliyah film: Actress defends dropping out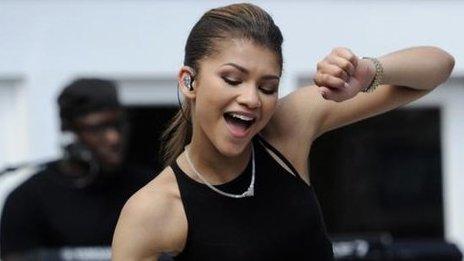 Disney star Zendaya Coleman has been defending the reasons she dropped out of playing US RnB singer Aaliyah in a movie.
The 17-year-old posted a number of videos on her Instagram page.
Zendaya said it had nothing to do with "haters" or people telling her she wasn't "talented enough" or "black enough".
She blamed a lack of production values and problems over music rights.
Zendaya also congratulated the new actress taking on the role, Alexandra Shipp.
"Let me just explain something. The reason why I chose not to do the Aaliyah movie had nothing to do with the haters, or people telling me that I couldn't do it, or I wasn't talented enough or I wasn't black enough. It had absolutely nothing to do with that.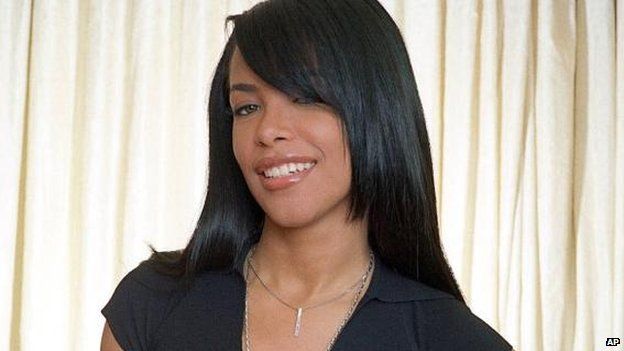 "The main reasons were the production value wasn't there, there were complications with the music rights and I just felt like it wasn't being handled delicately considering the situation."
There were reports that Aaliyah's family had not been contacted about the production.
Zendaya said she too had tried to get in touch.
"And I tried my best to reach out to the family on my own, I wrote a letter, but I was unable to so, therefore I felt..... really morally OK with moving forward with the project.
"With all that being said, congratulations to the new woman playing Aaliyah. I only hope she does not have to deal with half the hate that I had to deal with."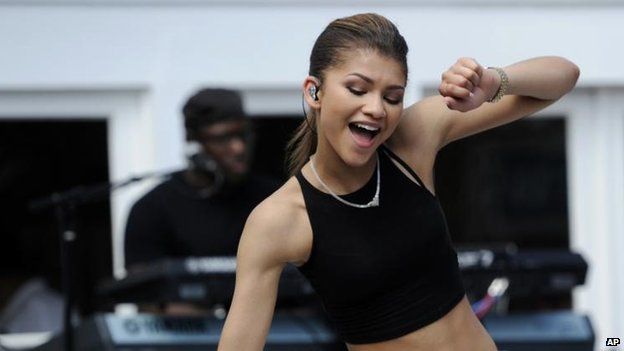 She ended her videos with a kiss after adding: "And remember we are all human beings trying to do what we love to do. Let's all practice motivation and love, not discrimination and hate."
Aaliyah and eight others were killed in a plane crash in the Bahamas on 25 August 2001 after filming the music video for her single Rock the Boat.
The pilot was unlicensed at the time of the accident and had traces of cocaine and alcohol in his system.
Aaliyah sold 52 million records worldwide earning her the nicknames Princess of R&B and Queen of Urban Pop.
She is listed by Billboard as the 10th most successful female R&B artist of the past 25 years and 27th most successful R&B artist in history.
Follow us @BBCNewsbeat on Twitter and @Radio1Newsbeat on YouTube