Nick Clegg has dig at Daily Mail coverage of reshuffle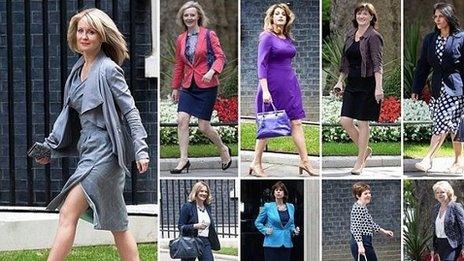 Nick Clegg has had a dig at the Daily Mail's coverage of Tuesday's cabinet reshuffle by tweeting a photo of him at Downing Street.
The Lib Dem leader wrote: "What I wore to the office today. Fingers crossed the Mail approves. Hope I don't look too '80s cabin attendant'."
It's after the newspaper published a spread in Wednesday's edition called The Downing Street Catwalk.
It focuses on the clothes the new female appointments were wearing.
Liz Truss, the new environment secretary, was described by the newspaper as looking "bright and sensible but a little bit too eighties air hostess".
Employment Minister Esther McVey was a "thigh flashing vision in grey check by Vivienne Westwood".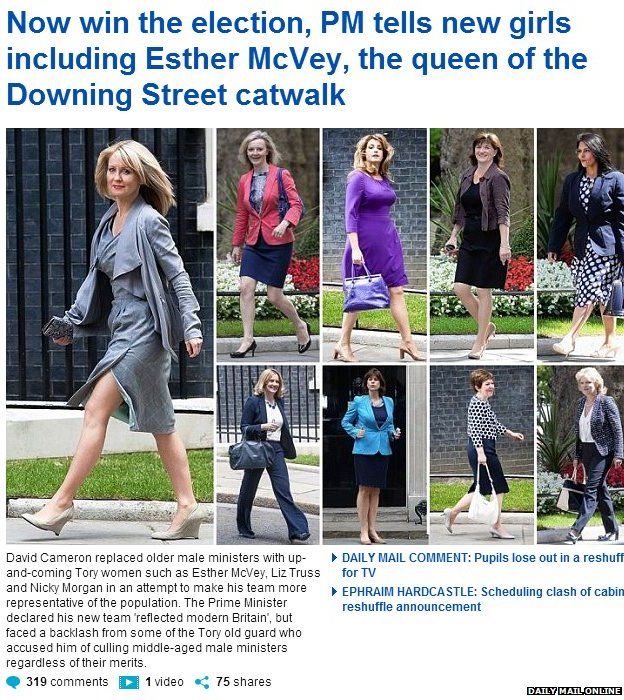 David Cameron's appointments mean five out of the 22 cabinet ministers are women and eight of all 33 attending the meetings are female.
There were high-profile promotions for Nicky Morgan and Liz Truss as secretaries of state as well as promotions for five other women.
In a BBC interview, Nick Clegg said: "I just think it's so utterly out of date.
"It's just silly, sexist and just completely out of step with modern Britain that when we have some talented women coming into government, into the cabinet, the only thing that the Daily Mail can say is what clothes they wear and whether they resemble an air hostess.
"I think it's demeaning, old-fashioned and I think most people would just think it's completely out of step with modern Britain."
Follow @BBCNewsbeat on Twitter and Radio1Newsbeat on YouTube