Schoolboy from Blackpool impales arm on a door handle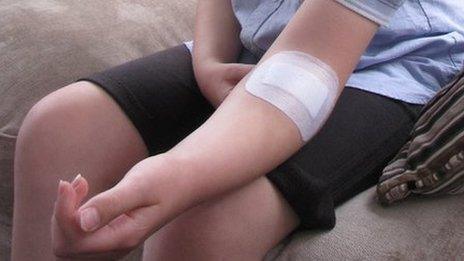 A schoolboy was millimetres away from severing an artery after impaling himself on a door handle.
As 12-year-old William Tattersall ran through the house, the handle went through the skin and down his forearm.
He said he thought he'd caught his left arm behind it and couldn't believe what had actually happened.
"I felt like I was going to collapse, it was just a blunt pain," he said. Having called 999, firefighters arrived at the house to cut William free.
I felt like I was going to collapse, it was just a blunt pain
But they had to remove the whole handle and William, from Blackpool, made the journey to hospital with it still in his arm.
He said that because it was so painful he was worried it would be serious.
His mum Alex is a nurse at Chorley Hospital in Lancashire and said she knew there wouldn't be lasting damage.
"It was so neatly in, it was as if it had been professionally put there," she said.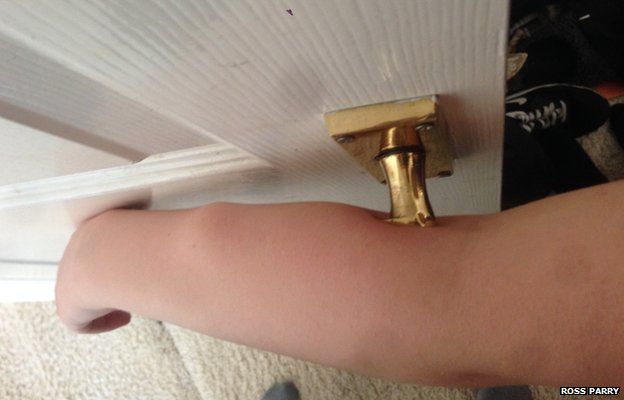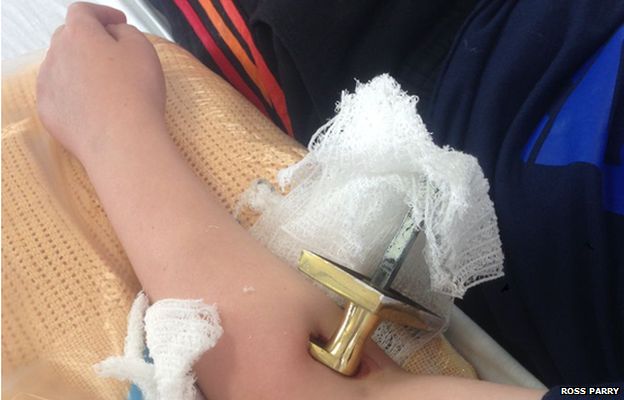 Once the handle was removed, William had four stitches.
"It looks a lot worse than it was," he admitted.
His brother James, also a nurse, thinks things could have been different.
"'It could have pierced a major artery and would have been a lot more serious," he said.
A&E doctors said they'd never seen a case like it before and the firefighters praised William's bravery throughout the ordeal.
The family is now changing all of their door handles.
Follow @BBCNewsbeat on Twitter and Radio1Newsbeat on YouTube