Fifa 15 reveals release date and Lionel Messi on cover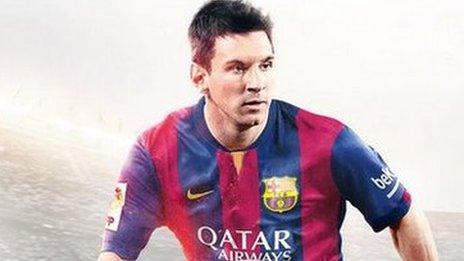 EA Sports has announced that Fifa 15 will be released on 26 September in the UK.
The makers of the football game have also named Argentina and Barcelona player Lionel Messi as the global cover star.
It will be released on 23 September in North America and 25 September in Europe.
This is Messi's fourth appearance on a Fifa cover after featuring on Fifa Street, Fifa 13, and Fifa 14.
The 27-year-old holds the record for most goals scored in a year (91) and is the only player to receive the Fifa Ballon d'Or four times.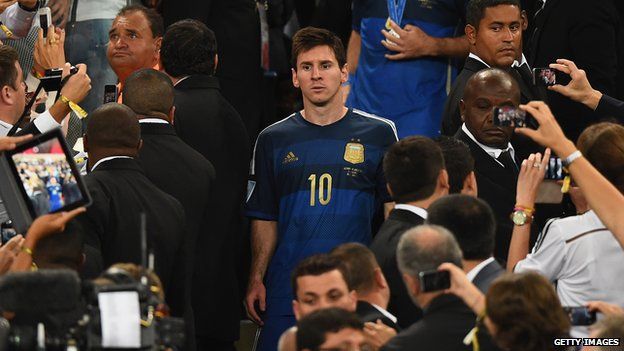 He captained Argentina to the World Cup final, where they were beaten 1-0 by Germany.
During the tournament in Brazil Messi scored four times and received the Golden Ball award for best player of the tournament.
As with previous Fifa releases, regional covers will feature local talent alongside Messi.
EA Sports has said those covers will be revealed in the coming weeks.
Previous stars of the UK cover include Gareth Bale, Joe Hart and Alex Oxlade-Chamberlain.
New features of this year's edition include players having memories to "show emotion based on the context of the match" and new tactic options like park the bus and time wasting.
Follow @BBCNewsbeat on Twitter and Radio1Newsbeat on YouTube