Beats by Dre president defends headphone bass quality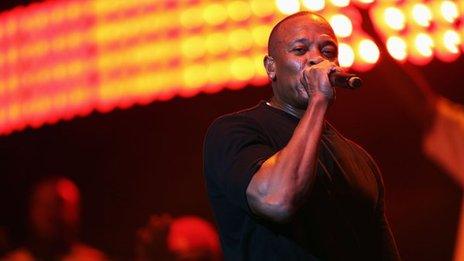 The president of Beats by Dre, Luke Wood, has defended the quality of its headphones.
Speaking exclusively to Newsbeat he responded to comments that they are too bass heavy.
"I've certainly heard that as an opinion on the headphone, I disagree," said Wood.
"We didn't go to build a reference headphone, something you build in the studio that is really a technical tool to hear when you are recording."
He added: "If you look at Dre's pedigree, Jimmy's [Beats co-founder Jimmy Iovine] pedigree, even my pedigree, we are all recording engineers.
"What we did is build a headphone for playback. What does it sound like right when it is finished? And that is what we've accomplished."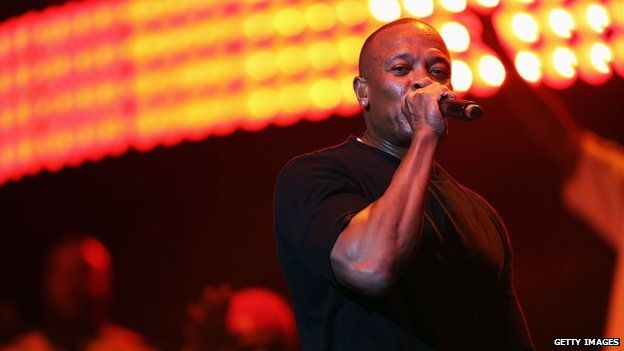 When asked about further details of Beats Electronics recent deal with Apple, Wood said he couldn't comment on rumours circulating about Beats headphones and iPhones.
The deal is worth $3bn (£1.8bn) and is thought to be Apple's largest acquisition to date.
Wood was in the UK to host a Q&A featuring Ed Sheeran and BBC Radio 1 presenter Zane Lowe.
Eminem's producer and head of Shady Records, Paul Rosenberg, and producer Spike Stent were also part of the discussion.
Are the rumours true about the sockets on Apple products being changed to only take Beats by Dre headphones?
"I'm not here to talk about Apple with you today," said Mr Wood.
"The truth is that the deal has not closed with Apple, which it will shortly, once it goes through regulatory approval.
"And at that point we'll actually sit down with Apple and figure it out. But right now, the truth is there's absolutely no plans made."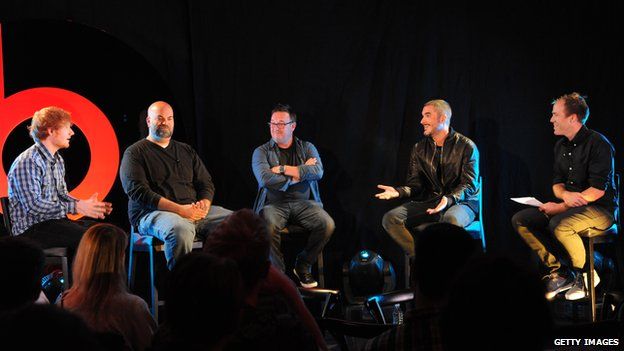 What was your first meeting with Dr Dre like?
"Incredible. It's Dr Dre. It's like meeting Walt Disney," explained Wood.
I can honestly say the only other artist that I feel the same way, that I have been fortunate to meet, is George Harrison
Luke Wood
President of Beats by Dre
"He's an unbelievable character because very few creative entrepreneurs have kept the purity of vision that Dre has.
"Everything he's done has always been about sound, he's always focused on making the world sound like a better place.
"If you think about it, he's really a sound pioneer. No-one made music that sounded like that ever before, at least in my opinion.
"He's a producer, he's a rapper, he's a mixer, but it's really the vision in his head of sound, so having a chance to meet him, I can honestly say the only other artist that I feel the same way, that I have been fortunate to meet, is George Harrison."
What is Dre like to work with and does he have an office?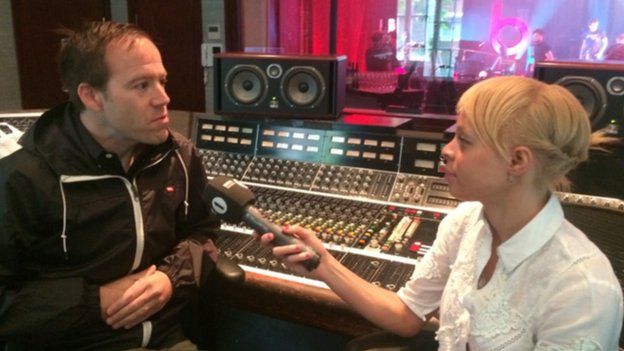 "Dre's office is the recording studio, thank God," said Wood.
"But he is in the building all the time and we work endlessly on sound and industrial design, portfolio, product ideas, marketing ideas, constantly.
"He has input on everything. He always has an opinion and he is, I think, one of the greatest cultural barometers in the world.
"He has an incredible sense of humour, he's wickedly smart, very fast and he's very, very efficient with his words."
Follow @BBCNewsbeat on Twitter and Radio1Newsbeat on YouTube