Paolo Nutini positive about T in the Park move to new site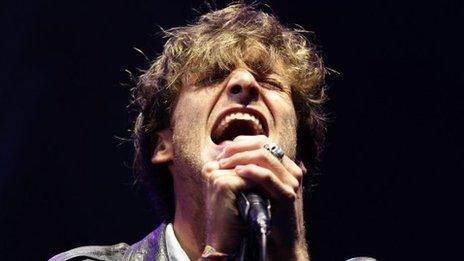 Paolo Nutini has told Newsbeat there will be a "whole new buzz in a whole new setting" as T In The Park gets ready to move site.
After 18 years in Kinross, the festival is relocating to Strathallan Castle in Perthshire in 2015.
The move comes safety concerns were raised about an oil pipeline which runs under the site, near Balado.
The singer said: "As long as the music's good, people will take to it just the same."
The 27-year-old played his biggest T in the Park show to date as he took to the Main Stage on Saturday night.
His set list featured singles from all three of his hit albums, including Coming Up Easy, Jenny Don't Be Hasty and Pencil Full Of Lead.
As part of the set, he also threw in a cover of Chvrches' Recover.
He made it a Scottish one-two on Saturday night, as his set preceded Calvin Harris' headline slot.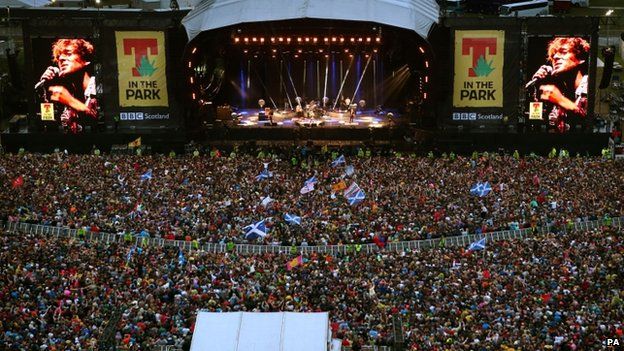 Speaking to Newsbeat before his performance he said: "Every time we've come to this festival, everyone's been so kind.
"You feel that they [the organisers] have got your back as well as the fans and the crowd.
"It is the last one on familiar ground. But it's the beginning of something new."
Nutini's first appearance on the main stage at Balado came when he was given the chance to play a couple of songs between the main acts.
"We weren't on the bill," he remembered. "We'd released a little EP. It was my very first single. We basically got to come on stage and sang Caledonia on the changeover.
"It was a taste of that kind of audience. I hadn't played to anyone like that before. I'll never forget that, it was so wild, how alien the whole feeling was."
He added: "Over the years we've had so many great memories. I've never had a bad T memory, I'll put it that way."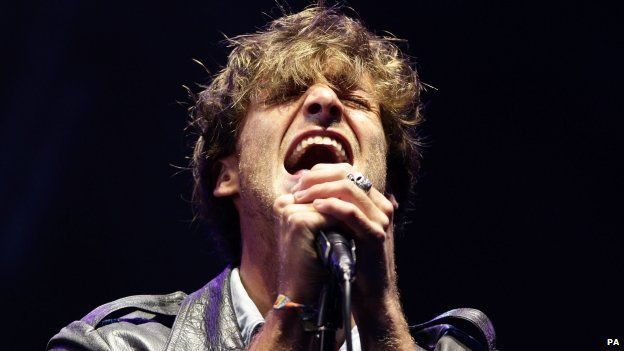 Follow @BBCNewsbeat on Twitter and Radio1Newsbeat on YouTube