Biffy Clyro: Honour to play 10th T in the Park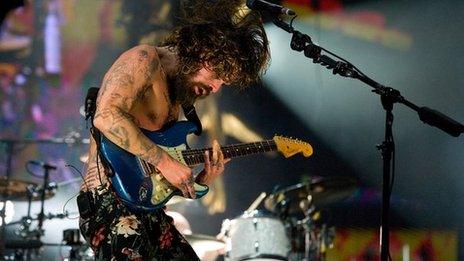 Headliners Biffy Clyro have closed the first night of T in the Park, performing tracks including Different People, Many of Horror and Machines.
Confetti and streamers decorated a stage also laden with lights and pyrotechnics.
Lead singer Simon Neil told the crowd it was the band's 10th time at the festival and an "honour" to perform.
Earlier in the evening Ed Sheeran also appeared the Main Stage, with large crowds gathering to hear him perform
The Radio 1/BBC 3 stage played host to Maximo Park and Alesso, before Steve Angello rounded things off.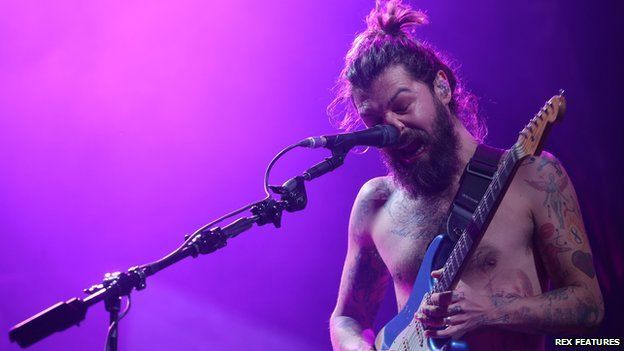 By Friday evening there had been a total of 19 arrests, according to Police Scotland.
These have all been "minor" and are related to drugs or theft.
"Everything has gone very well so far and the crowds are in excellent spirits," said Supt Kevin Lynch, the day commander for Police Scotland.
"There have been low levels of crime and we're doing everything to ensure people are safe and would also ask visitors to be aware of their own personal safety."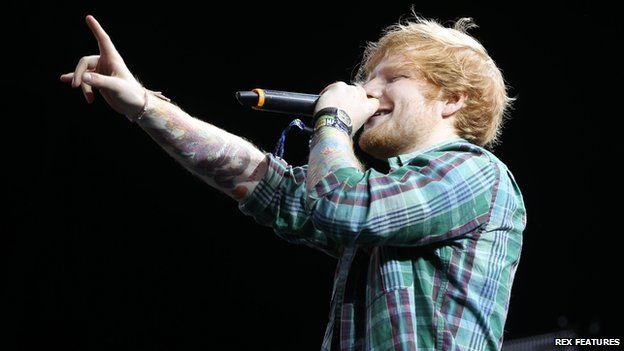 Fancy dress Friday at T in the Park opened with sunshine and warnings from organisers to wear sunscreen.
The dress-up theme this year - Lights, Camera, Action - saw a number of people embrace the Hollywood theme, as well as plenty of body suits, superheroes and video game characters.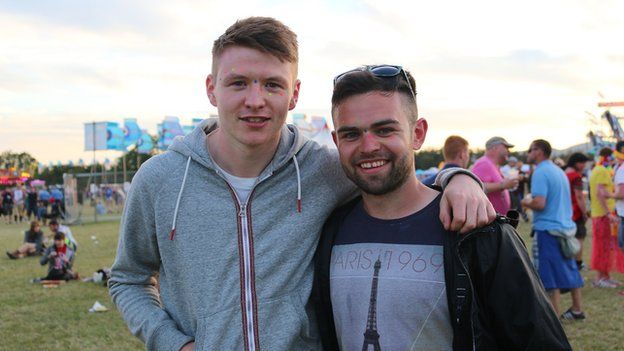 For Ewan Millar, 22 and James Ronald, 20, both from Campbeltown, Ellie Goulding was a highlight of the day.
"Ed Sheeran's been alright as well. He's been pretty good and so have Imagine Dragons," added Ewan.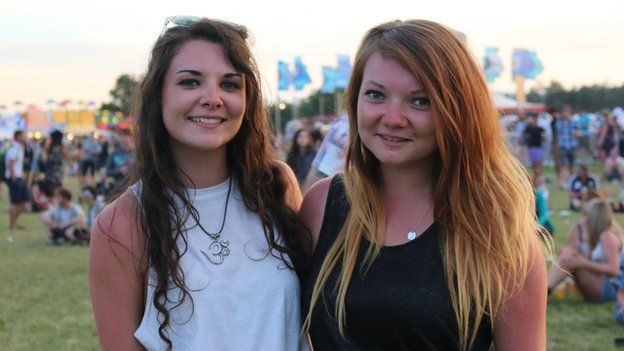 Both Rachel Tivnann and Sarah Bowie, who are 20 and from Brighton, described Ed Sheeran as "amazing" and said T in the Park was the best festival they had been to.
"The crowd's the rowdiest but it's the nicest as well. I'd come every year if I could."
Taking to the Main Stage in the afternoon were artists including You Me Six, Charli XCX and Haim.
Foxes, who spoke to Newsbeat about her upcoming cameo in Doctor Who, played the Radio 1 Stage, as did Neon Jungle.
Imagine Dragons paid homage to The Proclaimers during their set, with a rendition of 500 Miles.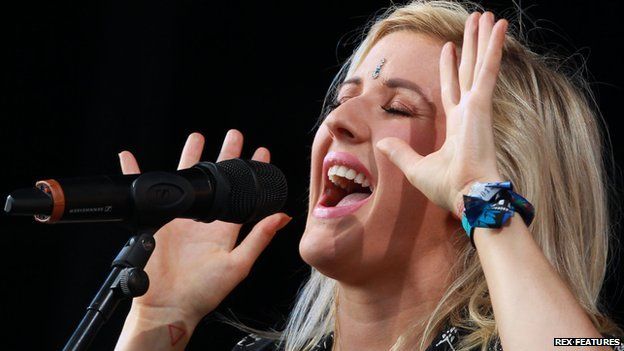 Following them on the Main Stage was Ellie Goulding, who performed her own drum solo before singing hits including Starry Eyed.
Saturday's show will see Calvin Harris, The 1975 and Ella Eyre perform at the Balado site, near Kinross.
This is the last year T in the Park will be held here. From 2015 the festival will take place at Strathallan Castle due to health and safety concerns about an oil pipeline at the current site.
Follow @BBCNewsbeat on Twitter and Radio1Newsbeat on YouTube