Solange talks about Jay Z lift attack for the first time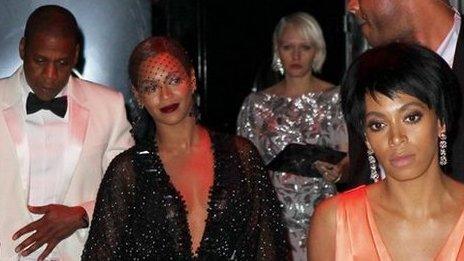 Solange Knowles has talked for the first time about an argument with Jay Z following the Met Gala in May.
Talking to Lucky Magazine, she said: "What's important is that my family and I are all good."
In May, Solange, her sister Beyonce and Jay Z said they'd "moved forward as a united family" after the incident which was leaked by celebrity site TMZ.
It's still not clear what the argument, which Solange calls "that thing", was about.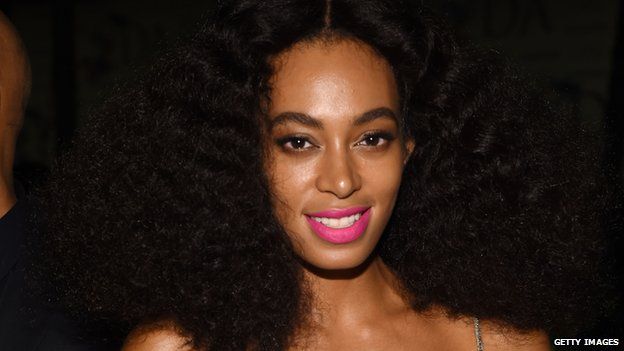 The three-minute video was released on 12 May.
It's thought the incident happened after the three had attended the Met Gala Ball a week earlier in New York.
The footage, which was shot inside at lift at the Standard Hotel in New York, appears to show Solange trying to kick and hit her brother-in-law Jay Z in front of Beyonce.
A security guard is then seen restraining her and appears to attempt to stop the lift.
The hotel said it had fired the person who recorded the video.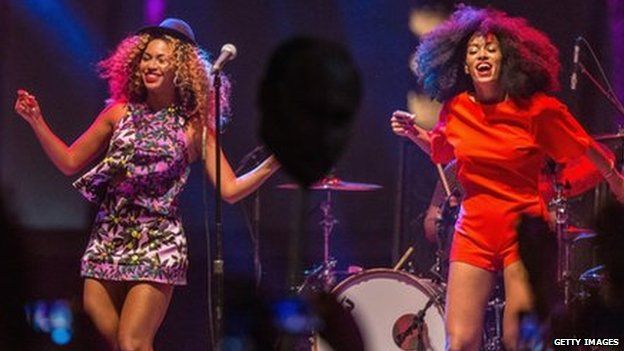 In the interview, Solange added: "What we had to say collectively was in the statement that we put out, and we all feel at peace with that."
The Losing You singer also said her parents had taught her and Beyonce to hold on to their family bond.
"We've [Solange and Beyonce] always held each other down no matter what," said the 28-year-old.
Reports about Solange being drunk and "displaying erratic behaviour" are false according to the joint statement, given to the AP news agency in May.
It read: "As a result of the public release of the elevator security footage from Monday, May 5th, there has been a great deal of speculation about what triggered the unfortunate incident.
"But the most important thing is that our family has worked through it.
"Jay and Solange each assume their share of responsibility for what has occurred."
The Standard, High Line, is an 18-storey boutique hotel located in Manhattan's Meatpacking District.
The chain also has hotels in Los Angeles and Miami Beach, Florida.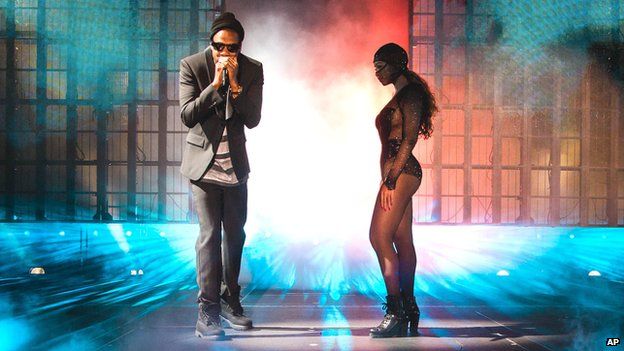 Solange is Beyonce's younger sister and is a singer-songwriter in her own right.
The 28-year-old recently performed at Coachella music festival in the US, where Beyonce joined her on stage for a surprise guest appearance.
Jay Z, 44, and Beyonce, 32, married in 2008.
They started their US co-headlining On the Run Tour in Miami on 25 June and appeared at the 2014 BET awards via a pre-recorded video.
During the performance of Beyonce's Partition, Jay Z referenced the leak of the lift video rapping: "Left the curtains open for the paparazzi, a little TMI for you, TMZ."
Follow @BBCNewsbeat on Twitter and Radio1Newsbeat on YouTube